Your ultimate guide to celebrating Halloween in Hong Kong this year
The best things to do for a spooktacular fun in the city
Hong Kong is big on Halloween celebrations, but just like all the events and festivities this year, costume parties and trick or treating may look a little different due to citywide social distancing restrictions. But it looks like it has not spooked the Halloween spirit as there are still tons of venues offering fun activities and events around town. From sweet treats, haunted house visits, free-flow spooky libations, and Halloween staycations, here's your ultimate guide to celebrating All Hallow's Eve in Hong Kong this season.
RECOMMENDED: Celebrate safely, be sure to check the current social distancing restrictions in Hong Kong
The best things to do for Halloween
Where to go for boo-zy drinks this Halloween
We may not have the same over-the-top Halloween celebrations in the city this year, but with so many deals and All Hallow's Eve promotions from various bars and restaurants in town, it looks as though the pandemic has not spooked away the festive spirit at least. From eerie cocktails to free-flow bubbly, there's a spot for everyone to celebrate Halloween in the city. RECOMMENDED: Here's where to get the best sweets to sink your teeth into this Halloween.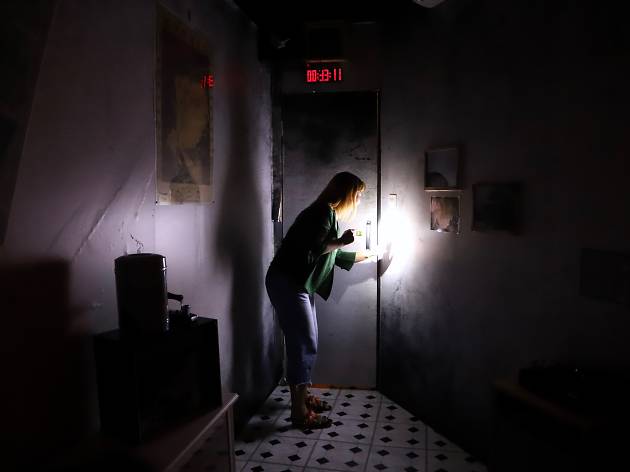 Alternative things to do in Hong Kong this Halloween
If bumping shoulders with hoards of drunk zombies and sexy witches isn't exactly your idea of Halloween fun, we've got you covered. From spending a paw-some day with your pooch to bizarre sci-fi art shows, there's plenty of spooktacular fun to be had! RECOMMENDED: Prefer to stay at home? You can still turn up the scare factor with some of the scariest movies to watch on Halloween. Or give yourself the chills by reading some of Hong Kong's spookiest tales.
The best sweets to get your teeth into this Halloween
Trick-or-treating may be off the cards this year, but we certainly will still be indulging in some sugary, and somewhat scary-looking, treats. So in anticipation of Halloween (October 31) this year, we've pulled together the best spooky sweets and treats that you can grab right here in Hong Kong. From spooky churros and haunted house cookies to a really lifelike chocolate toad and more, these are the best treats to sweeten up Halloween this year. RECOMMENDED: Looking for more sweet treats? Try these desserts from around the globe or head out and find the best desserts in these Hong Kong cafes.
Treat yourself to a Halloween-themed staycation at Cordis Hotel this October
Halloween is fast approaching, but with the city's current social distancing regulations extended for yet another seven days, it seems that our usual celebrations for the spookiest day of the year will have to be put on hold. Luckily, Cordis Hotel has just launched two killer Halloween-themed staycation packages for October 31! Those with a sweet tooth may give in to their cravings with the hotel's afternoon tea buffet package in which, on top of the one-night stay in a family triple room ($1,388 per night) or two-bedroom ($1,688 per night), guests can dig into a spread of sweet and spooky desserts such as eyeball-shaped mousse cakes, pumpkin cheesecake, a croquembouche covered in marshmallow spider webs, and more. There will also be a number of kid-friendly Halloween activities and game booths, including a Trick-or-Treat session where your little monsters can go hunt and collect as much candy as possible around different parts of the hotel! As for those who are seeking for some fun after dark, the 'A Blue Moon Night' staycation package has you covered. Offering a one night's stay for two at the hotel's Superior ($1,088 per night) or Deluxe room ($1,188 per night), the package includes admission tickets to The Garage Bar's A Blue Moon Night event inclusive of two alcoholic drinks (selected red, white, or sparkling wines and beers), as well as canapes such as scallop ceviche, mini Impossible burgers, spring rolls, and more. Guests are also highly encouraged to dress up for the night as a prize will be given out to whoever has the best costume! Both packages are available from October 31 to November 1 only, and include free access to the hotel's 24-hour fitness centre and outdoor heating swimming pool, 15 percent off the items in the Cordis online store, and 30 percent off at the hotel's restaurants and bars. All bookings are subject to room availability, so plan ahead and make a reservation by calling 3552 3552 or email cdhkg.resv@cordishotels.com. You can also head to the hotel's official website for more details of the staycation packages.
Honi Honi celebrates 8th anniversary with back-to-back promotions this October
Winter is fast approaching, and to no one's surprise, a trip to a tropical paradise might still be off the travel calendars. For most of us who are confined in the city, we take comfort that relaxed social restrictions are still allowing us to scratch our travel itch through eating and drinking in establishments that remind us of our holiday getaways. This October, if you're dreaming of being transported to a Polynesian beach bar, head to Honi Honi Tiki Cocktail Lounge and take advantage of their eight-anniversary back-to-back specials. From now until November 1, guests can enjoy Honi Honi's best-selling cocktails for only $88 per order which will include signature rum cocktails Pina Colada (gold rum, coconut liqueur, coconut milk, lime juice, pineapple, and coconut syrup), Bikini Girl (rum, lychee purée, cucumber, rose water, cranberry juice, and lychee syrup), The Four Wise Monkeys (spiced rum, Cartron apple liqueur, lime juice, fresh ginger, apple juice, sugarcane syrup, and tiki bitters), and Dark and Stormy (spiced rum, lime juice, ginger beer, and Angostura bitters). And because drinks enjoyed with friends taste so much better, bring the entire gang and share a serving (or two) of Honi Honi All The Way ($800) served inside a hollowed-out watermelon dressed with tropical flowers, and dosed with a strong blend of rums. The Four Wise Monkeys If you're thinking about getting inked but still haven't mustered the courage to do so, maybe all you need is a little liquid courage, and Honi Honi will offer exactly that. On October 22, Honi Honi will be collaborating with Circuit Square and Tattoo to host a '1 drink for 1 ink' pop-up event that will allow patrons to get a unique 5cm to 10cm tattoo when they purchase a serving of Yellow Eye Coffee Rum cocktail ($800). Just remember alcohol impairs judgment, and getting inked is permanent, so make sure not to get your ex's initials or any weird tat you'll regret in the end. If this is not for you, opt to drink for a cause and support Pink Month instead. As support for Breast Cancer Awareness Month, Honi Honi is donating $150 to the Hong Kong Breast Cancer Foundation for every sale of a bottle of Champagne rose wine Taittinger Nocturne Rose ($750). Honi Honi All The Way For Halloween, get your favourite costumes ready and enjoy a free-flow Halloween menu at Honi Honi which includes glasses of bubblies, bloody mojito, pumpkin organic vodka punch and various sweet treats. Tickets to the festivity will be available for $550 per person for early-birds and $660 per person if bought at the door on the night of October 31. The bar's regular happy hour is still available daily from 4pm to 7pm, enjoy beers, spirits, and mixers for only $70 per order. Or head there on Saturdays from 7pm to 10pm, and indulge in the bar's free-flow special package ($250/2 hours or $300/3 hours) which includes Aperol Spritz, Kozel beers, and mojitos. Visit Honi Honi Tiki Cocktail Lounge on Facebook for updates. Want to hear about the latest products, openings, pop-ups, and learn about the most happening dining and drinking spots in the city? Subscribe to our newsletter and be the first to get the news!
Scary movies to watch on Netflix this Halloween
If you don't feel like venturing outside for Halloween but still want to honour the scariest day of the year, how about turning off the lights at home and let Netflix do all the scaring? From spooky films based on true events to frightening tales featuring all your worst nightmares, we've picked out some of the scariest movies you can watch on Netflix this Halloween. Enjoy! RECOMMENDED: Need some spooky nibbles to go with your movie night? We've rounded up the best sweets to sink your fangs into this Halloween!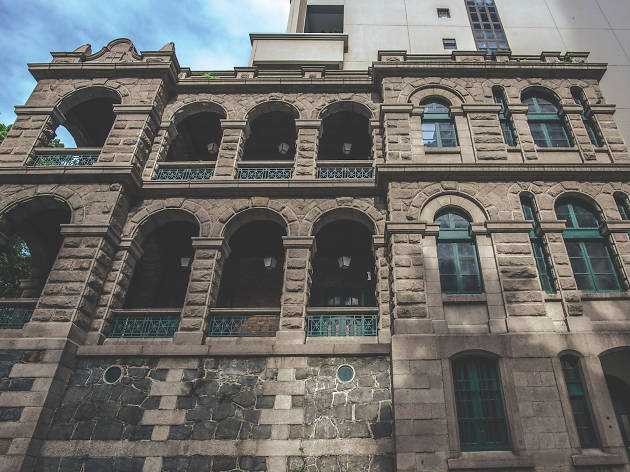 Top 10 spooky stories in Hong Kong
What's scarier than a ghost story? A ghost story set close to home. Satisfy your appetite for disturbing supernatural tales this Hungry Ghost Festival with our list of local blood, vengeance, and anguish. Just hopefully not before bedtime though, as the bone-chilling locations featured in these horrifying legends might be a little closer than you think. You have been warned. RECOMMENDED: Still feeling brave? Explore Hong Kong's eerie abandoned villages that have been long forgotten. Or if you're hoping for more of a Ghostbusters-type of adventure, check out the top 10 most haunted places in Hong Kong.
9 of the most haunted places in Hong Kong
Hongkongers are a superstitious bunch, but who can blame us where there are so many creepy, haunted locations in Hong Kong? From eerie abandoned villages to sites with spooky stories and murders attached to them, there's no shortage of possible frights in the city – if you know where to look. Or not look. Here are some places in the city you should probably avoid visiting this Halloween. RECOMMENDED: Gear up for October 31 and check out our picks of the scariest movies to watch on Netflix.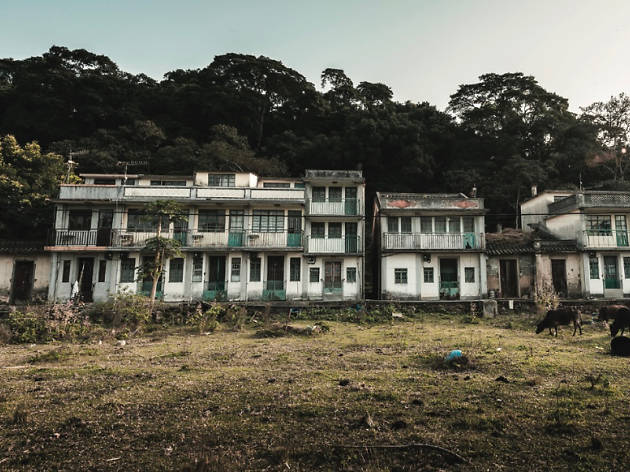 Hong Kong's abandoned villages to explore
Have you explored Hong Kong's secret islands and been to every hidden garden and green space in the city? If you think you've seen everything that the city has to offer, well, think again. As the rampant development of our city continues unabated, with skyscrapers continuing to fill up our skyline, dozens of villages on the periphery are fading out of existence, lost to all but the most intrepid of explorers. We trek to the four corners of the territory to explore those on the brink of complete desertion. By Janette Chen RECOMMENDED: Get to know Hong Kong even more and take a look at these unconventional places in town.