Notting Hill Carnival history from the Time Out archive
Look through the Time Out archives to see how we've covered Carnival over the decades
Notting Hill Carnival is an integral part of London life, so it's no wonder that Time Out has a rich history of Carnival coverage. All the way from 1975 – the year that attendance doubled and the modern Carnival was born – to the '90s, we've discovered some great archive photos and pictures from Time Out London. Put together, it's a fascinating picture of how Carnival has changed (and changed London) over the years.
RECOMMENDED: Read our full Notting Hill Carnival guide
Time Out covers Notting Hill Carnival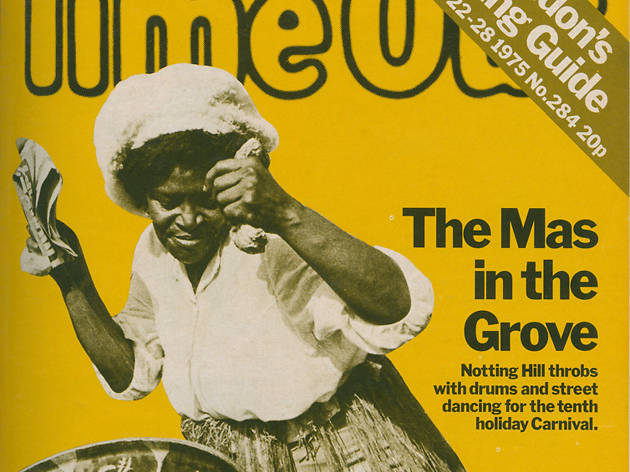 The tenth Carnival in 1975 was a watershed for the event: attendance jumped from 100,000 to 250,000. Time Out had already played a part in Carnival's history two years earlier, running advertising for a public meeting to save the event.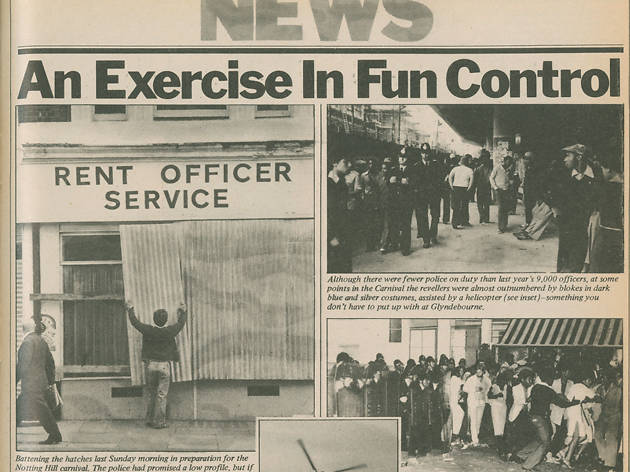 After riots in 1976, Carnival was viewed with suspicion by the police. In 1979 we reported that 'the revellers were almost outnumbered by blokes in blue and silver costumes, assisted by a helicopter'. Despite that, it was 'the best carnival so far without a doubt', according to Carnival committee director Selwyn Baptiste.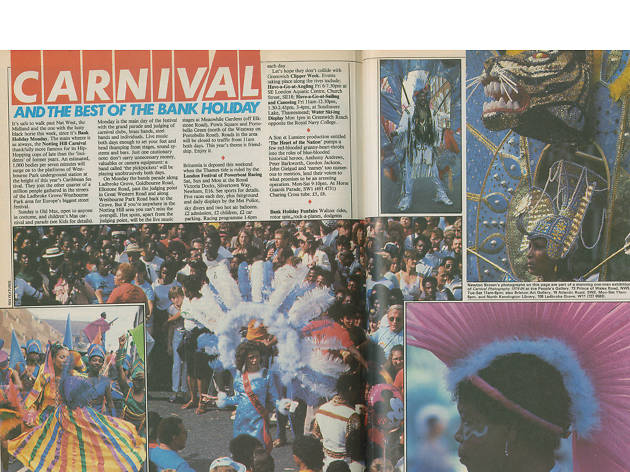 During Carnival 1985, we reported, 'an estimated 1,000 bodies per seven minutes will surge on to the platforms of Westbourne Park underground station'. If that didn't take your fancy, there was always the London Festival of Powerboat Racing.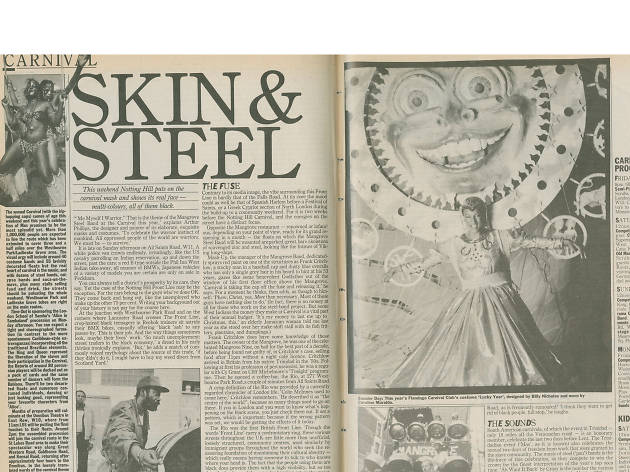 'All oppressed people of the world are warriors,' Mangrove Steel Band designer Arthur Phillips told us in '86. Chris Salewicz's article explored the political and social context of Carnival in an area of London with 75 percent unemployment.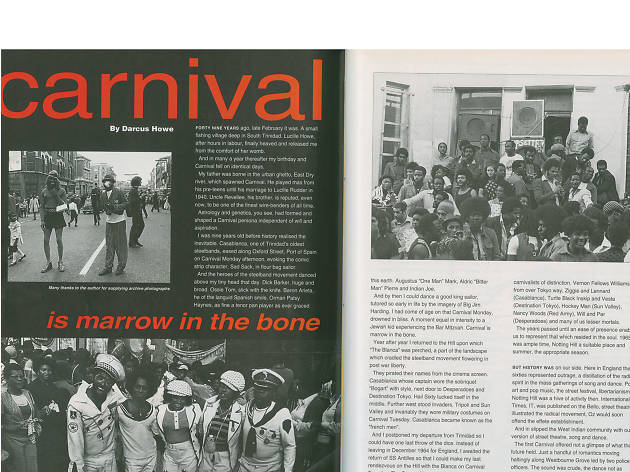 Civil rights campaigner Darcus Howe wrote for Time Out in '92, remembering the Trinidad carnivals of his childhood and the spread of the tradition to west London.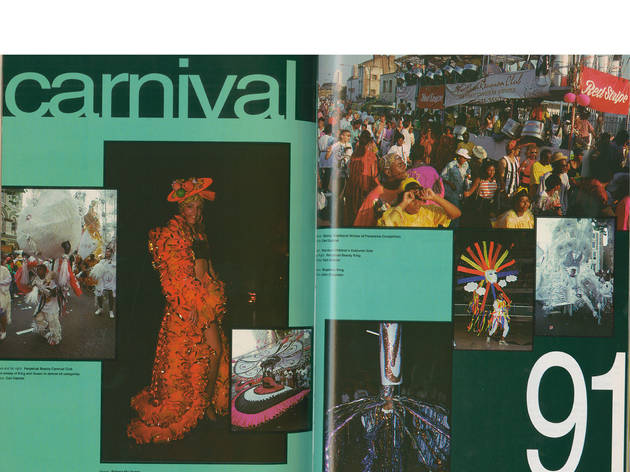 Our '92 Carnival special also took a look back at the previous year's highlights, from the Banana Rio Queen to the Stardust Children's Costume Gala.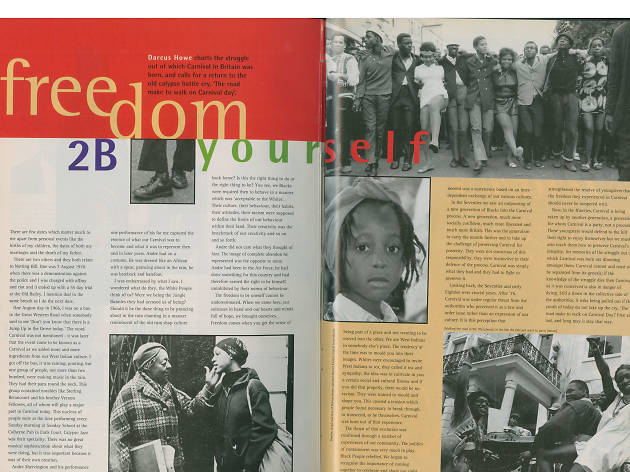 In another piece for Time Out, Darcus Howe remembered the first 'Jump Up' – 'the word Carnival was not mentioned' – in Ladbroke Grove in 1966.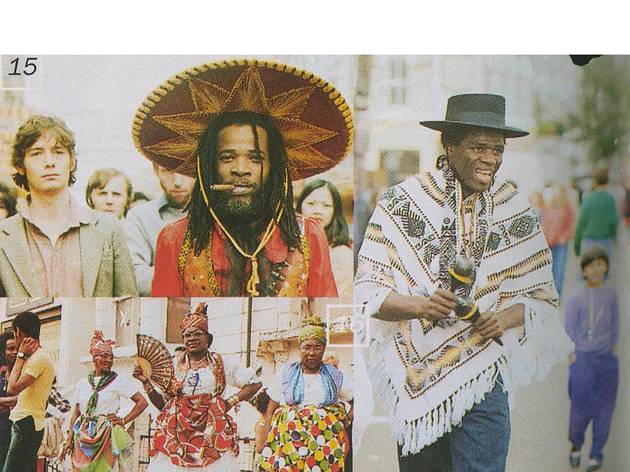 A series of photos by Alan Thornhill and others traced the history of Carnival so far.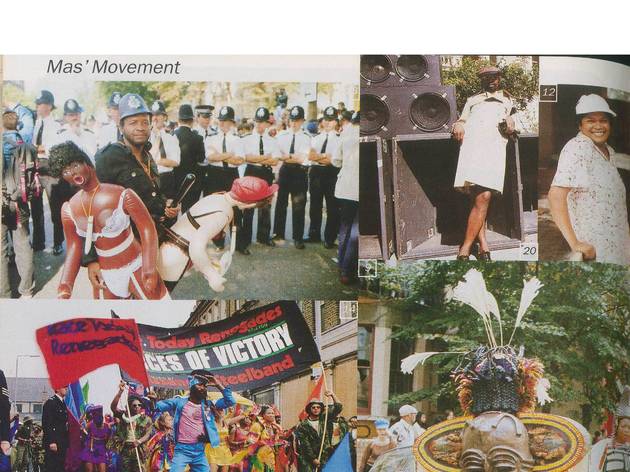 More archive photos by Alan Thornhill showed the politicised mas band Race Today Mangrove Renegades, and a row of policemen (spot the fake) in the early '80s.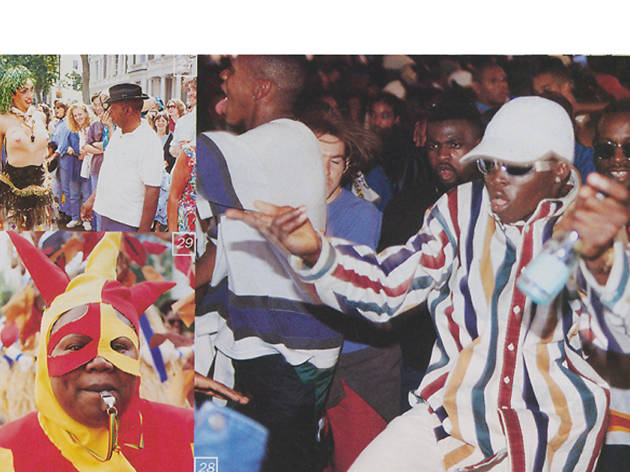 More Carnival history, in photographs by Sharon Wallace and Des Willie.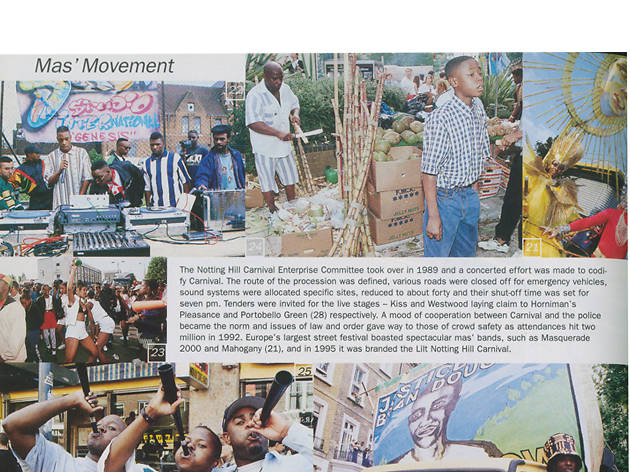 More Carnival history from '96, with photos by Sharon Wallace and Michael G Williams. Incredibly, in 1995 the event was sponsored by Lilt.
'No matter where you find yourself at Carnival this year, chances are you won't be too far away from the pulsating sounds of dancehall'. In '98, Wayne Tippett's stunning pictures captured the queens of Jamaica's dancehall scene.
Another Wayne Tippett photo showed a dancehall girl working an outfit made out of tape measures.
Two more dancehall photos by Wayne Tippett: a pair of girls outside the House of Leo club in Kingston, and dancehall queen Carlene performing at the Countryside Club. With their 'outrageous clothes, extrovert hairstyles and "don't-give-a-fuck" attitude', consider them your Carnival outfit inspiration.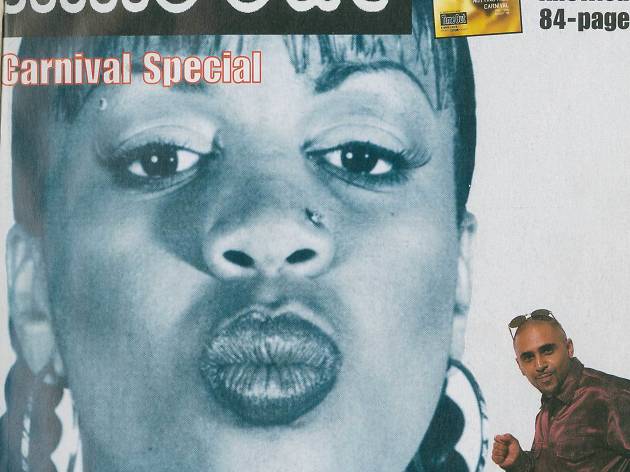 'Move over Hugh and Julia – we celebrate the real heaven of W11!' Our Carnival issue in 1999 was a pretty inspired parody of the poster for Richard Curtis's recent film 'Notting Hill'.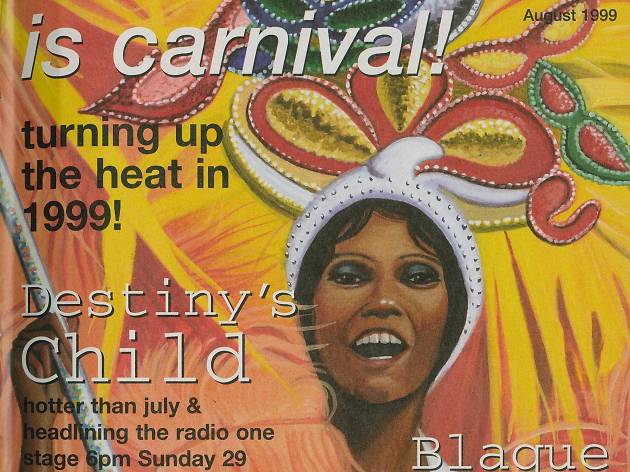 'Columbia is Carnival' declared this advert from '99, plugging an appearance by up-and-coming R&B trio Destiny's Child on Carnival Sunday.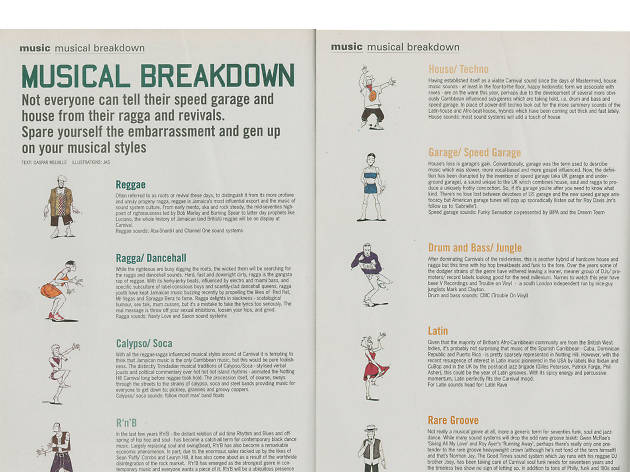 Our '99 guide was full of helpful tips: a guide to Carnival characters (trustafarian, ragga boy, policeman, whistle seller), an introduction to Caribbean dancing and this handy musical breakdown. Do you know your ragga from your soca?
More Carnival history
Ever wondered how many people attend Notting Hill Carnival annually? Want to know which member of the royal family is a fan of Carnival? Well, prepare to be amazed with our top 50 of things you didn't know about Notting Hill Carnival.
More to explore
Snap up exclusive discounts in London
Time Out's handpicked deals — hurry, they won't be around for long...