London's best north American restaurants
Craving an all-American feast? Tuck into hearty, meaty and mouthwatering food at these US restaurants flying the star-spangled banner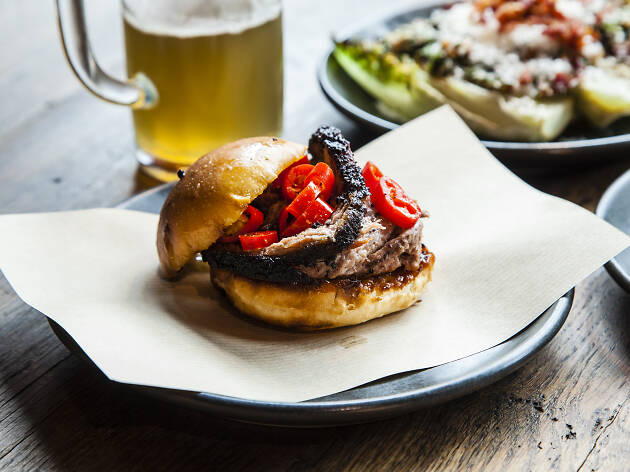 March 2019: We've added a star-spangled line-up of Stateside eateries including three real humdingers: Passyunk Avenue (an authentic Philadelphia-themed dive bar/diner in Fitzrovia); Randy's Wing Bar (wings and more in Hackney) and shiny all-day eatery The Vincent (check out its 'vegeree' and buttermilk chicken).
American restaurants in London bring out the best of the star-spangled country's cuisine. Think burgers, barbecue, hot dogs, ribs and other delicious forms of meaty goodness (plus a couple of healthier California-style things like salads and poké bowls) and you're on the right track. Here's our pick of the best American-style food in London.
Missing Time Out magazine?
You can still read our latest issue from the comfort of your couch
Read online
On the burger bandwagon?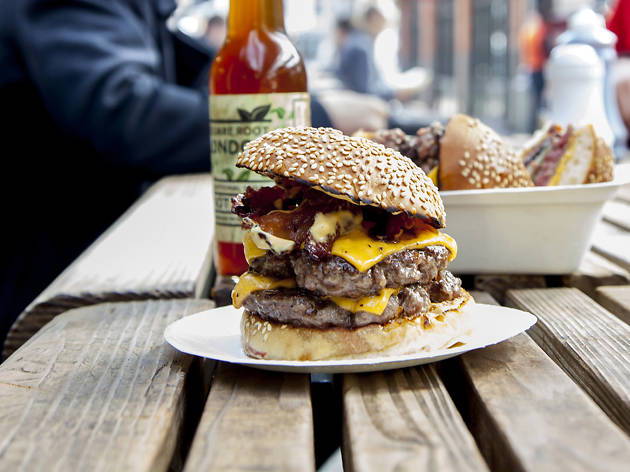 The burger bandwagon rolls on and on. But which ones are the trailblazers, leaving the rest for dust? Here are the best ten in town (excluding the bigger chains, and in alphabetical order). Do you agree with the choices? Use the comments box below or tweet your suggestions.