London's best butchers
Just say 'neigh' to mystery meat. We pick out the best butchers in London, where provenance is assured, together with great service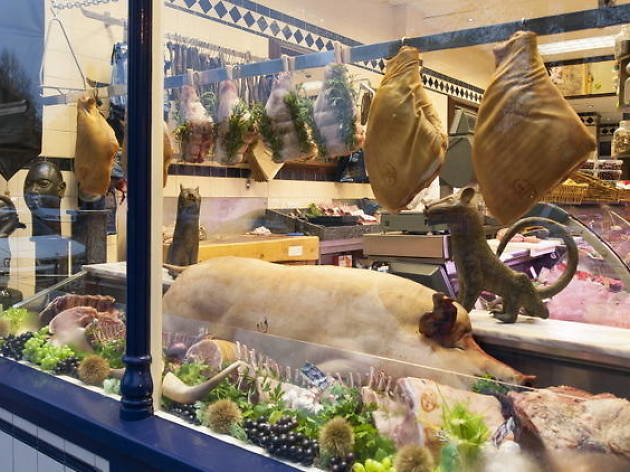 Proper meat is worth paying for and a good butcher is a world away from mystery meat. You'll get top-quality produce, knowledgeable service and a guarantee that the meat has been ethically sourced. These London butchers are a cut above the rest. Do you agree with our choices? Use the comments box below or tweet your suggestions.
Missing Time Out magazine?
You can still read our latest issue from the comfort of your couch
Read online
The best butchers in London
Shopping, Specialist food and drink
Provenance is a butcher's shop in Notting Hill eastablished in 2013 by a bunch of young enthusiasts who gave up desk jobs to train as butchers and charcutiers. Struan Robertson is the founder, an alumnus of the School of Artisan Food in Welbeck, Nottinghamshire. The rest of the team – Tom Gibson, Guy Gibson, and Erin Hurst – are all Kiwis, which partly explains the grass-fed wagyu beef burgers from New Zealand that are flying out the doors in barbecue weather. The meats are all free range, the charcuterie supplied by British makers.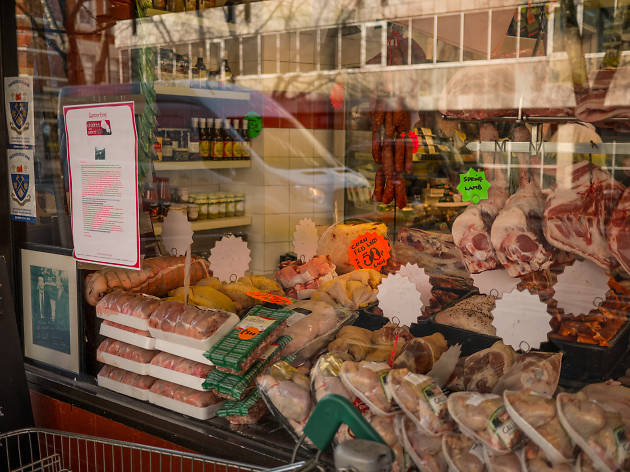 Photo: Flickr/Dave Collier
Like a local butcher but in central London, Theobalds – also know as McKanna Meats – specialises in bargain offcuts, fancy shanks and meaty delights such as rose veal dressed in sage and ready for roasting. Browse through interesting finds on the shelves of deli items, too. Its appearance is rustic and rough around the edges, but the meats are perfect every time.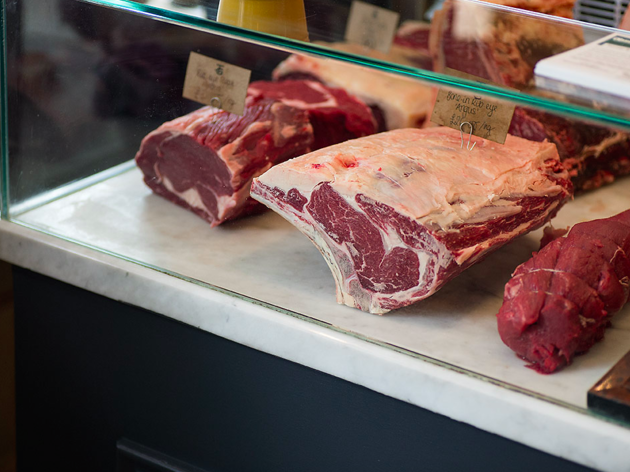 Shopping, Specialist food and drink
First things first, this is Richard Turner of Hawksmoor fame's gaff. These popular butchers specify the breeds they source from small, family-owned farms and take the stress out of meat-shopping by packing up combo boxes that can be ordered online – great for barbecues and Sunday roasts. Stop by to marvel at the restored Victorian shop in The City as well as some often interesting stock – from kid goat to eight different pre-made burger patties.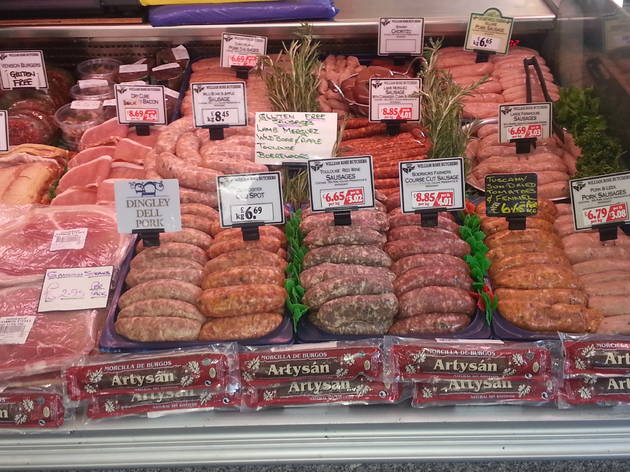 Shopping, Specialist food and drink
Having closed a spin-off branch on East Dulwich Grove, this historic butcher has now beefed up the operation at the original shop, increasing staffing levels to reduce the infamous queues. Refreshingly, they not only maintain fair prices on their fine meats, but also offer a 'weekly special' to provide an affordable option for all.
While some London butchers have only just gone online, C Lidgate's website bears a ringing endorsement from Sir Richard Branson. This family-run shop in Holland Park has been supplying to top London restaurants and customers since the 1800s and is great for your typical cuts as well as veal and game. It's reliable in summer, too – pick up kofta, kebabs and spiced ribs as well as the necessities, including charcoal for your barbecue.
In a meaty mood? Try the capital's best burgers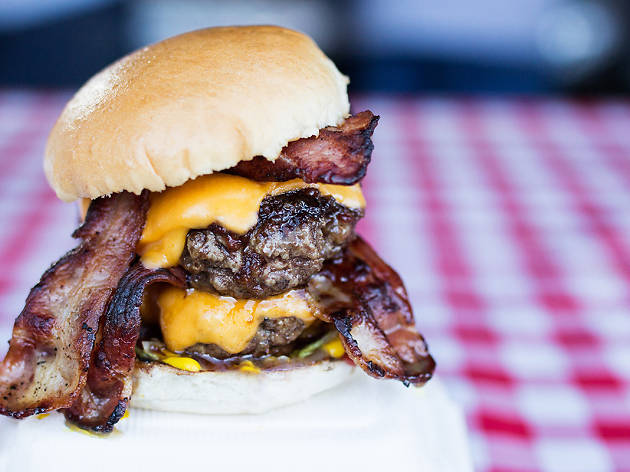 There's never a bad time for a burger, but finding the best of the bunch among the countless offerings in London is always a challenge. Here's where to find prime patties and banging buns galore.