What's open on Thanksgiving day in Los Angeles
Check out our list of what's open on Thanksgiving Day, including the best L.A. attractions, theme parks and more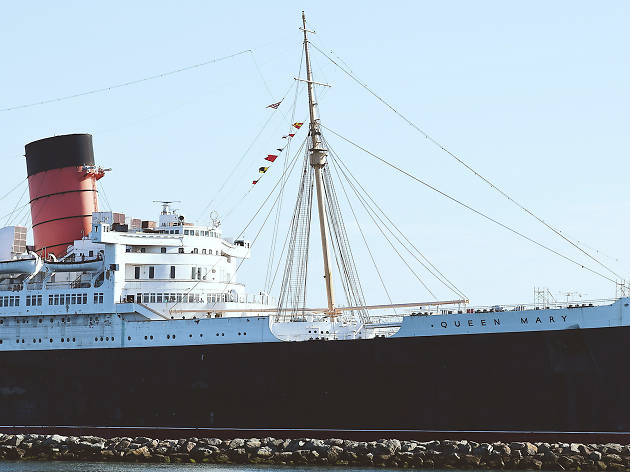 If you're sticking around for the holiday, it helps to know what's open on Thanksgiving day. Whether you're looking for somewhere to spend the day solo, host a Friendsgiving activity or show family around—or maybe you're a visiting tourist who doesn't celebrate Thanksgiving at all—there are a surprising amount of options available to fill your day, from amusement parks to old-school L.A. attractions and even one of the city's best Korean spas. The list below offers a variety of options—kid-friendly, daytime and night, near and far—to either help celebrate Thanksgiving or feel miles away from it all.
RECOMMENDED: See more of Thanksgiving in L.A.

What's open on Thanksgiving day in L.A.
Eat out in L.A. this Thanksgiving
This year, celebrate without the hassle of DIY cooking and cleaning by dining at one of L.A.'s Thanksgiving restaurants for brunch, lunch or dinner on Thanksgiving Day.
While there's nothing wrong with celebrating Thanksgiving with a killer, traditional pie, there's something to be said for showing up to holiday gatherings with a dessert that's so unique, your dish is bound to be the star of the dessert table—and talked about for Thanksgivings to come. (Take that, secret recipes your aunt will never share with you because you're from that side of the family.) Here are just a few of our picks—dessert or otherwise—that'll help you live your turkey day to the fullest, in more ways than one. Ube Pili Nut Pie from Isa Fabro Sure, you could complete your meal with a traditional sweet potato pie, but Isa Fabro—operating out of Chinatown incubator Unit 120—proposes a colorful, Filipino-inspired alternative. The pastry chef is bringing back her ube pili nut pie, which stars a creamy, deep-purple center of ube custard that gets topped by sea salt and toffee made with buttery pili nuts. Fabro is taking pre-orders until 5pm on November 19, to be picked up from 9am to 5pm on November 22. Act fast because pies are limited, handmade and will disappear after the holiday. Well, at least until Christmas. ($40 each, includes a reusable 9-and-a-half-inch glass Pyrex pie dish. Email pieordersunit120@gmail.com to reserve yours.) A post shared by tastemaker 🏴 (@isafabro) on Nov 8, 2017 at 7:22am PST Mulled Wine Danish at Mr. Holmes Bakehouse Cozy up during the holidays