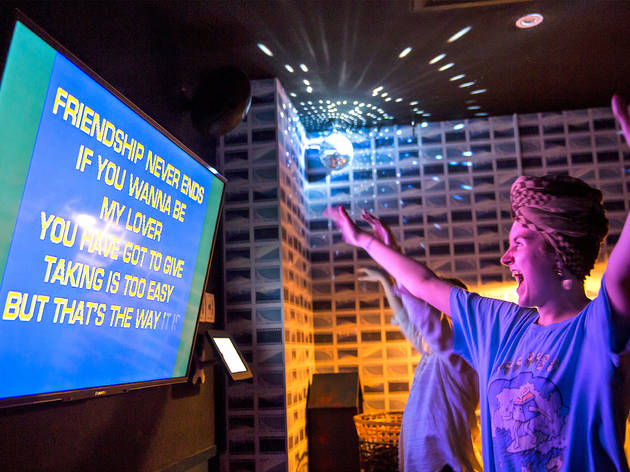 Late-night activities that don't involve drinking
Just because you're off the booze, doesn't mean you can't enjoy a big night out. Melbourne is full of after-dark alcohol-free activities – here are our favourites
Giving up drinking for a while – or even for good? We've got good news: here in Melbourne, sobriety doesn't equal boredom when the sun goes down. There are plenty of dessert bars, activities and shops open way past dinnertime, which means you can go out, kick on and have a great time whether you're boozing it up or not.
Find out more about the city's late-night culture with our ultimate guide to 24-hour Melbourne, and pre-plan your midnight feast with our top late-night eats.
Alcohol-free activities in Melbourne
Hungry?
Do you find yourself on the streets of Melbourne in the middle of the night, looking for a place to get a decent feed? Don't worry, we've got you covered.
If you don't mind dancing sober...
Melbourne's dancefloors offer booty-shaking vibes aplenty. Here are our favourite places to throw shapes on the weekend.