Restaurant of the Year: Time Out Food Awards 2017
Representing everything that's great about Melbourne dining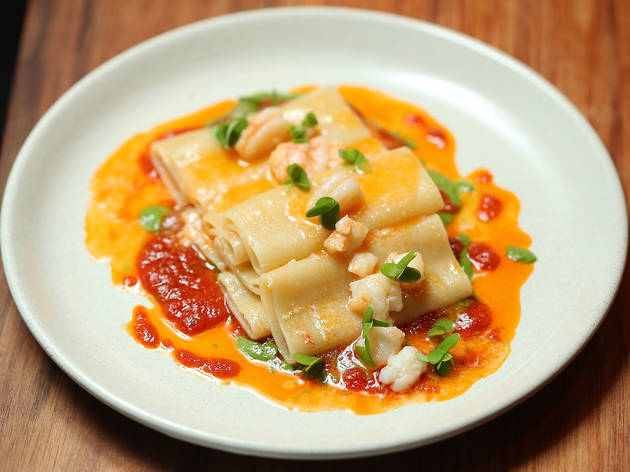 1/8
Photograph: Graham Denholm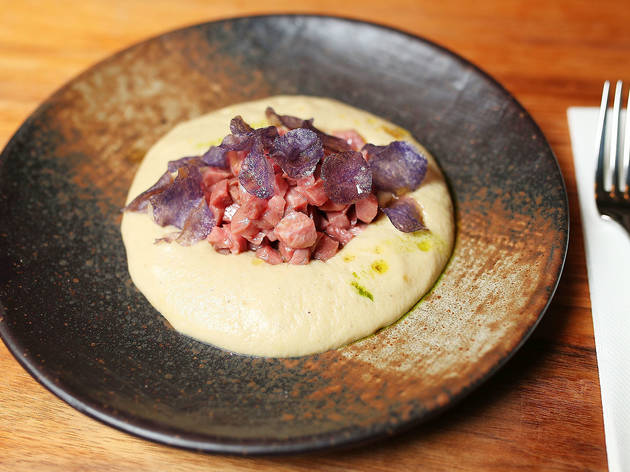 2/8
Photograph: Graham Denholm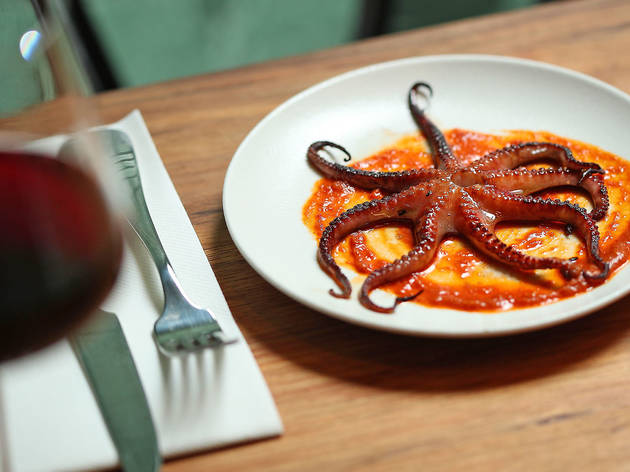 3/8
Photograph: Graham Denholm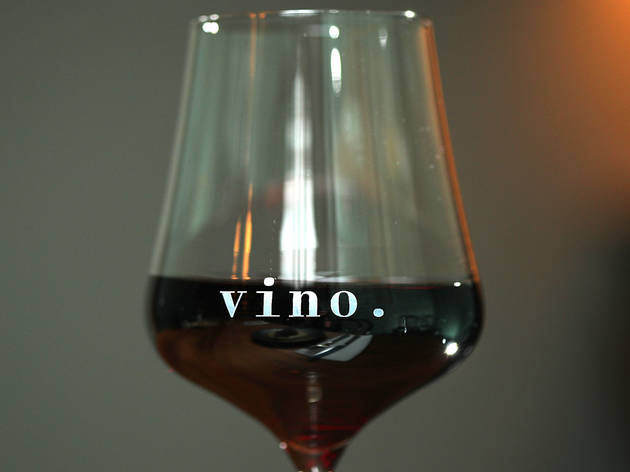 4/8
Photograph: Graham Denholm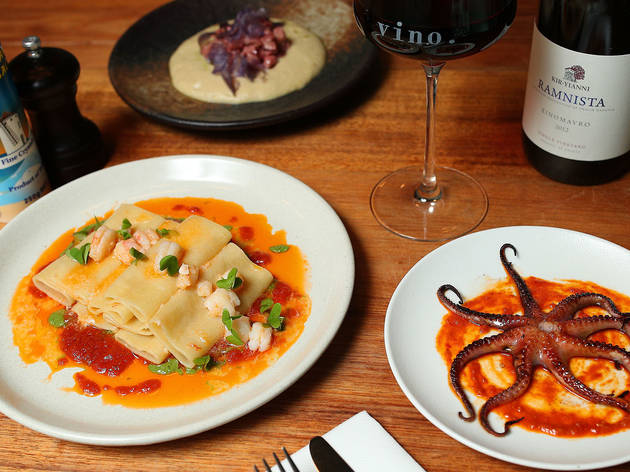 5/8
Photograph: Graham Denholm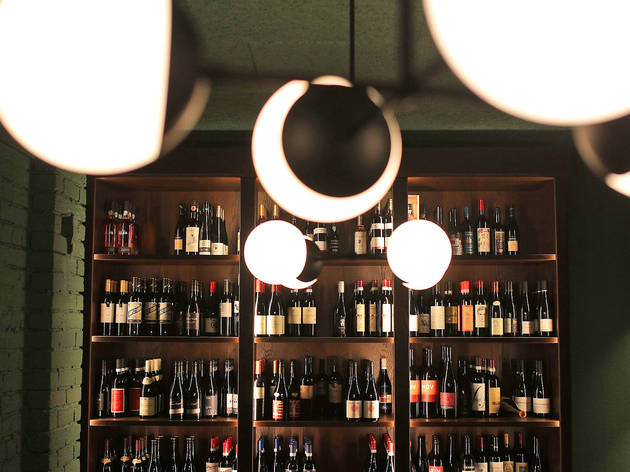 6/8
Photograph: Graham Denholm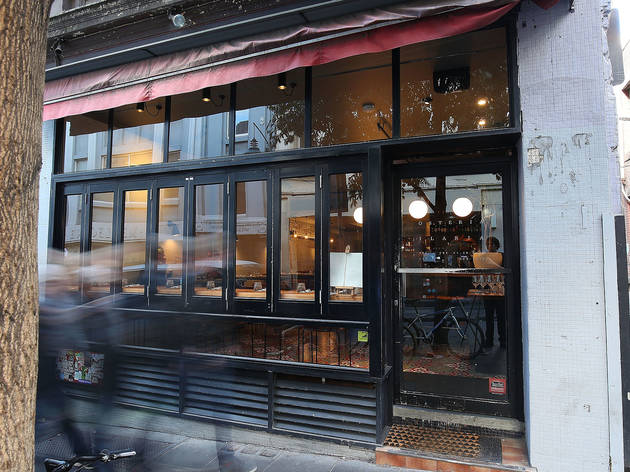 7/8
Photograph: Graham Denholm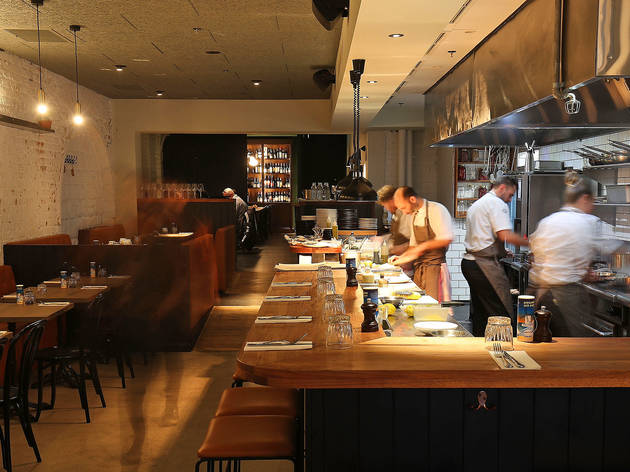 8/8
Photograph: Graham Denholm
It can't have been easy for Osteria Ilaria, opening next door and beneath the shadow of the pasta bar to rule them all, Tipo 00. The restaurant equivalent of a younger Baldwin, it had to assert its own identity when the older sibling focused its gaze on narrow range of carb-led interests.
But then: 'nduja octopus. The dish of the year pretty much sums up Ilaria's subtle, out-of-the-box brilliance. Its straightforward way of reigniting jaded palates begins with the visuals – flattened, blackened, whole baby octopus is scattered like sexy roadkill over a flame-orange sauce made from that trendy spreadable salami, with collusion from anchovies and olive oil. In the eating, it's all char versus fire, chew versus squish. Flavour to the max, and fully deserving to be on the menu forevermore.
See also: paccheri, thick pasta tubes strewn with nubs of Crystal Bay prawn meat, grounded in tomato and sorrel purees and anointed with the heady cologne of prawn oil. Another Insta-classic. Or the roasted corn-fed duck with crisply rendered fat and Marsala hazelnut sauce cut with grilled radicchio. Or the side dish with the mostest, the charry cime di rapa with sweetcorn and cheesy, black-peppery polenta. More of this, please.

There are 90 seats at Ilaria, twice the size of Tipo next door. They give ample opportunity to discuss the differences between an osteria, trattoria, ristorante and enoteca while grazing through a booze list that sums up everything great about not being a teetotaller in Melbourne, circa 2017. The drinks folk are mindreaders. They'll know before you do that you really want a Madeira with the tortelli covered in an aged Parmesan ooze and a blizzard of black truffle, and a flinty Vermentino with the king prawns in a sweet, viscous drizzle of Aperol and orange. So surrender to the forces of hospitality, get down with that octopus, and submit to the tidal pull of our 2017 Restaurant of the Year.
We also love...
1
Shape-shifting, fire-obsessed Atlas could have been too clever for its own good. Instead it's just plain brilliant no matter where on the globe it's visiting.
3
Andrew McConnell pushes the broom through after eight years and comes up with something immediately recognisable yet thrillingly different.
7
One of the best things in Melbourne life has to be sitting at the sushi counter watching Koichi Minamishima at work. He is a master.
8
Putting the fun back into the Canto dining room, R&P channels the 1970s with 2017 food values.
See all the winners
Time Out crowns the champions of Melbourne's restaurant scene, from Restaurant of the Year to Best Café.