The most overrated things in Melbourne
Melbourne is fabulous, but that does not mean every single thing about Melbourne is fabulous, if you catch our drift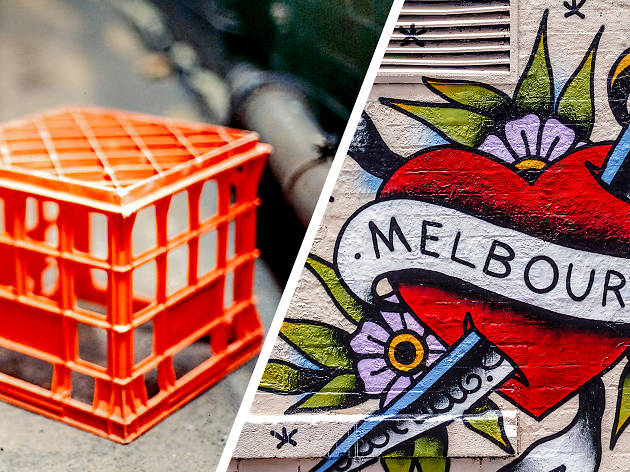 Melbourne, we love you. We really, really love you. But when smug Sydneysiders throw shade in Melbourne's direction, even we admit they (very) occasionally have a point. There are these 33 moments that always give Melburnians anxiety. And there are these 27 things only tourists do in Melbourne. You know what? Some of those things are a smidge overrated.
Want some things we definitely rate? Here are the 101 things you have to do in Melbourne before you die.
The most overrated things in Melbourne:
1. Ruining your shoes, getting pneumonia and not even seeing any horse racing at Melbourne Cup
Whether you love the tradition of Melbourne Cup or say Nup to the Cup, the concept of getting dressed to the nines to stand in the rain in a muddy paddock for hour upon dreary hour is not our idea of a good time. Melbourne spring weather is notoriously changeable, and the likelihood that your suit, heels or fascinator will get destroyed by hail is fairly high. And unless you're with the muckety mucks in the Birdcage, you're not even going to see any damn horses, ostensibly the reason for the season.
Instead: Go to the NGV Gala, held in early December to coincide with the opening of the NGV's summer blockbuster exhibition. The black-tie event is far fancier than the Cup, and you can rub shoulders with celebs like Troye Sivan and Nicole Kidman without any ethical qualms about horse racing. The $375 entry price is steep, yes, but all your food and alcohol is included. You can get a first look at the NGV's biggest exhibition of the year. And perhaps most excitingly: it's indoors.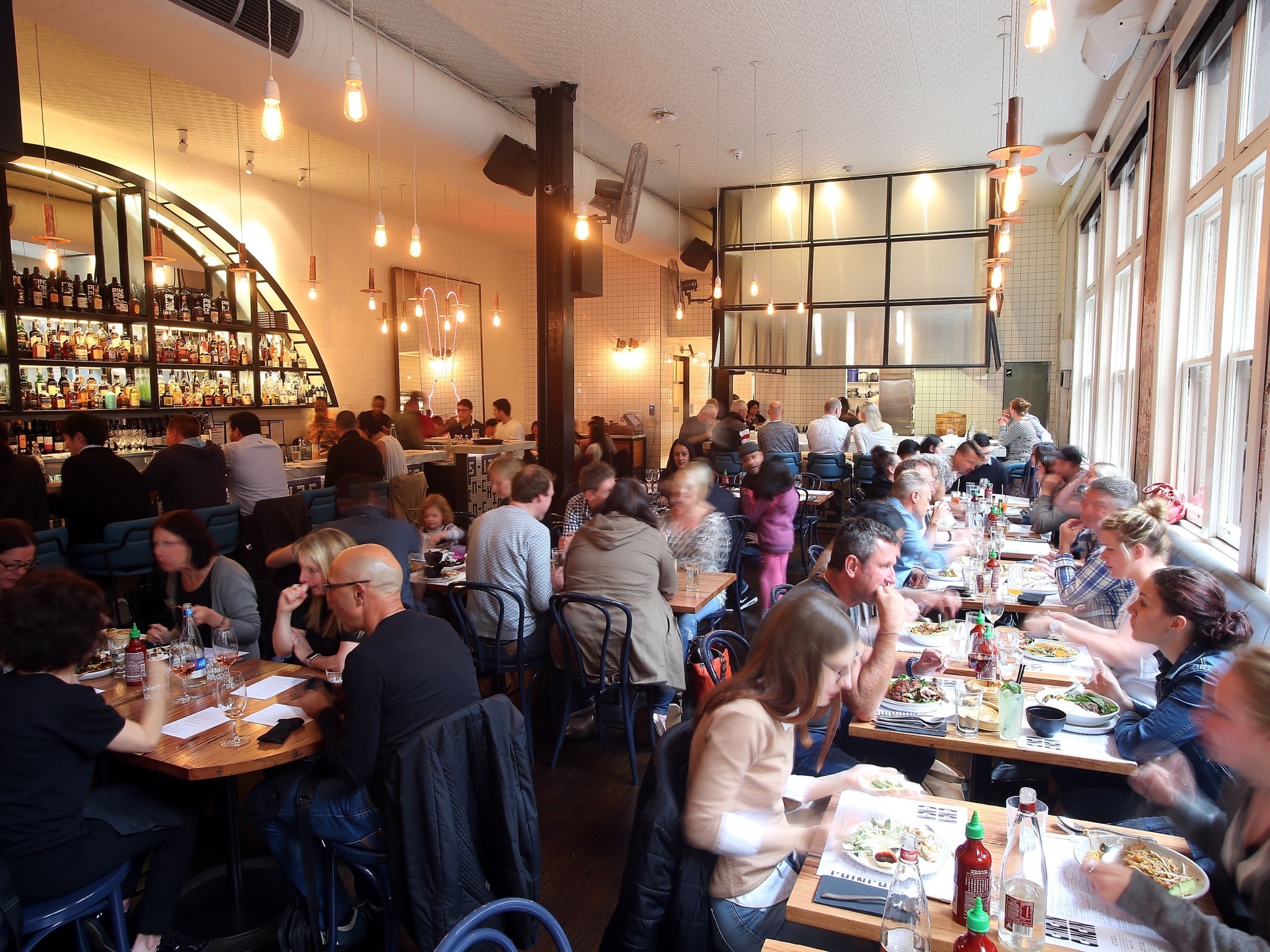 2. Queueing for hours for a table at Chin Chin
Melbourne's always-packed Thai fusion restaurant famously (or should that be infamously?) doesn't take bookings for groups smaller than ten. That means putting your name down with the host and going for a drink elsewhere, then waiting for an hour or two (or even more) to get into the super-trendy pink neon joint. And dare we say it, but Chin Chin is not as exciting as it once was. The food is good, but the cheapest 'Feed Me' menu left us hungry the last time we visited. And a restaurant as hyped as this one is bound to be a bit overhyped.
Instead: Make a booking (gasp!) at Jinda Thai in Abbottsford. The bustling restaurant swaps hype for flavours that are big, bold and not at all gimmicky.
3. Pretending everything's fine as your back dies from a backless stool or your knees give out on a milk crate
Chairs have been around since 3100 BC. Ancient Egyptian pharaohs sat on chairs. It's a good design, the chair. So why, oh why, do restaurateurs and café owners keep trying to force us to sit on other things? High stools with no lumbar support, milk crates that dig into your bum while your knees scream for mercy – these are not chairs. Put chairs in your damn venue.
Instead: Search out venues that value your comfort. If we need back support we'll enjoy a cocktail in an actual chair at Beneath Driver Lane.
4. Queueing outside Myer or DJs for the Boxing Day Sale
You *just* finished maxing out your credit card to buy things for Christmas. Don't the huge retail giants have enough of your money for now? Besides, do you really want to kneecap an elderly gentleman just to score a half-price doona cover? Your dignity is worth more than that.
Instead: If you really need some retail therapy, hit up one of Melbourne's independent craft markets. You'll meet the artisans behind your goods, the queues aren't insane, and you can get some fresh air (and bring your dog).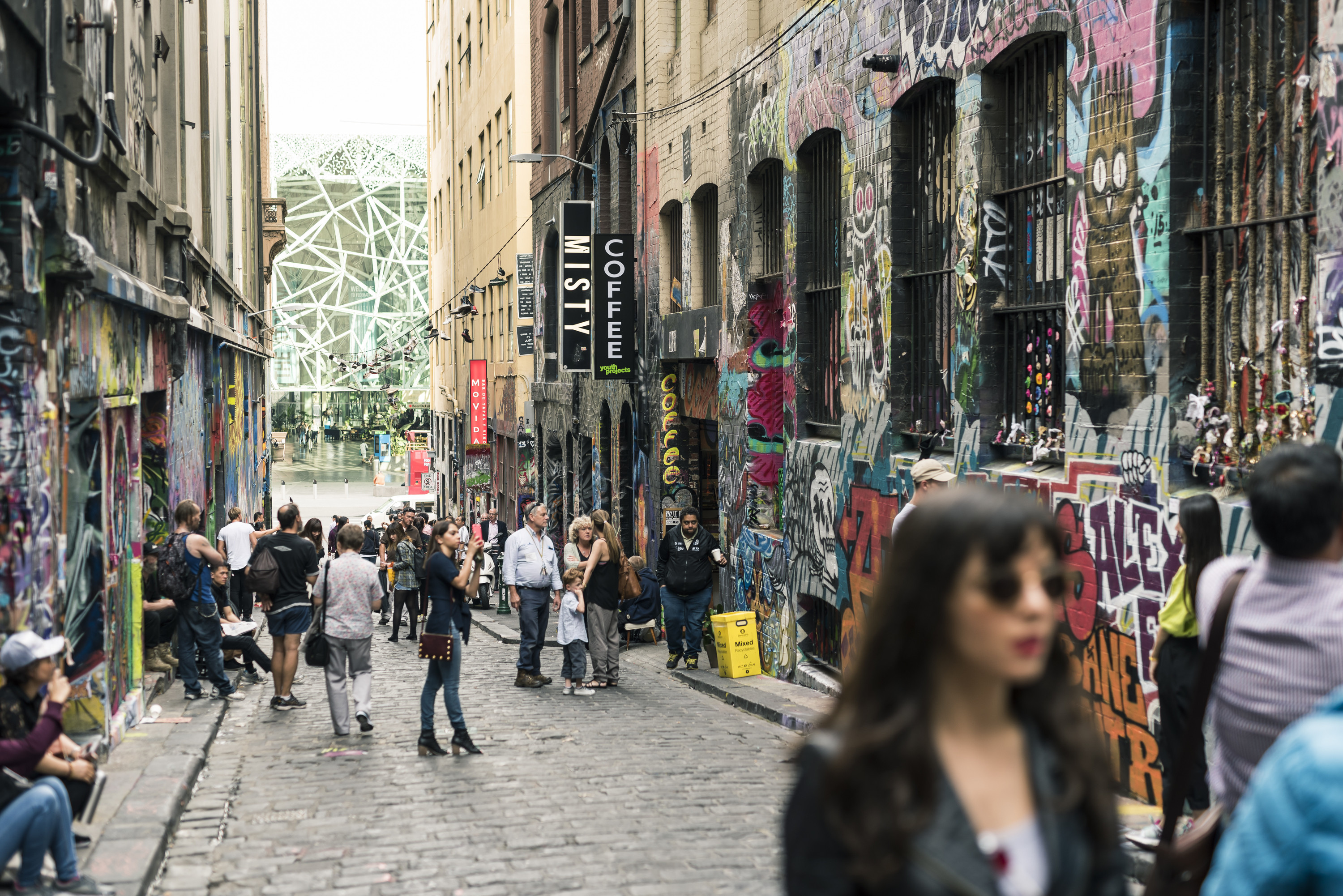 5. Getting a 'gram in Hosier Lane
Yes, Hosier Lane is a colourful art playground, with street art from some of Melbourne's best artists adorning its every surface. But it's also stuffed to the gills with tourists from morning to night, every damn day of the year. Trying to find an empty metre of space in which to get your new DP is an exercise in futility.
Instead: Head north of the city to Fitzroy, where you'll find numerous alleys and streets that have just as much colourful art and way fewer people.
6. Coming into the city and only going to Crown Casino
Yes, some of Melbourne's best restaurants are in Crown. And there are some fun bars, too. But the rest... is an upscale shopping centre, combined with hundreds of ways to lose your money gambling. Melbourne is more than Crown, with restaurants, shops, attractions and ways to party your socks off all night long, throughout the city.
Instead: Go on a bar crawl and see how many of Melbourne's 50 best bars you can tick off in one night. We guarantee a better time than spending your entire night in a casino complex.
7. Climbing the 1,000 Steps
Firstly, there are not 1,000 steps. There are only 770. And secondly, this walking track in Ferntree Gully is as crowded as Myer on Boxing Day. It's almost impossible get a park unless you arrive before 8am, and you'll constantly be passing or being passed by other fitness enthusiasts on the narrow, often wet steps. And as good as you'll feel about yourself for getting to the top, the entire schlep is only about 20 minutes, which seems hardly worth the drive.
Instead: Go on one of these day hikes, which are within easy reach of Melbourne. Not only will you have a lot more nature to yourself, but you can take your time without being hustled up a hill by Lululemon-clad influencers.
8. Alfresco dining in inclement weather
You might or might not have noticed, but Melbourne's weather is prone to change at any moment. You might think you look languidly European as you nurse a coffee at a Degraves Street café, but when the weather turns and it starts pelting with rain, you're going to get drenched as you huddle under an umbrella and pretend you don't look like a wet dog. It's not a good look.
Instead: Head to one of these places for Melbourne's best coffee, and enjoy your beverage under cover.
Now these, we rate
Unless you have the metabolism of a nine-year-old, and the finances of a Kardashian, you never stand a chance against Melbourne's ferocious dining machine. The openings just don't stop and ain't nobody got time to keep on top of what's what. Except us, that is. So behold, our eat-and-destroy list – a guide to Melbourne's 50 best restaurants.