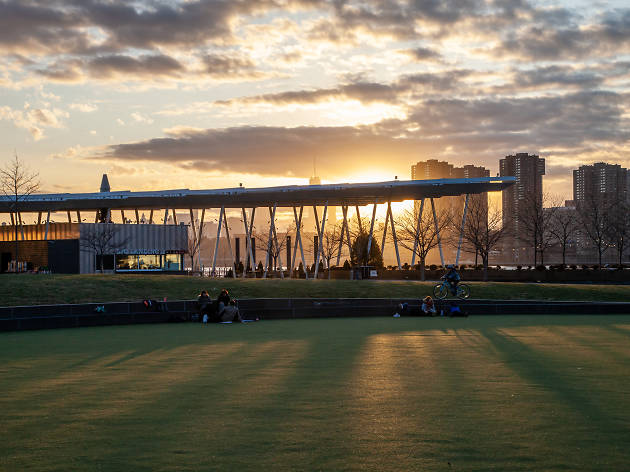 The 19 best things to do in Queens
Check out these wonderful things to do in Queens, from historical museums to sprawling parks to trendy restaurants
Don't let all the buzz around Brooklyn fool you—these things to do in Queens are worth your undivided attention. The borough has some of the best NYC parks, art museums, bars and so much more. Whether you're looking to spend your day frolicking in a massive green space, visit the best Queens restaurants or have you mind blown by a totally unique museum exhibit, Queens county is the place to be. Here are the best things to do there.
RECOMMENDED: Full Queens, NY, borough guide
Best things to do in Queens
The contemporary wing of the Museum of Modern Art housed in Long Island City is the premier location for seeing groundbreaking work. Whether you're hoping for a bind-bending piece of performance art, photography that incorporates the latest technologies or installations that make you rethink what constitutes art, this collection has it all. And best of all, on Saturdays during the summer, the space hosts outdoor dance parties that make the museum one of the most happening places to be.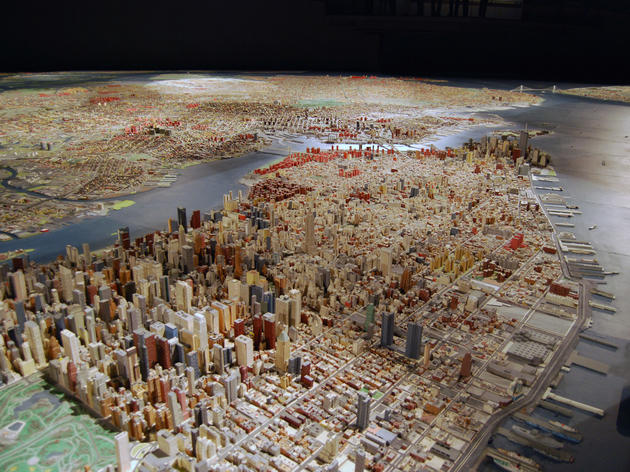 Since 1971, this sleek, ultramodern museum has elevated its home borough by celebrating its residents. Recent exhibits—like "Hey! Ho! Let's Go: Ramones and the Birth of Punk," "Mother Tongues: Endangered Languages in NYC and Beyond" and the biennial exhibit of artists living and working in Queens—exemplify the rich, diverse examinations the cultural institution offers. One exhibit on permanent display is a must-see: the 1964 World's Fair showstopper "Panorama of New York," a 9,335-square-foot scale model of the five boroughs.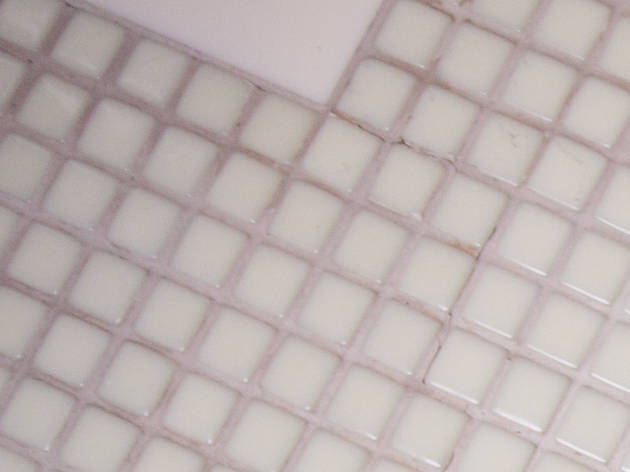 Time Out/Ali Garber
After a day of wandering the museum exhibitions, head to their new cafe Mina's for Greek-leaning dishes, such as strapatsada (scrambled-egg toast with tomatoes and feta) and peinirli (boat-shaped cheese bread) and a babka tahini french toast.
Get a literal workout high at this 25,000 square-foot facility offering classes on bouldering, auto-belay, top-roping, and lead climbing, plus a cardio and weight room. Despite it being in a basement, it is somehow feels bright and airy. It's ideal for first-timers and kids as well as more serious climbers.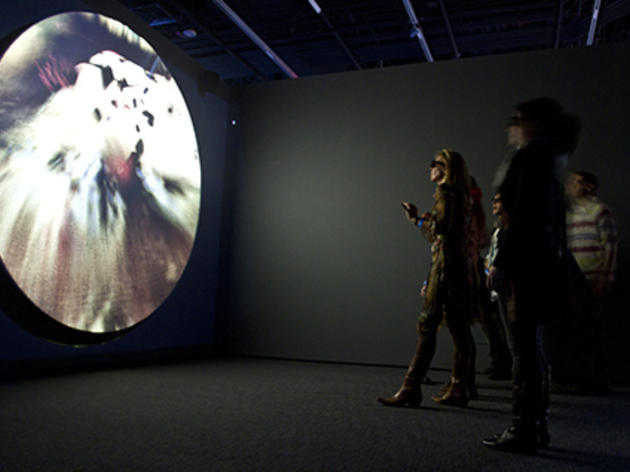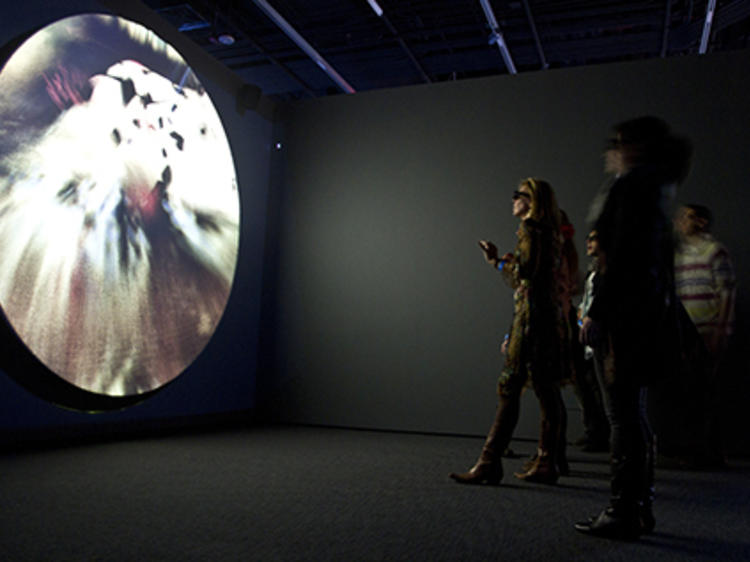 For anyone who's ever had an interest in filmmaking, television and all forms of video, this is your opportunity to really see how it all gets made. There are exhibits featuring artifacts from the early filmmaking process right next to exhibits exploring viral internet videos and computer-made films, making for an experience that's as educational as it is mesmerizing. Hand-on components, like the playable classic arcade games and the museum's in-house theater showing classic, experimental and modern family-friendly hits, make this the kind of place just begging to be revisited.
The city's second-biggest park gives the more famous green stomping grounds (ahem, Central Park) a run for its money when it comes to housing iconic and important cultural institutions. As the home of the Queens Museum, Queens Botanical Garden, New York Hall of Science, Citi Field and a certain little sporting event called the U.S. Open, the park offers endless entertainment. There's also plenty of fun to be had with boating, bike riding and trails for exploring, including the remaining World's Fair classic, the Unisphere.
If you want to drink good beer (and pet some very good dogs), swing by this brewery withmind-boggling range of beers to flow from the taps, including kettle sours laced with passion fruit, mango and cherry; a roasted dry stout; toasty farmhouse golden ales; and pale ales aged in rye barrels handed down from NY Distilling Co. Fifth Hammer's occasionally quirky side is evident in the decor, too: At the heart of the lounge is a 25-foot bluestone bar that was once the sidewalk at a Mount Vernon school, and—as a nod to its namesake—there's a collection of more than 300 vintage hammers that have been turned into tap handles and also outfit window sills.
If you're a wannabe potter head, spend time at this ceramic studio in Long Island City that caters to all skill levels. They offer an hour-long Try It Out class for $65 so you can get your feet wet first.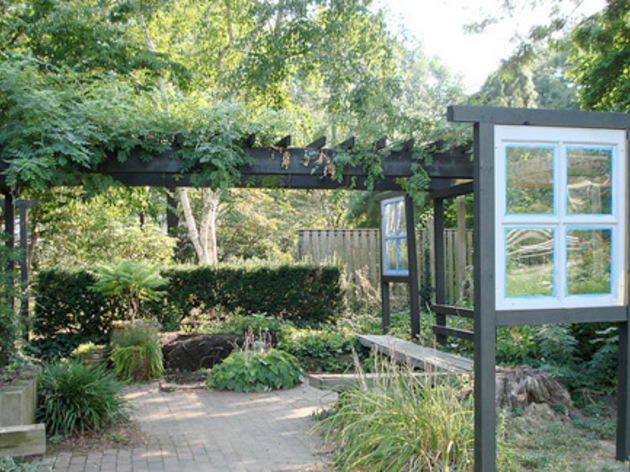 The serene space consists of 25 gardens where yoga is allowed but biking and blading are strictly forbidden. This month you'll spot brightly colored Mexican sunflowers and bushes of purple Russian sage. Let your kids use their olfactory sense on the Fragrance Walk; the essential oils of the shrubs and flowers there are particularly strong. Make a stop at the Bee Garden, whose plants attract those hardworking, colonizing insects.
Dumpling aficionados trek to this closet-size eatery to order the No. 6: A dozen pork wontons ($7), doused in roasted chili oil and topped with a smattering of diced pickled vegetables, arrives on a Styrofoam plate. Despite more than 30 items on the menu, it's the only dish everyone seems to order—and for good reason. RECOMMENDED: 101 best things do in NYC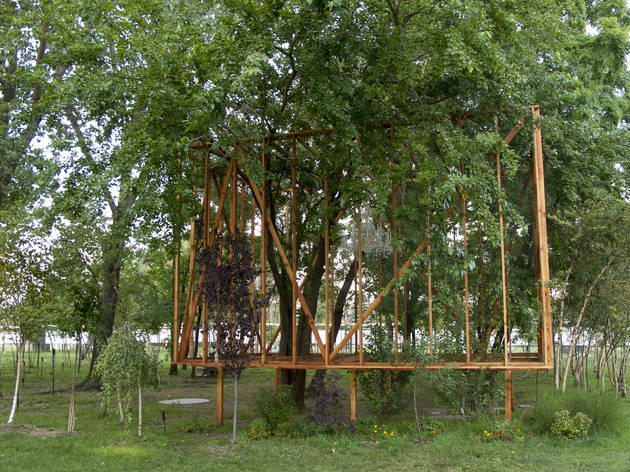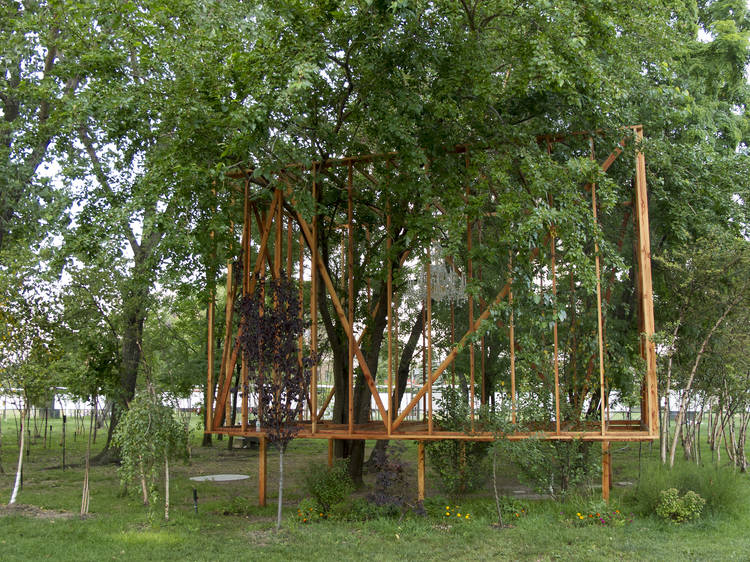 It's hard to believe this waterside outdoor museum and public park was a landfill as recently as 1986. Today, the four-and-a-half-acre space hosts a rotating collection of large-scale sculptures, many created specifically with the park in mind. Stop by the Greenmarket on Saturdays (June through November) for fresh fruits, veggies and baked goods, and check out the free yoga and tai chi classes at this peaceful spot overlooking Manhattan's skyline.
A vegetarian Indian food haven in Floral Park, Queens specializes in fast casual bites, savory snacks and colorful desserts. It's just down the road from Patel Brothers, one of the best supermarkets in New York for Indian pantry staples. Usha is one of the best vegetarian destinations for generous portions, combo platters that allow you to try a little bit of everything and a menu that strongly demonstrates you don't need meat to have one of the city's most satisfying meals.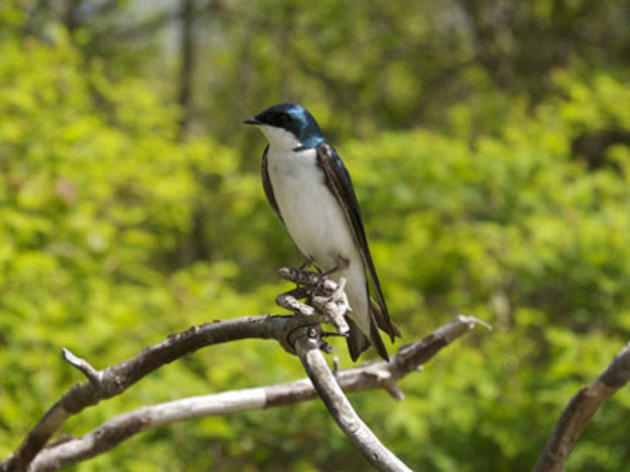 This refuge covers more than 9,000 acres, and is the home to some 300 species of birds, making it one of the best bird-watching areas in the city. There are many trails, and the park offers kayaking and walking tours.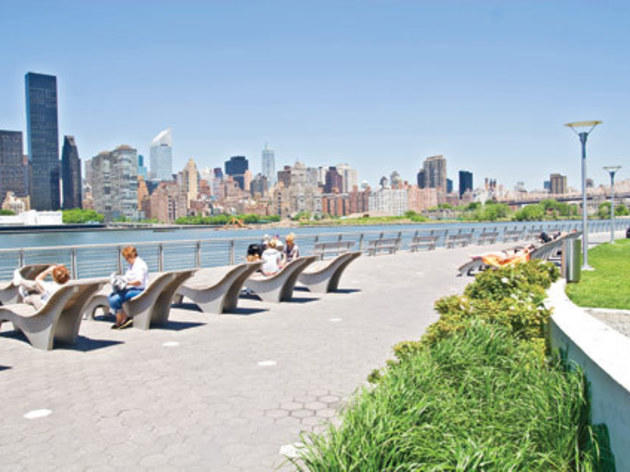 Besides the spectacular views of Manhattan and the East River, this 12-acre Long Island City spot boasts an interesting piece of history. The manicured waterfront stretch is built around restored gantries, which were formerly used for loading and unloading barges. Families can also check out basketball courts and fishing pier.
Looking for more things to do?
From historical sites to lush gardens and art museums, these are the New York tourist attractions that locals also adore
Best selling Time Out Offers