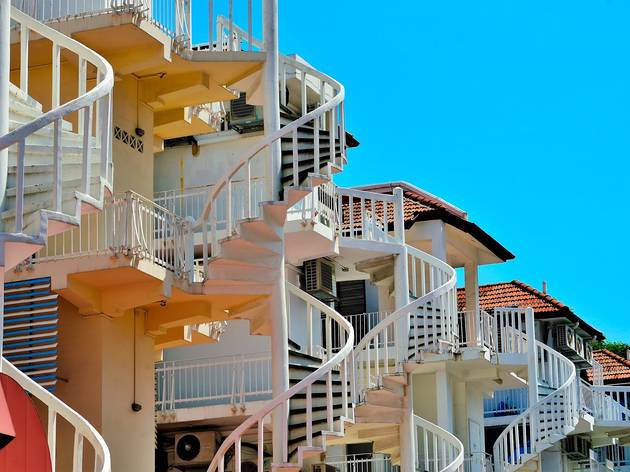 The ultimate guide to Tanjong Pagar
Tanjong Pagar is known for a myriad of dining options, cocktail joints hidden in back alleys, and majestic cultural monuments that have stood the test of time
There's no other neighbourhood that captures Singapore's transformation from fishing village to major trading port to modern metropolis like Tanjong Pagar. Meaning "cape of stakes" in Malay, Tanjong Pagar was once a small town by the shore home to fishermen as well as agricultural plantations. Today, wooden huts by the sea have been replaced by tall, glossy skyscrapers that make up Singapore's Central Business District.
During the weekdays, Tanjong Pagar is crawling with white-collar workers dressed in sharp attire flitting from meeting to meeting. But this neighbourhood hasn't lost all its old-world charm. Traditional nineteenth-century shophouses line the street, walls decked in street art hint at its history and hawker stalls dishing out classics from yesteryear remain. They thrive alongside swish new restaurants gunning for Michelin stars and accolades, as well as underground clubs and bars locals gather at to unwind.
RECOMMENDED: The ultimate guide to Singapore's neighbourhoods
Do
Wander around Tanjong Pagar and you'll find intriguing cultural monuments that have stood the test of time, a testament to Singapore's rich and complex history. On Telok Ayer Street, you'll find one of the oldest Hokkien shrines in Singapore.
For the uninitiated, here's a brief history. A century ago, Telok Ayer Street was right up against the sea. And this temple, known as the 'Temple of Heavenly Happiness', was popular with newly arrived immigrants, who came here to burn incense in thanks to Ma Cho Po (a Taoist deity and protector of seafarers) for their safe arrival. Some of the materials used in the temple were taken from the boats, including the rooftop mosaic. Inside, the main altar features a statue of Ma Cho Po, and other deities of luck, war and punishment.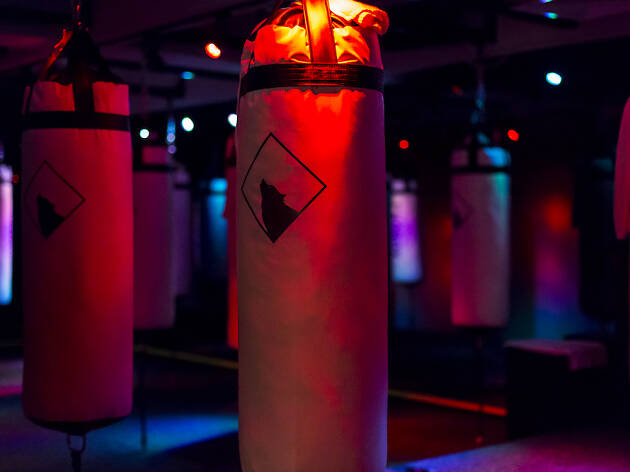 Put on your boxing gloves and get ready to punch like a celebrity. A favourite of big hitters like the Kardashians, Usher, Hailey Baldwin and Nicole Scherzinger, the LA-based fitness studio CruBox is one of the hottest boxing gyms in town. No matter your fitness level or boxing ability, you're bound to get a good sweat session at its minimalist industrial-chic space along Duxton Road.
The studio offers a unique and intense full-body workout that choreographs elements of high-intensity cardio, strength training and boxing to the rhythm of an energetic playlist. For those who prefer spinning, sister studio CruCycle can be found on the first floor.
Staycations are all the rage these days. And if you prefer chic boutique establishments, the coolest new kid on Keong Saik might just be your cup of tea. The intimate 45-room Hotel Soloha evokes tropical modernism that fits perfectly into the charming street and puts you within walking proximity to Chinatown and Tanjong Pagar's best restaurants, cocktail joints, boutique shops and more.
Swing through the wooden panel doors of the white and blue facade, and you'll be greeted by witty and bold interiors and artisanal furnishings. Art lovers will appreciate specially commissioned works from local artists like Ethrisha Liaw, who dreamt up a three metre-wide pop art mural in the main areas, as well as dynamic artworks in the guest rooms. In the lift shaft, you'll find a 13-metre painted art piece by Danielle Tay.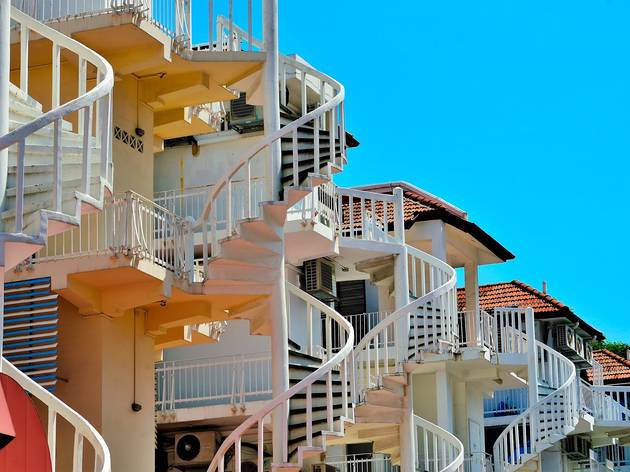 Photograph: Shutterstock
If you're a self-professed architecture geek – especially when it comes to heritage structures – Tanjong Pagar is the district to be. Grab your camera and take a walk along places like Duxton Hill, Peck Seah Street and Neil Road, where you can find one of the oldest conservation shophouses in Singapore. You might just learn a new thing or two about the different shophouse styles that are prevalent in Singapore.
Discover the best things to do in Singapore
Best selling Time Out Offers