Your ultimate guide to Singapore
Discover the best Singapore events, things to do, restaurants, music, film, art, theatre, nightlife and more...
Top 10 things to do in Singapore in March
Now that we've got all the new year celebrations aside, it's time for a reality check – but that doesn't mean March's a total snoozefest, either. This month, get lucky on St Patrick's Day, marvel at the dazzling light installations at i Light Marina Bay and knock back a glass during Singapore Cocktail Festival. And as the school holiday dawn upon us, check out our cheat sheet on where to bring the little ones to run riot. For more, check out our calendar of events below.
What's on in Singapore this week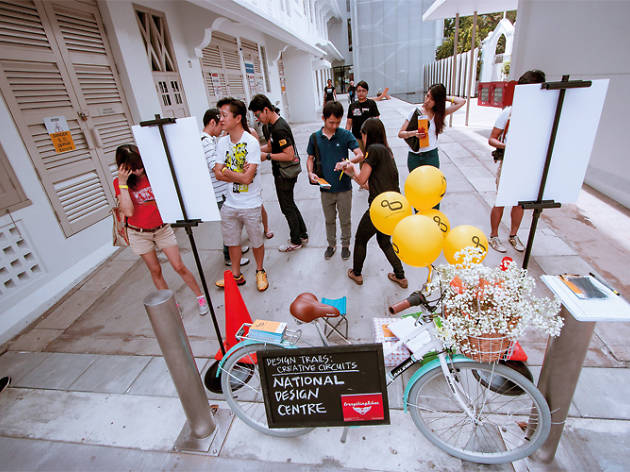 Singapore Design Week
With over 100 design programmes and events, there's definitely something for everyone at this year's Singapore Design Week. Highlights include its signature event, Innovation by Design, the anchoring SingaPlural show and the Design and Make Fair happening at National Library.
Explosions in the Sky with Unknown Mortal Orchestra
Since their last appearance at Camp Symmetry 2013, the Texas post-rock quartet are making a comeback to Singapore for their first headline show. Expect well-known favourites like 'Your Hand in Mine', 'First Breath after Coma' and songs from their 2016 release, The Wilderness. But wait, Explosions in the Sky aren't the only ones making their way to our island for round two. Laneway Festival alumni, Unknown Mortal Orchestra will be joining the headliner as the support act with psychedelic rock tunes such as 'FFunny FFriends' and 'Can't Keep Checking My Phone'. Talk about reliving Camp Symmetry and Laneway Festival 2014 in one night.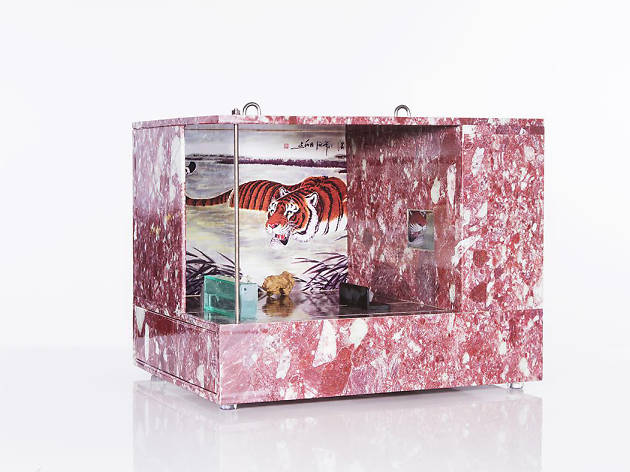 OH! Open House
Goods, rituals, borders: the theme's a hint of what to expect when OH! Open House returns with another year of tales, walking tours and 18 site-specific artworks in residents' homes and 'round the neighbourhood. This time, it's set in Holland Village with three 45-minute tours ($25) for your picking – or go for them all, at the same cost – and a slew of works from Joel Chin, Melinda Lauw and Yen Phang, among others. Join in the Hakka Cemetery tour for a blindfolded hike to a nearby site entrenched in history, admire works fused into the living spaces of residents as part of the HDB tour, then examine the former colonial estate in the Chip Bee tour.
Blossom Bliss
You don't need to go to the Land of the Rising Sun for a glimpse of the seasonal cherry blossoms. Wind your way through clouds of pink and white at the Blossom Bliss floral display, which features the famous Japanese flowers as well as peach blossoms and bonsai arrangements, set amidst a Japanese-style garden.
HSBC Women's Champions
Get your caps and argyle socks ready, because the best women golfers on the planet are set to return to Sentosa Golf Club. The HSBC Women's Champions sees the likes of Ariya Jutanugarn, Lydia Ko and Lexi Thompson battle it out on the green over the course of the four-day tournament. On top of the sporting action, the organisers are spicing things up by turning the competition into a bona fide festival. A little away from the holes, local and international musicians are set to take the stage, including South Korean singer-actor Lee Joon Gi, Thirdstory from USA, and local acts Jack and Rai, and Gentle Bones (Mar 4).
OFC Social Market #8
Open Farm Community's Social Market is back – this time with more than 30 shops hawking local and artisanal produce and handicrafts. There's also activities for both adults and the little ones, such as gardening workshops by Edible Garden City and a screening of yoga documentary My Dharma. While you're at it, sip on cocktails made with freshly plucked ingredients, mixed by Tippling Club's head bartender Joe Schofield.
See more events in Singapore this week
101 things to do in Singapore