Where to get a drink on Christmas Day
Don't worry, there are still a few bars open on Christmas day in Sydney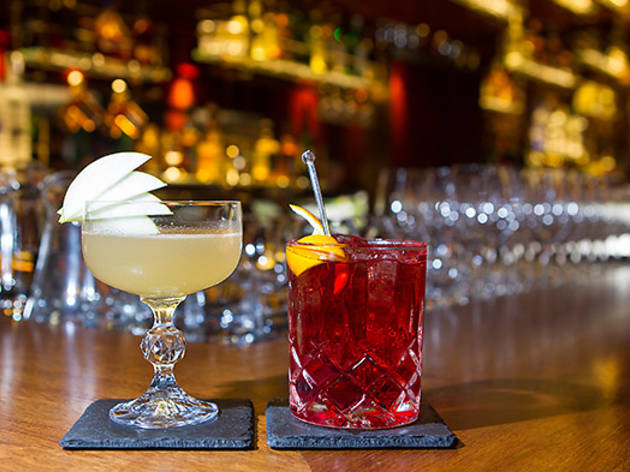 Whether you're a Christmas orphan, a backpacker, or you just want to get a drink, these bars and pubs are open on Christmas Day.
Bars open on Christmas Day
Upstairs in the QT Hotel, Gowings Bar and Grill will be doing a limited bar menu, so you can grab a drink and a yuletide snack when you need to get away form your Aunt's travel stories for a while.
Read more
The York Street beer hall will be open all day, serving steins and schnitzels to any and all Christmas ophans without family obligations on the day.
Read more
This harbourside ex-services club has some of the best views in Lavender Bay. They'll be open on Christmas Day for lunch and drinks.
Read more
Enjoy a beachside beer on Bondi's main drag. Bondi tends to be a bit of a hotspot for backpackers and Christmas orphans, so expect the Bavarian to be packed to the rafters with jolly punters.
Read more
Want more Christmas action?
Christmas in the Southern Hemisphere means beach barbecues, long lunches and checking out the festive lights in the city. There's no snow, sure, but we know how to party. Find out where you can sing Christmas carols, shop at the Christmas markets, and get a head start on the Boxing Day sales.
Read more