Gah! Father's Day is on Sunday and maybe it's too late to order that extra fancy gift from that online store he's always banging on about, but never fear – we've got 15 last minute ideas for making Dad's day extra special this year.
1. Challenge pops to a round of golf at the Watsons Bay Boutique Hotel
They've got lunch bookings at noon, 1pm or 3pm for $65 a head, but they also have mini putt-putt available all day, plus an indoor golf simulator.
2. Pamper dad at the Old Clare Hotel
Starting from noon on Sunday September 4, the Old Clare will have a blokes' marketplace with folk from Triumph & Disaster and Mitch Johnson from Men's Biz for beard trims and facials, plus there'll be wine tastings and a sketch artist.
3. Rock out with the old man at the King Street Crawl
As part of Sydney Fringe Festival, venues on King Street will be showcasing local artists on stage with live sets from Grinding Eyes, the Tambourine Girls, Richard Cuthbert, A.D.K.O.B, the Maladies, Shrapnel and Fan Girl, plus many more.
4. Take redheaded dad to Ginge and Juice
PS40 is inviting Sydney's redheaded bartenders to battle out in a cocktail competition on Sunday – and the event's open to all.
5. Go to the Koolest Dad Rock BBQ in town
It'll be hot meats, cheap tins and classic hits at the Lord Gladstone on Sunday arvo, as DJ Levins is throwing a big ol' bash for everyone – and it's free to attend.
6. Play hide and seek at Carriageworks
If the kids are too young to get you a present, spend the day chasing the little buggers around the jewel-toned tent city.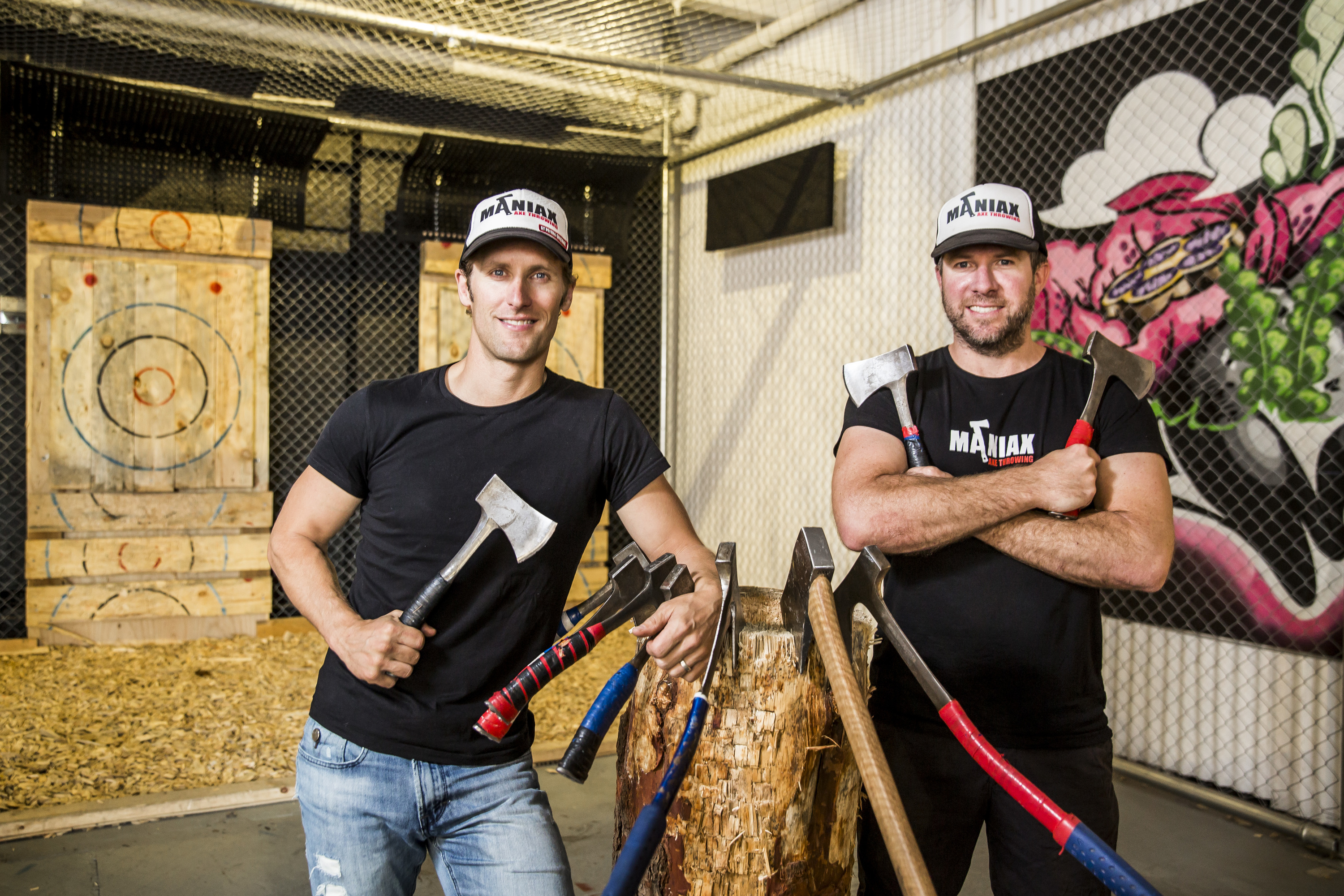 7. Beat him at an axe throwing competition
Take Dad to this warehouse in St Peters and show him your best throw. Celebrate with beers at Willie the Boatman.
8. Geek out on physics
Remember when Dad used to explain how the universe worked? Visit the Collider exhibition and get your family geek on with help from Brian Cox.
9. Go to the Blak Markets on Bare Island
From 9.30am-3pm on Sunday, there'll be a special Father's Day edition of the Blak Markets with a father-and-son spear-making session on the day. There'll also be Indigenous dance performances and a whale ceremony overlooking Botany Bay.
10. Make him laugh at Golden Age Cinema
They're showing Hunt for the Wilderpeople and North by Northwest on Sunday.
11. Go on a whisky tasting adventure
Tours and tastings cost $20 at Archie Rose Distillery, (they've got spots available on Sunday). You'll be walked through grain selection, mashing, fermentation, and botanical selection – all while tasting whatever is available on the day.
12. Go on a road trip in a Soviet-era sidecar
Inspired by the love between father and son, Shelby's Sidecar Tours run family-friendly trips around Sydney that'll put a smile on Dad's face.
13. Sit in the fancy seats at Vic's Meat Market
These guys are open seven days a week, and if the old man's a fan of tender and juicy cuts take a seat at the Wagyu Bar for full flavour Teppan-style cooking.


14. Virtual reality at the Festival of Dangerous Ideas
There'll be daring and controversial talks at Sydney Opera House all weekend, from fire-starters like Henry Rollins and Lionel Shriver. Take Dad along for the ride and while you're there check out the free VR experiences available in the foyers.
15. Use it as an excuse to order a whole mud crab at Mr Wong
Merivale has a whole list of venues open on Father's Day, including Mr Wong. Book a table and get the crab – it's a three napkin, two hot towels and a bowl of water job. But, boy, it's worth it.
Just need to find a good pub? We've got a list of the best kid-friendly pubs and the best pubs in Sydney.