The best accommodation in the Blue Mountains
Find the top spots to lay your weary head after exploring this pristine mountainous region just outside of Sydney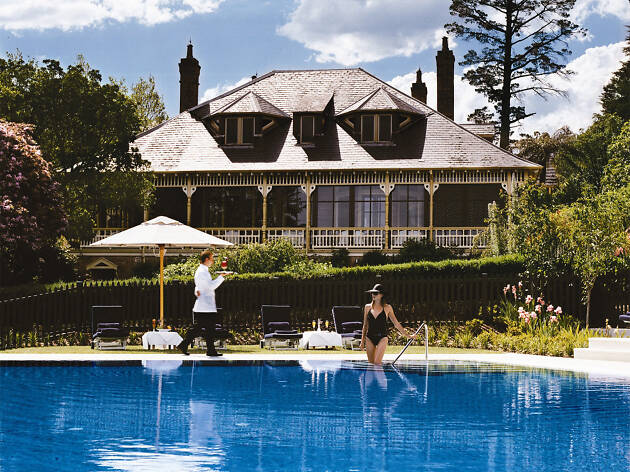 For some, a trip to the Blue Mountains holds the promise of seclusion and serenity among the gum trees. For others, it's about conquering mountain trails and spontaneously teaming up with other avid adventurers to explore the bush waterfalls and swimming holes. Whatever your holiday plans are, you'll need to find somewhere to slumber after the day's excursions.
Luckily, the mountains offers a bounty of accommodation options. There are charming cottages, historic hotels, specialised retreats, eco-friendly cabins and afforable lodgings to choose from.
When you're back in Sydney, enjoy a staycation at our best boutique hotels, or hit the road again and visit more of the best glamping sites in NSW.
RECOMMENDED: The best restaurants and cafés in the Blue Mountains.
Now head south
Drive only two short hours south of Sydney and you're in an adventure playground on the South Coast. Destination surfing spots, climbing cliffs, and coastal treks draw in those who relax by doing, but if you prefer to recline and dine, there's fresh seafood, local produce and a burgeoning dining scene.