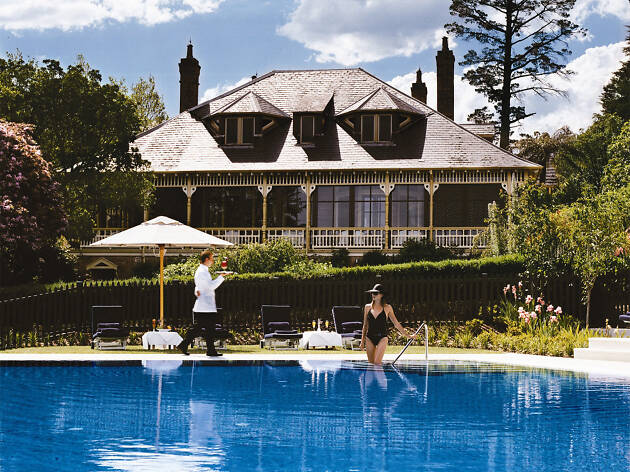 The best accommodation in the Blue Mountains
The gorgeous Blue Mountain region sits just outside of Sydney. Here are the best places to stay when you've been exploring
Whether you've headed to the mountains for some off-grid relaxing beneath the gum trees, or you've hell bent on having the hardcore adventure holiday you've always dreamed about, the simple fact is this: you're going to need somewhere to stay. And when it comes to the Blue Mountains, there's no one-size-fits-all option. Instead, you'll find everything from cute cottages to your own eco-friendly cabin, plus plenty of bank balance-friendly places.
If Sydney's up next on your agenda, make sure you also check out the city's best boutique hotels. Or, if the adventure bug has really got a hold of you, try the best glamping sites in NSW.
RECOMMENDED: The best restaurants and cafés in the Blue Mountains.
Now head south
Drive only two short hours south of Sydney and you're in an adventure playground on the South Coast. Destination surfing spots, climbing cliffs, and coastal treks draw in those who relax by doing, but if you prefer to recline and dine, there's fresh seafood, local produce and a burgeoning dining scene.