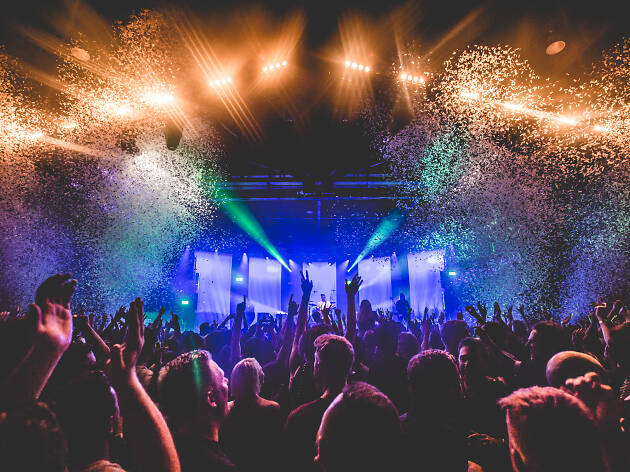 The best music venues in Sydney
See live music on some of the city's most loved stages
Whether it's a big name international or a local indie band, Sydney's got a banging bunch of venues ready to house them. From intimate stages to blow-out arenas, here are the best spots for feeling the guttural punch of live sounds. We've collected the best music venues in Sydney for you to slap your wrist band on and mosh in.
If you're more interested in sitting down and tapping your fingers, have a look at Sydney's best live jazz clubs. Or, perhaps you're in the mood to party hard with a live DJ, have a peek at the best clubs in Sydney.
The best music venues in Sydney
If you prefer sticky carpets and cheap beer
Contrary to contemporary yarns, there are still pubs who play live music in Sydney. Gigs and live music still thrive in the smaller drinking hole worlds of the Inner West and beyond.