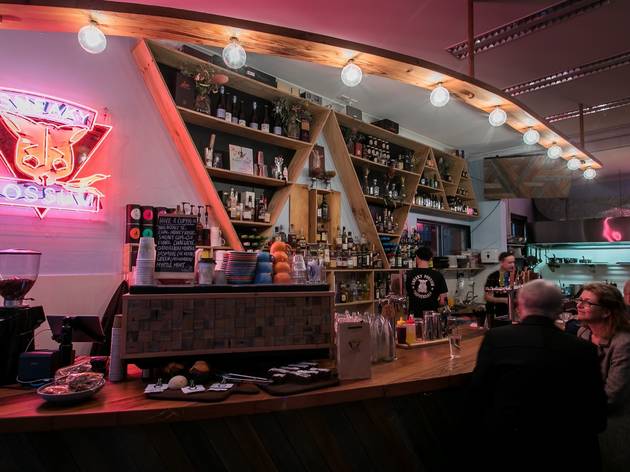 Rediscover the Inner South with this dawn to dark itinerary
Help get this beloved area back on its feet while treating yourself to all the yum food, one-of-a-kind gifts and fun activities it has to offer
As we slowly emerge from lockdown it's important to remember the local legends who have been most affected by the unprecedented loss of business. All of our daily routines have been messed up and so have the routines of our favourite patisseries, art galleries, dive bars and indie retailers. The neighbourhoods within the Inner South – Redfern, Darlington, Alexandria, Rosebery, Chippendale, Waterloo and Zetland – are ready to be rediscovered and woven back into your day-to-day activities (safely).
We've teamed up with the City of Sydney legends to bring you a fantastic new routine you can re-adopt to chuck some much-needed coin at our city's businesses while giving yourself some delightful treats along the way. From your morning coffee to after-hours party time – here are the Inner South haunts you should pop back on your daily radar.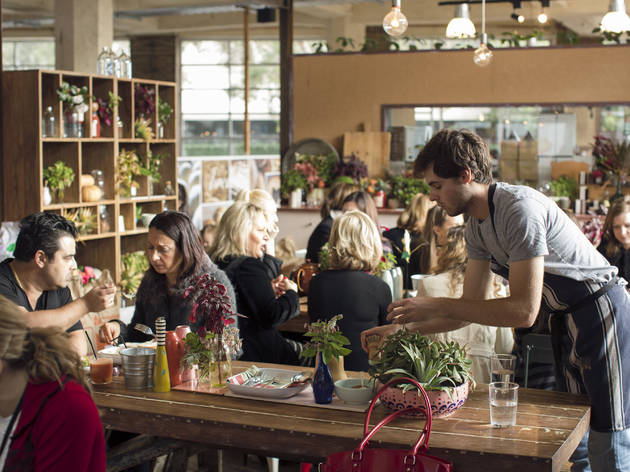 Breakfast and coffee
Greet the Inner South morning with a robust espresso and a replenishing feast or kickstarting snack. For takeaway pastries, hit up the adorable punmasters Breadfern, an organic bakery in Redfern, and salute the sun with a fresh croissant in hand and a seed-encrusted pumpkin sourdough under your arm. Hop over to Henry Lees café in Eveleigh for a delicious Little Marionette coffee to go, or book online to nab a spot in the now permissable ten-person-only dining area for lavish brunch plates with your mates. Same goes for dining-in on the sumptuous brekkies from Bread and Circus in Alexandria, or why not graze on a home delivery of the Third Chakra, a spicy plate of turmeric and chilli fried eggs atop slow-roasted garlic, ginger, turmeric, maple pumpkin, carrot and sweet potato, served with sautéed spinach, avocado and green goddess dressing? Cap off your morning with a photogenic takeaway mini-dessert or tart from Textbook Patisserie in Waterloo, a place that specialises in the kind of jewel-like Instagram fodder that is as delicious as it looks.
Activity and exercise
Keep your mind and hands occupied with some fab virtual and IRL Inner South experiences. Galleries and gyms are slowly opening, but these crafty places have devised a myriad ways you can support them in the meantime while giving yourself a bit of boredom-busting activity. Redfern's multi-disciplinary creative hub 107 Projects have been hosting regular virtual yoga sessions on their Facebook page while also acting as a base for the 'craft box 'n' craft beer' heroes from Art Somewhere. Put your green thumbs to work with Merchant and Green's livestreamed workshops where you can learn how to make cute planters and terrariums from home (but remember to book in and buy some of their gorge plants first). Continue to keep your heart rate up and pumping for Redfern with the National Centre of Indigenous Excellence's online fitness classes. You can also keep the vital institution's doors open by refuelling with delicious Indigenous-inspired meals from their catering service. And of course, keep your mind and soul whirring by diving into White Rabbit Gallery's virtual tours of contemporary Chinese art exhibitions and behind-the-scenes-tales from their Twitter. They'll be open again for some IRL introspection before you know it.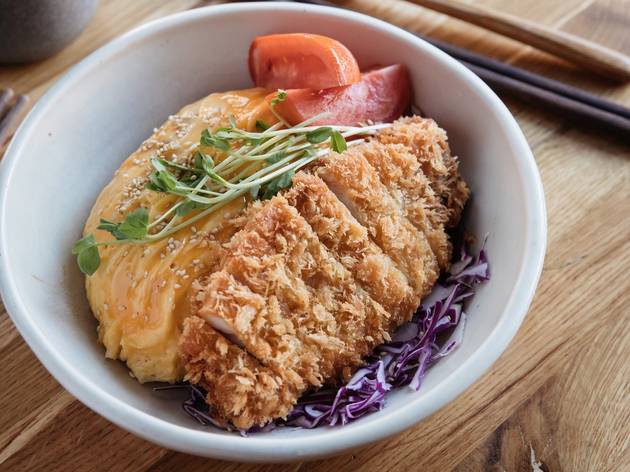 Lunch break
If you've had a long stretch of WFH or, like many of us, a long stretch of not doing much inside the house, it's important to take some time for a delicious lunch. Might we suggest a fresh and crunchy banh mi from hole-in-the-wall café Yellow Fever in Redfern, or keep your peepers on their Facebook for weekly takeaway specials like warming Vietnamese beef stew or sticky caramelised pork belly. Redfern's also home to Juan Bowl and Tea, a Japanese diner that has been offering compact takeaway meals with matching teas to order via text message for pick-up or limited seating in-store. Have a browse of their delightfully truncated menu and nab yourself a unagi hitsumabushi bowl laden with grilled eel, okra, shiso, keffir lime leaves, rice and more. Head to Al Aseel in Alexandria for authentic Lebanese treats perfect for a midday takeaway refuel, load up on refreshing fattoush and addictive kibbeh or ruin your dinner with a mixed plate of juicy lamb skewers, tabouli, baba ghanouj, crisp falafel balls and lashings of garlic dip. Cap off your lunchtime with a visit to one of Sydney's best gelaterias Ciccone & Sons, crown your afternoon with a couple of kingly scoops and one of their DIY banana split kits for later.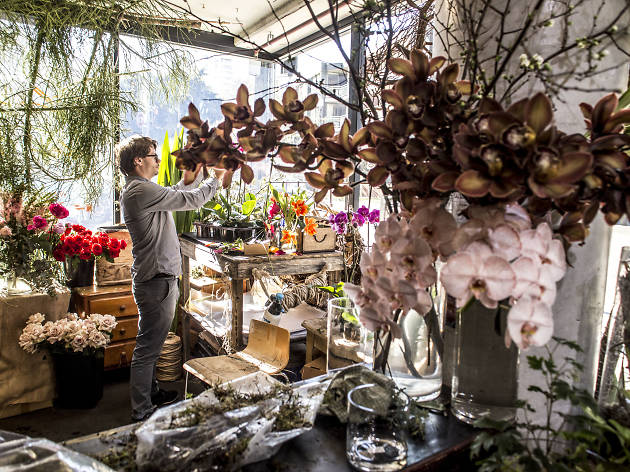 Shopping in the arvo
Now for the pointy end of our itinerary – a frenzied Inner South shopping spree that rewards you with covetable products that help keep our small business friends in operation. Stock your pantry with rare snacks from around the globe and browse the hypercolour shelves of American cereals and fizzy drinks from the super-friendly operators of Redfern Convenience Store. Pick up all things paper from Journals in Darlington, one of the last remaining bricks-and-mortar places you can buy international magazines and journals from (as well as all the stationery and notebook products writing supplies-nerds dream about). Treat yourself to a gorgeous Japanese ceramic piece or pick up that one-of-a-kind homewares gift for someone special at Waterloo's DEA store. Or, fill your house with extravagent blooms or a cute mossy terrarium from Alexandria's boutique florist Fleur de Flo, an online store that offers their unusual arrangements (think venus flytraps bursting from a bed of gumnuts) via contactless delivery.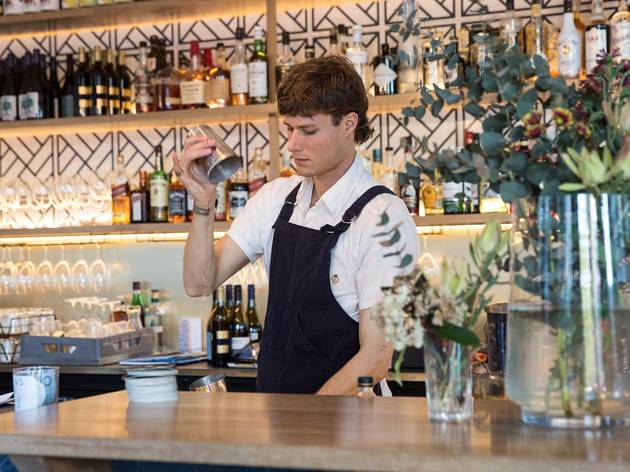 Clocking-off drinks
Show some love to the Inner South's booze slingers and good-time bars who have had to dim their sound systems of late. Chippendale residents can get free home delivery of cocktails, wine and growlers of craft beer from Sneaky Possum or swing by and grab a takeaway burger and something from the in-house bottleshop. Celebrate the sun going down further with one of Yulli's Brews' Alexandria-made brews. The fridges are stocked with their signature tinnies, housemade sake and even jams for takeaway. Redfern's Southside Charmers and Bart Jr are both set to reopen for limited dining seats but have been operating a cute online store together called Bart Mart that will continue to supply delicious cocktails and super spesh wines for you to pick up and enjoy at home. Then of course, there's primo party pub the Bearded Tit who recently crowdfunded up a storm in a virtual happy hour and are waiting for further lifting of restrictions to reopen. We'll be waiting and sure to shower them with dollars and affection once those cloudy doors swing open.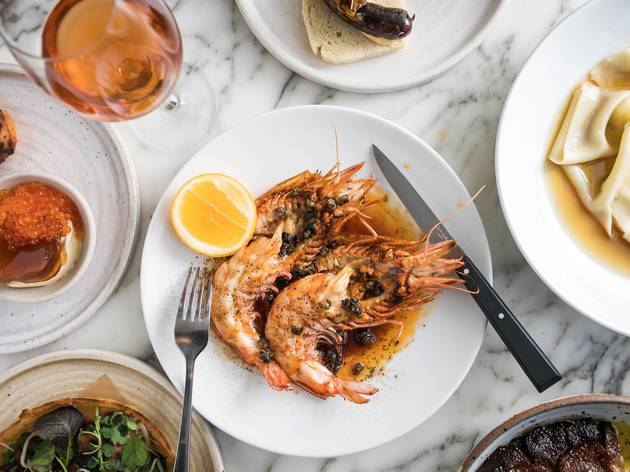 Dinner and dancing
Dinner doesn't have to mean whipping up the same red-sauce pasta and watching telly on the couch: dinner could also be ordering a ridiculously yum dish from an Inner South restaurant and making a night of it with party tunes and lighting (or still watching telly, we're not your dad, do what you want). For some comforting European classics order from Redfern Continental's takeaway menu, enjoy their ridiculously good eggplant parmigiana with garlic pangrattatto and basil at home, or get your hands on some of their beautifully simple but posh pastas, like the lemony blue swimmer crab bucatini. Add a toothsome bowl of porky broth to your dinner plans with some takeaway from RaRa Redfern, or book ahead to slurp up those black garlic-flecked noodles in store. For elevated Italian trattoria fare in Alexandria head to our five-star-bestowed fave Pino's Vino e Cucina and pick up a porcini mushroom and sausage lasagne or get out your finest plate to host their lightly charred octopus with roasted fennel, cherry tomatoes and herb crumbs (keep your eyes peeled for their Instagram specials). Keep your fancy pants on for the carefully reopening Ester – they'll be taking bookings for June 4 onwards – so get ready to eat a juicy, sake-and-pepperberry splashed, fire-roasted oyster publicly, or continue to support the Chippendale fine diner by giving their online store some of your custom.
Keep a look out for more City of Sydney initiatives and Covid-19 recovery information by signing up to their newsletter here .