The faces of LGBTQ+ Hong Kong
Movers and shakers of Hong Kong's LGBTQ+ scene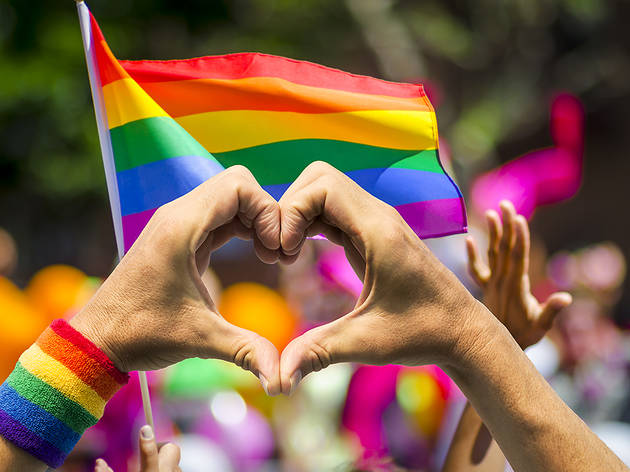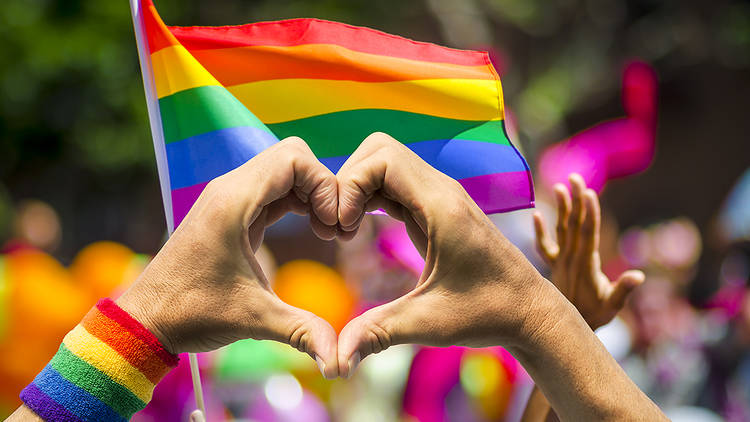 Hong Kong's society remains relatively conservative, but the city's diverse social scene has become more accepting of the LGBTQ+ community. And though we still have a lot of room for improvement, the growing number of attendees during Hong Kong's annual Pride Parade in November, the recent legal victories for LGBTQ+ people in Hong Kong, and the volume of LGBTQ+-friendly venues around town make the city one of the most welcoming places in Asia for the rainbow flag.
To celebrate Global Pride, we've rounded up profiles and faces of LGBTQ+ Hong Kong that we've met and featured over the years. Read on and get inspired by the movers and shakers of Hong Kong's LGBTQ+ scene.
RECOMMENDED: Celebrate Global Pride at the best LGBTQ+ venues in Hong Kong or check out the best of LGBTQ+ in cities around the world
Faces of LGBTQ+ Hong Kong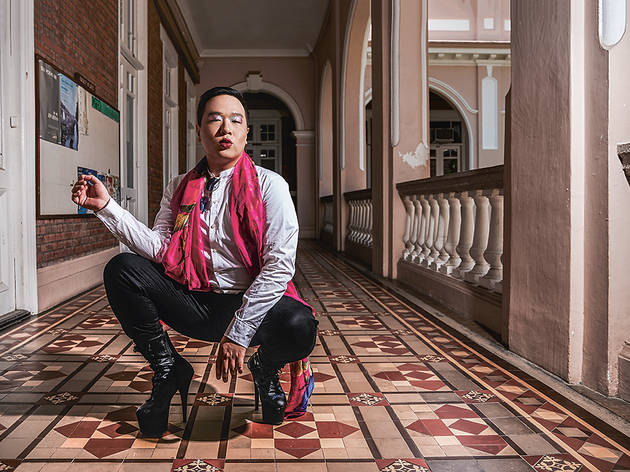 Sex-ed in stilettos: Justin Chu talks about sex and drag in Hong Kong
When thinking about sex education in Hong Kong, awkward presentations in silent classrooms and strongly-worded statements of right and wrong come to mind. What definitely isn't the first thought is a speaker in crimson red lipstick, strutting in seven-inch heels while talking openly about embracing sexuality – but that's exactly what Justin Chu does.  A self-identified community sex educator focusing on sex positivity and gender equality, Chu gives guest lectures at universities and holds workshop sessions all over Hong Kong. Being a natural performer, he always wanted to be involved in Hong Kong's creative industry and work on student outreach. He never thought he would take this career path. "I had no knowledge of cultural studies and feminism prior to college, and I only learned about drag queens when I first watched RuPaul's Drag Race," he shares. "I first got interested in researching sexuality thanks to an extraordinary lecturer when I was at community college. After that, I studied more, and I wanted to do more, not by traditional activism, but going back to the root by doing outreach in education," he says. Teaching in drag lets him subvert the norms of what an academic should look like  Classically trained as a 'nan dan' in Cantonese opera, a man playing female roles, Chu has always embraced his inner drag queen, and it was only a matter of time until he incorporated it in his talks. Teaching in drag lets him subvert the norms of what an academic should look like,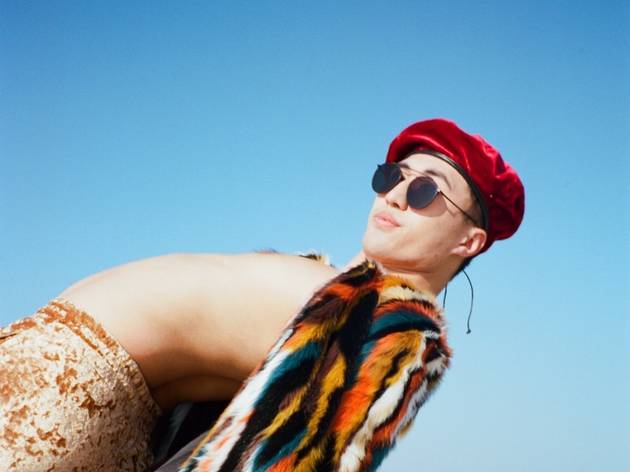 Ken Ken Milan talks to us about Hong Kong's growing voguing scene
Think pouting lips and hands stretched up high, fluttering rhythmically to a dynamic beat. Think sharp, angular arm movements that come to rest to form modelesque poses. Think sashaying hips and flamboyant outfits. This is dance, but not as you know it. View this post on Instagram A post shared by KenKen Milan🇭🇰🇹🇼 (@kenliu607) on Mar 12, 2020 at 2:06pm PDT The Vogue dance style was created in the ballrooms of 1960s Harlem by New York's marginalised queer black and Latino youth. While starting as an underground counterculture, it has since been thrust into the spotlight, first in the 90s with the landmark documentary Paris is Burning, and Madonna's song Vogue, and more recently with a series of hit shows including RuPaul's Drag Race and Pose. Voguing is now truly in vogue in countries all over the world, and Hong Kong is no exception, with LGBT Hongkongers – much like the New York originators – using the dance style as a means to express themselves in a society that often stigmatises them. Ken Ken Milan is a full-time dancer and Vogue culture promoter who has been teaching Vogue in Hong Kong for three years. He first discovered the dance style in Taiwan six years ago. After attending the country's first-ever Vogue ball, Ken fell in love with the distinct glamour and unapologetic confidence that is a hallmark of the Vogue movement. "I really like fashion, and ballroom culture is often very fashionable with a lot of creative twists to various styles. It's r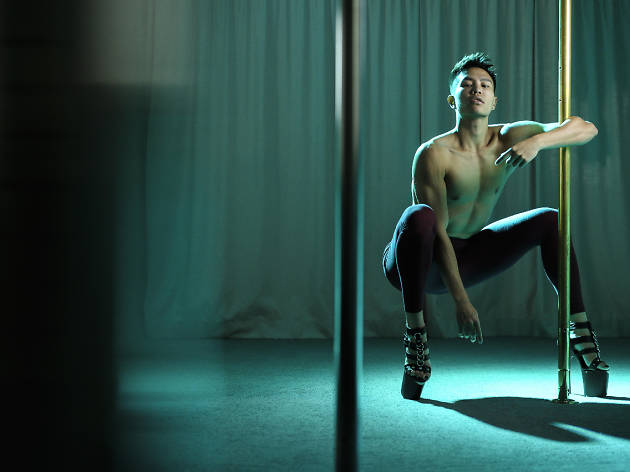 Pole position: a struggle to defying gender stereotypes
Derrière writhing, hips swaying sensually around the dance pole, a firm pair of arms propels him as he grips the metal bar. A body of defined, muscular contours. Under the strobe lights, he executes his repertoire of aerial moves and graceful twirls, simultaneously impressive and erotic. Pole dancing has traditionally bore a stigma in Hong Kong as a sleazy occupation, yet there's something undeniably mesmerising about it. Being a male pole dancer in this city carries an additional set of complexities, and it is for this reason that we invited Leon Yee, a local male pole dancing professional, to share with us his experiences. Photo: CS Now aged 25, Leon first encountered pole dancing six years ago. At the time, he was a gaming geek who often stayed indoors. This all changed the night he and his friends went to a pole dancing show. Leon was captivated by the strength, precision and sensuality exhibited in the movements. "My first impression of pole dancing was how it seemed just like crossfit. A wonderful sport that requires both strength and coordination from every part of your body". Despite having no major dance experience, Leon was hooked after his first class. Four years of hard work and training later, he committed to becoming a professional pole dance teacher. Thinking back to his trainee days, Leon recalls that he was not the only male dancer. However, he often stuck out because the other men rarely turned up to class. Being a minority in a class of over one hundre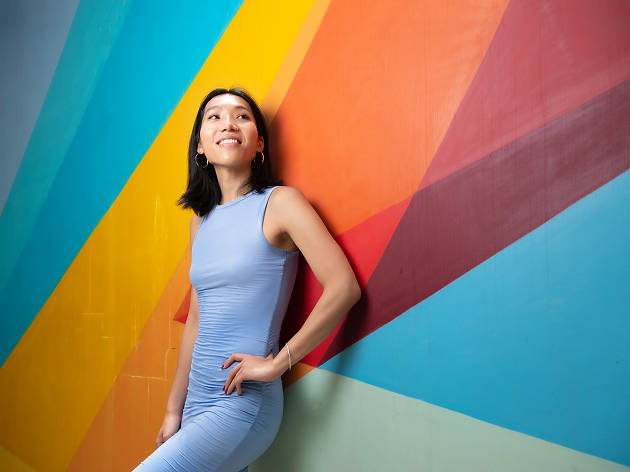 Interview: Hong Kong transgender doctor on discrimination in the workplace
Imagine the difficulty of telling your parents that you're gay. Imagine coming out again, a second time, that you identify as transgender. Then imagine being forced to come out in your workplace against your will. All three are stressful, nightmarish scenarios. For Andie Wu, this was her reality. Assigned male at birth, Wu has identified as female since her early 20s. After finally completing medical school and the necessary internships at various Hong Kong public hospitals this past year, Wu was finally ready to face the long hours and numerous challenges that are the norm for a practicing healthcare professional. What she did not expect, however, was to encounter institutional discrimination because of her status as a transgender doctor in Hong Kong. "It didn't occur to me that I sound overtly masculine, but somehow that was how things unfolded and it became this big deal," Wu begins to tell us. She recounts an incident during her internship when she was chatting with a fellow intern in the female changing rooms. Some members of staff overheard and flagged that there was apparently a male presence in the changing room. As a result, Wu was asked to meet with upper management to explain the situation. "It was incredibly uncomfortable," Wu recalls. "I remember being called into a room with some really high power people in the Hospital Authority. That in itself was reflective of the gravity of the situation. But I was totally not prepared for it. I felt very much like I was bei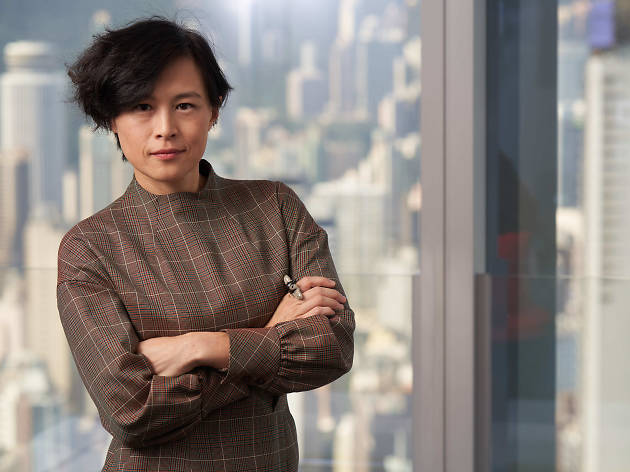 Catching up with Gigi Chao
Gigi Chao is no stranger to the spotlight, not least since her father Cecil publicly announced an astronomical dowry to the man who would marry his leasbian daughter back in 2012. Since then, Gigi has become something of a champion of gay rights in our city, and we were lucky enough to catch up with the woman herself ahead of her eagerly anticipated talk at TEDx, to talk about her life and LGBTQ+ issues that Hong Kong faces. When did you officially come out to your parents? I try to come out to them every time I see them. I say this because coming out is a continuous work in progress and because, it seems to work better than an earth-shattering, single and ultimate come out moment. Even for people who are questioning, bisexual, or as yet unsure, it's more manageable if parents know early and get educated on the process. You were thrust into the spotlight when your father offered millions in dowry to any man who will marry you, was that something you ever saw coming? How did you feel at that time? It was a complicated issue at the time, for reasons which I shall talk about in my TEDxTinHauWomen talk. How many people did you get proposing to you at that time? They're still sending stuff in, seven years after the news. I've lost count after 17,000 to be honest. Since writing that open letter to your Dad in SCMP, where you asked him to accept that you're a lesbian, happily-married, has your relationship with him changed in any way? Has he come to be more accepting?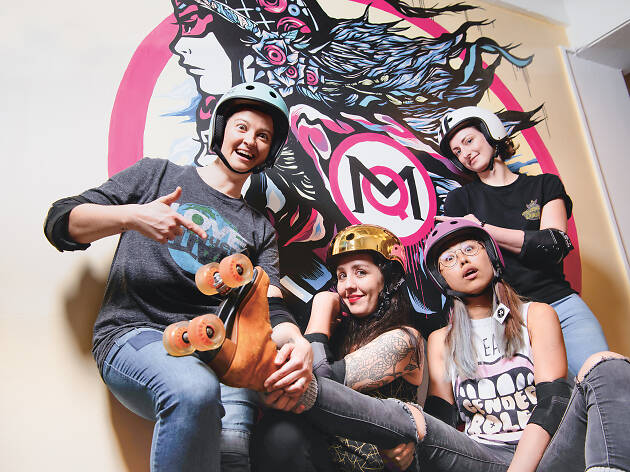 How Madame Quad is Hong Kong's newest safe space for the LGBTI community
Two members of Hong Kong's most LGBTI-friendly team, the Hong Kong Roller Derby, venture off the track and into the business world with a skate shop slash social space for the city's outsiders. By Carla Thomas Remember the 2009 movie Whip It? Milanie Bekker definitely does. "I joined Hong Kong Roller Derby because I saw that movie," Bekker states, "and Ellen Page was such a queer icon of mine. I think [she is for] a lot of lesbians, actually!" It's fitting that it was this lead role, played by Page, which has drawn so many women in the LGBTI community of late to the contact sport of roller derby, a game that puts inclusivity at the forefront of its rulebook. As a result, it's become something of a subculture worldwide that's now adjacent with the queer community. Bekker, who identifies as a gay woman, joined Hong Kong's own roller derby team back in 2017, and it fast became more than a pastime – it's her community. "I think for [HKRD], it's really just about embracing everybody for who they are and looking beyond sexuality and just really finding the true person, seeing if we can rouse that passion and get them into this lifestyle that we call skating," she says. Bekker's passion for the game is so undeniable that she and HKRD president Snooky Wong launched a roller derby brand and business, Madame Quad, in 2017. Last May, they opened a brick-and-mortar shop in Causeway Bay, selling everything from accessories like helmets, pads and toe stops to build-your-own quad skates, a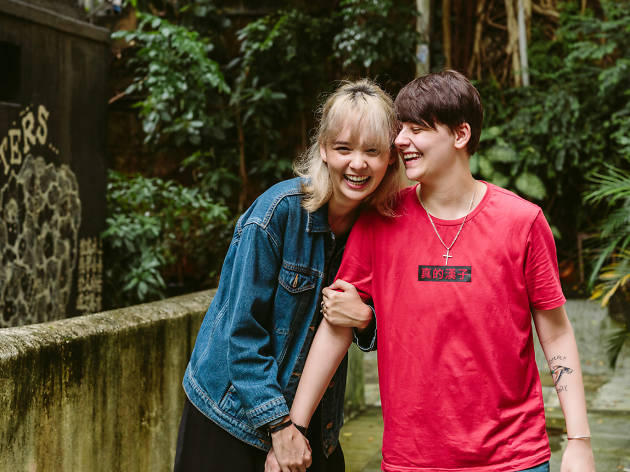 The fight for equality
Earlier this year, Taiwan became the first country in Asia to legalise same-sex marriage. This monumental moment led many to reflect on whether or not Hong Kong would follow in its footsteps. But now that the celebrations have died down, for some, the ongoing fight for greater LGBTI rights in Hong Kong feels out of sight and out of mind. For local Youtuber Asha Cuthbert, being an outspoken advocate for LGBTI rights in the entertainment and media industry made her realise that while many Hongkongers may accept queer people for who they are, few are willing to fight for them. "[When] a brand came out with a soap that supported gay rights, I reached out to some of my influencer friends to support me by filming a little clip saying the words, 'gay is okay'. They all said no because it was a sensitive topic and wouldn't work well with their platform,' Cuthbert recalls. 'That was such a blow to me because it suddenly became very personal."  Her boyfriend Seth was born female but identifies as male. For him, the debate about whether Hong Kong will ever allow same-sex marriage should start by having open discussions with members of the LGBTI community, an active measure to better understand their views and experiences. "Even within the LGBTI community, we're still trying to understand each other. I, for one, don't understand non-binary people, but there was once a time when people didn't understand transgenderism. It took years of research to finally realise this exists and is scien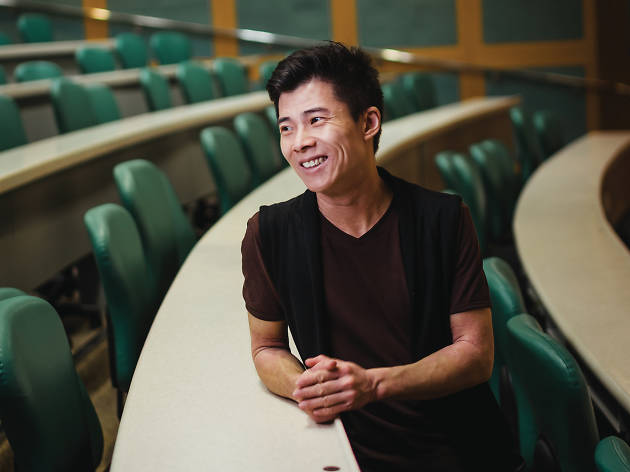 Trans filmmaker Kaspar Wan on gender identity and his Hong Kong support group
Even before we meet Kaspar Wan, it's clear our interview is going to be an enlightening one. Our email correspondence alone proves instructive, reading, in part: "Just make sure you can separate each letter of the community. It's the least you can do." Meeting Wan, we quickly realise that this hint serves as a mere launching pad into the complexities of an issue that has for too long not been given the spotlight it deserves. The 'community' to which Wan refers is the LGBTI one, and by'letters' he means the various groups classified under this increasingly expansive and incredibly diverse acronymic umbrella. The Hongkonger knows firsthand how important it is to make the distinction between numerous rainbow categories – for years, he struggled with his own transgender identity. A student of film at a Sydney university, Wan documented his female to male transition in the 2015 documentary short, Kaspar X: If I Had A Soul. The self-directed, no-holds-barred film, which toured the international queer film circuit to critical acclaim, delves into Wan's conversations with family, friends and God – Wan is a devout Christian – before and after surgery to remove his breasts. "Apart from my self-journey," he says, "I realised it was a journey for everyone. When the transition made sense to me, it made sense to the people around me. And I guess they could put the pieces together, as they'd known me for some time." This is evident upon seeing photos of a younger Wan – the high school and u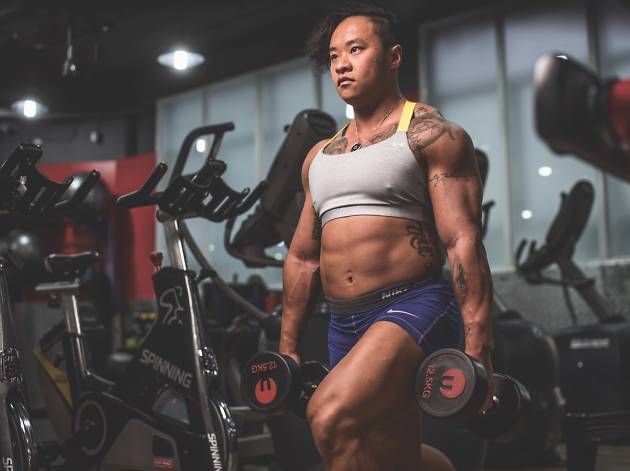 Interview: Siufung Law
Siufung Law was born female, identifies socially as male and competes in all-women bodybuilding competitions. A self-described 'genderqueer individual', he says bodybuilding is a way to achieve his ideal body type without undergoing surgery. Encouraged by his coach, Law, a local Hongkonger, engages in bodybuilding competitively. For his first competition, there was only one obstacle: "I had to wear a bikini," he reveals.Despite being born female, Law had never worn a bikini in his life and he remembers dreading going on stage in a swimsuit. "I'd been suppressing my femininity for a long time," he explains. Eventually, he overcame his nervousness and ended up winning his first competition, in the Philippines, in 2015. "It changed my life a lot," he recalls. "In that particular context, that competition, my physique could be embraced. In other contexts, it would be condemned."Competitions here in Hong Kong tend to focus more on physique and can require greater femininity. So Law has begun exploring how to 'be more feminine'. "It's a kind of learning and relearning," he says. It was through discovering how to be female again, Law realised that one need not be confined to their own body. "[The body] is malleable," he says. "You can change womanly chest into something that looks more muscular than a lot of guys." Law says this isn't about narcissism. There's a greater good: helping others to achieve their desired body type is especially important for the transgender clientele at t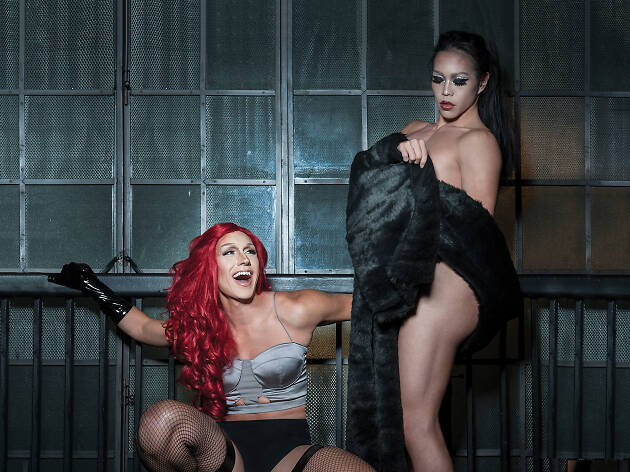 Meet the queens behind Broad Cast and Hong Kong drag brunches
Drag is on a definite rise here in Hong Kong. Earlier in March, Bianca Del Rio brought her It's Jester Joke tour to the Academy for Performing Arts. Before that, in February, RuPaul's Drag Race: Werq The World Tour sold out the same venue and just before last Christmas, another RuPaul star, Shangela, put on a show at Kitec. So yes, drag is clearly riding a wave at the moment. Yet any scene – be it drag, music or art – can only thrive in a city if there's a strong local element. Arguably no group has done more to popularise drag on the ground here than the team behind Broad Cast. Headed by drag queens XXXotica and Madame Mincemeat, and organiser Daddy, Broad Cast is the rebranded successor to the hugely popular Biiitch Brunch, which started in 2017. The group recently held its tenth brunch, for 120 people, at swank sky-high destination Ozone. It's a big jump from its original meals for 40 to 50 people in Lan Kwai Fong. "It's encouraging to see," says Daddy. "The community in Hong Kong has been very welcoming. The city has an amazing restaurant scene but I didn't see a brunch that was an experience the way we've created something special." Daddy started organising the meals since he missed the kind of drag brunches he attended back home in the States. Perhaps more importantly, he also realised the talent existed here to make it a success. "Most [LGBTI] events take place in the safety of a dark bar at night," Daddy tells us. "I think there's something special about doing a d
More about LGBTQ+ Hong Kong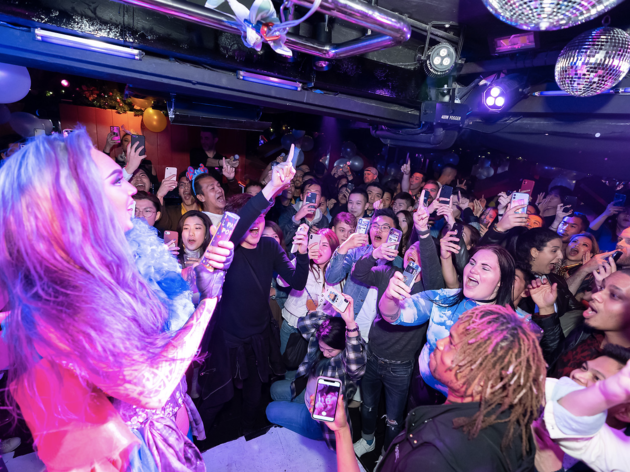 The best LGBTQ+-friendly venues in Hong Kong
While same-sex marriage is still not legalised in Hong Kong, the city remains one of the most welcoming cities in East Asia for members of the LGBTQ+ community and is even gearing up to host the Gay Games in 2022. Pride Month often falls off the radar in Hong Kong for June because the city's pride celebrations usually take place in November. But if you're looking for places to celebrate Global Pride this month, the city is peppered with bars, nightclubs, and LGBTQ+-friendly spots that throw some of the most colourful parties and festivities in town. Whether you want muscly bartenders and karaoke, live entertainment, or just some decent drinks and to meet like-minded people, hit up any of these LGBTQ+-friendly venues in the city. RECOMMENDED: How to celebrate the best of LGBTQ+ in cities around the world this Pride month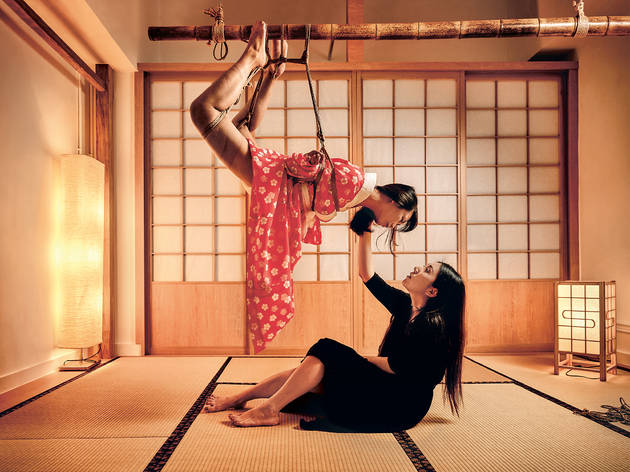 Hong Kong shibari artist shares the truth behind Japanese bondage
Photograph: Calvin Sit The art of bondage has long been seen as a sexual fetish, stigmatised with labels such as perversion and lust. We sat down with Subay, a local bondage artist and founder of Kokoro Studio, to find out the truth behind this mysterious art. By Cara Hung. Translated by Hoi Man Yau.  The serenity of the room was broken by the sounds of tightening ropes rubbing against the bamboo, along with the occasional soft moans of a woman. The bondage artist meticulously binds the model with visually intricate knots, while constantly uttering reassurances to make her feel safe. While perfecting the art of ties and forms, the subtleties of the act show consensual restraint and trust. It is not a sexual act; just two people completely engaged in the moment, such is the art of Japanese bondage. Shibari (to tie) is a form of Japanese artistic rope bondage. The concept can be traced backto Hojōjutsu, a type of martial art from the Edo period in Japan, in which samurais used to capture criminals. Although, that's not to say that Hojōjutsu and modern Japanese bondage have a direct correlation. Classical Japanese kabuki theatres brought the art of bondage to the stage, stylising torture bondage for the sake of dramatic tension. A common trope featured virtuous females being tortured, showing the aesthetic of tragedy through the kabuki's bound bodies. Photograph: Calvin Sit Tale through bondage The art of bondage has many different layers, and every a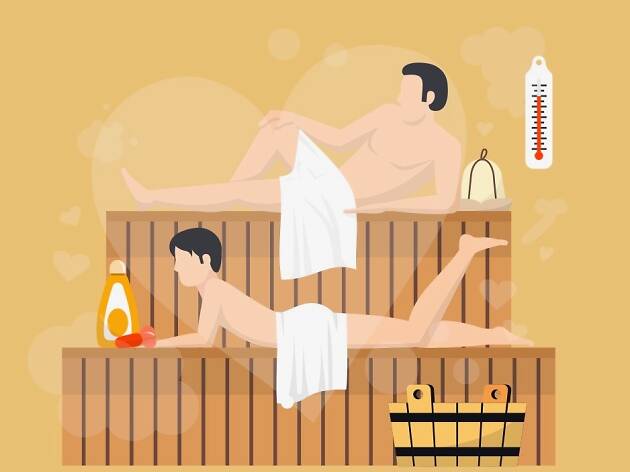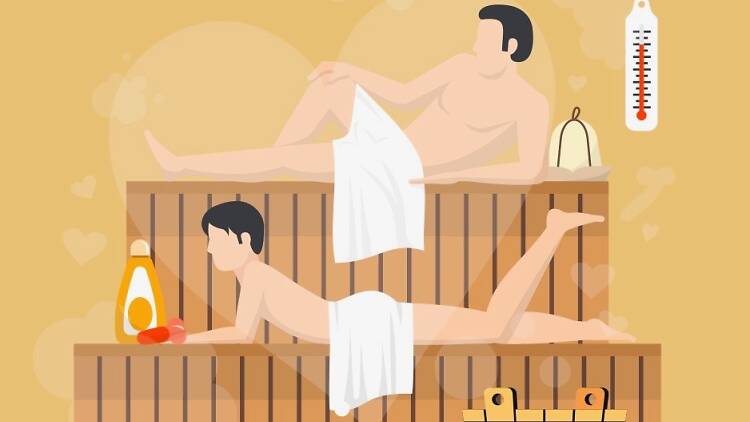 Hong Kong's best gay saunas
Although they may sound salacious, gay saunas are a fairly standard part of life for Hong Kong's homosexual community. As much for general socialising as for more intimate encounters, there's a surprising number to choose from if you're interested – and if you know where to look. These are some of our favourites. By Jason Albano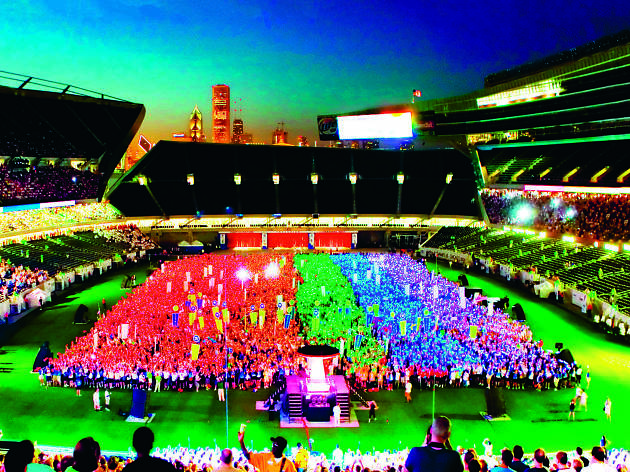 Interview: the team behind Hong Kong Gay Games 2022
It's been a landmark year LGTI communities in East Asia. In May, Taiwan lagalised same-sex marriage and in October Hong Kong was awarded the right to host the Gay Games 2022. Built on the three pillars of sport, arts and culture and conferences, the event is a diversity festival open to anyone regardless of gender, age, race, sexual orientation or physical aptitude. The historical victory took 18 months of hard work following the announcement of the longlisted cities in April 2016. "We didn't have funding or sponsorship, so had to start from zero," says Dennis Phiilipse, co-chair of the Hong Kong Gay Games. It was only through an incredible amount of work from an army of willing volunteers that Hong Kong made it to the final stage, eventually overcoming Washington DC and Guadalajara, Mexico, to bring the games to Asia for the first time ever.  Although it may surprise many, the Gay Games bid has been supported by our rather conservative government. Not to the point of investment but it has allowed Philipse and his team the right to go through the same processes as any other event in terms of making it a reality, which at least shows a willingness to work alongside the event as opposed to against it. And what about any ultra-conservatives who think the games are a synonym for Sodom and Gamorrah? The pink dollar seems to have muted many of their criticisms. "We expect the games to bring in around $1 billion to the city over 10 days," says team member Abby Lee.  When we ask what