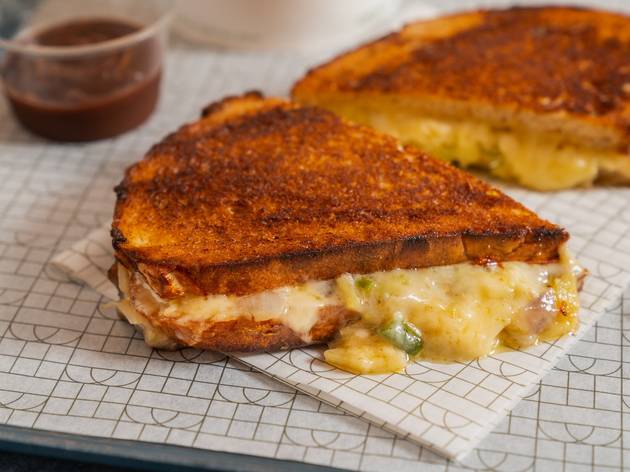 Best grilled cheese sandwiches in Hong Kong
The ultimate cheesy comfort food
The grilled cheese sandwich is undoubtedly one of the best foodie inventions of all time. While anything but sophisticated, this humble creation – that sees one or more varieties of cheese sandwiched between slices of bread and grilled until the cheese is melty – has found a place in the hearts of many as the ultimate comfort food.
Many of us have at one time or another made one of these at home, and while the process is fun, and invariably leaves our kitchens smelling delicious, it's satisfying to know that there are more than a few restaurants around town that are doing their own rendition of this kitchen classic for our enjoyment. From subtle variations to completely out-there manifestations of this much-loved snack, here are the places in Hong Kong that are doing the best grilled cheese sandwiches.
RECOMMENDED: After more to satiate your cheese cravings? Check out our list of the best pizza places in Hong Kong.
Best grilled cheese sandwiches in Hong Kong