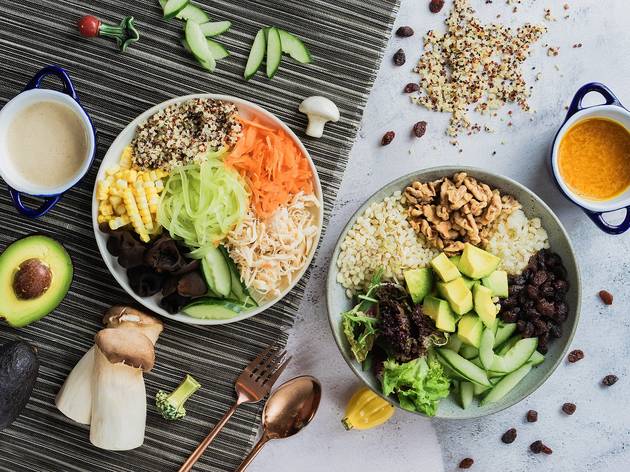 Best vegan and vegetarian delivery and takeaway in Hong Kong
From salads to innovative, meat-free takes on classic dishes, Hong Kong has it all for you to enjoy at home
Hong Kong is a city where you can find some of the meatiest, most decadent food on earth, but there's also another side to our city's restaurant scene that is decidedly more green-oriented. We're talking about the wide selection of quality vegetarian and vegan options around town, that offer everything from fresh, tasty salads, to innovative, meatless take on traditional dishes.
At present, dining in may not be of much interest to you, so it is all the more fortunate that some of our favourite vegan and vegetarian restaurants are doing delivery and take out. Here are some of the best.
RECOMMENDED: And to wash your food down? Check out these cafes delivering coffee straight to your home.
Vegetarian and vegan delivery and takeout options
More healthy delivery options