The best food days to celebrate in February
The month to eat, drink and be merry
You may have spent most of January sticking to your resolutions of cutting down on food and booze but it's February now, which means it's time to let loose and indulge again. Aside from chocolate-filled Valentine's Day and feast-laden CNY, the second month of 2018 also boasts plenty of food-based holidays that are worthy of celebration. Check out the best ones below, as well as our recommendations for how to observe them.
Best food days to celebrate in February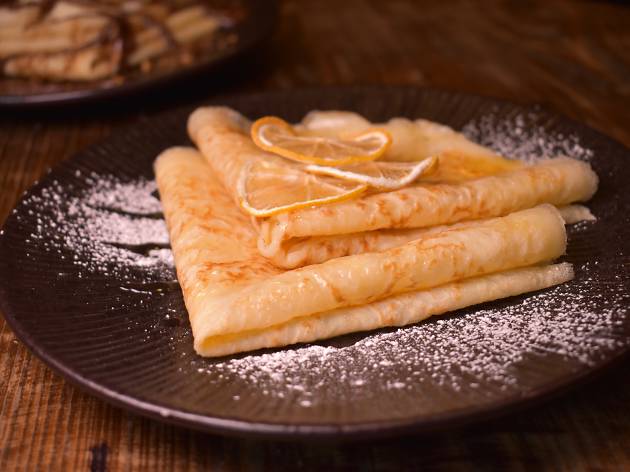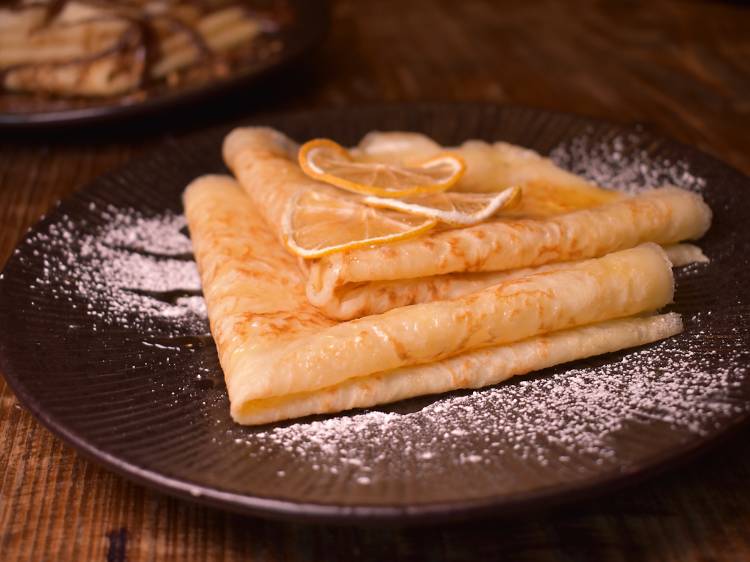 La Chandeleur aka crêpe day (Feb 2)
Food is pretty much sacred in France, so it's fitting that the French would observe a religious holiday by stuffing their faces. La Chandeleur, also known as Candlemas, commemorates the presentation of baby Jesus at the temple, 40 days after his birth. In pagan tradition, this day marks the end of winter. Whatever your religious beliefs, or lack thereof, you can still celebrate February 2 à la française by going crazy on the crêpes.
How to celebrate
Restaurant group French Creations is offering various crêpe-centric deals at its outlets from February 2-4. Pastis is offering cider and free-flow crêpes from 2pm-6pm for $280. If that's too much food, head to Metropolitain or Saint Germain and enjoy a bottle of cider and two crêpes for just $98.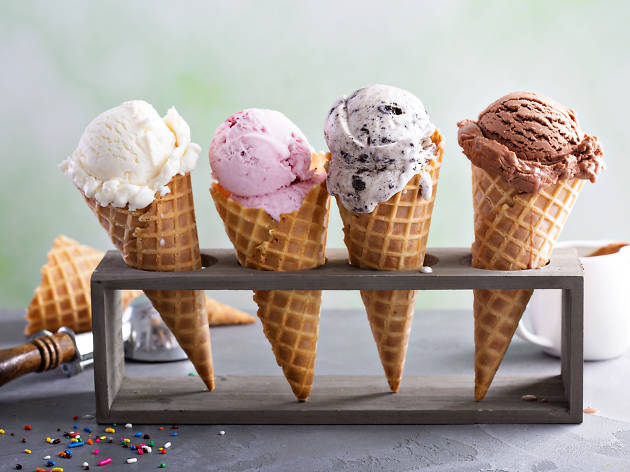 Ice cream for breakfast day (Feb 3)
Basically the best day of the year, ice cream for breakfast day was invented by an American housewife in the 1960s who was trying to placate her children during a bad blizzard. This day of indulgence, which falls on the first Saturday of February, is now celebrated around the world. If you haven't observed this day before, we think you should start doing so now.
How to celebrate
If you're going to spoil yourself anyway, why not go all the way and have ice cream for breakfast, in bed. So remember to stock up your freezer the night before with your favourite flavour. We recommend the small tubs of Häagen-Dazs' limited edition hojicha latte ice cream.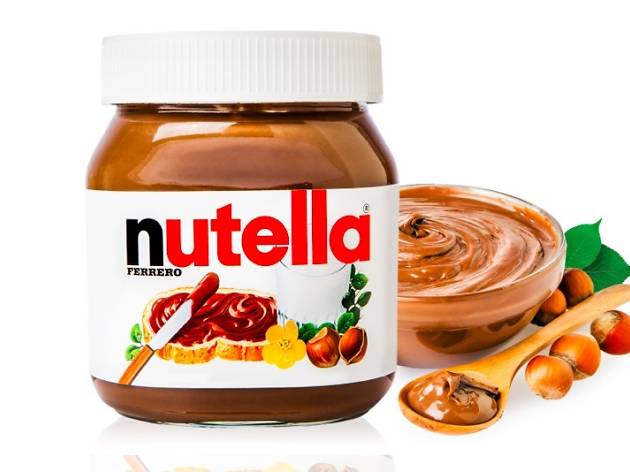 World Nutella day (Feb 5)
This beloved day was established more than a decade ago by a Nutella-obsessed blogger. Now backed by Ferrero, the confectionary titan responsible for the choco-hazelnut spread, Nutella Day has become one of the most celebrated food days in the world and even boasts its own official website, social media accounts and hashtag.
How to celebrate
Treat yourself to the super decadent Nutella swirl waffle ($80) at Sai Ying Pun's Waffling Beans. Otherwise, go for the fried Nutella balls ($28) from Man Mo Cafe. If all else fails, grab a spoon and just enjoy your Nutella straight from the tub.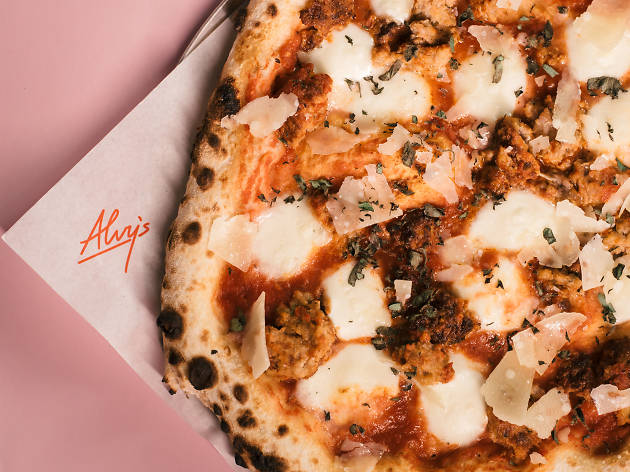 Pizza is a food that transcends borders. In fact, the Americans love it so much, they set aside a national day to pay tribute to this Italian specialty. Plenty of restaurants in Hong Kong celebrate pizza day too, with many even turning it into a full-blown pizza week with special pies and pizza-related deals. Do your part this year and grab a slice.
How to celebrate
To commemorate this grand occasion, Linguini Fini is rolling out three Asia-inspired pies, including a Hong Kong pizza topped with pancetta, char siu, crispy onion and chives ($309/18 inch, served Feb 9-10). You can also eat for a good cause at outlets such as 208 Duecento Otto, Alvy's and Jinjuu, which are doing off-menu pies and donating 10-20 percent of proceeds from them to the #CookForSyria fundraising campaign. Finally, if you've got kids of your own under 10, head to Carpaccio, Spasso or DiVino Patio during the week of February 9 and you'll receive an eight inch pizza on the house.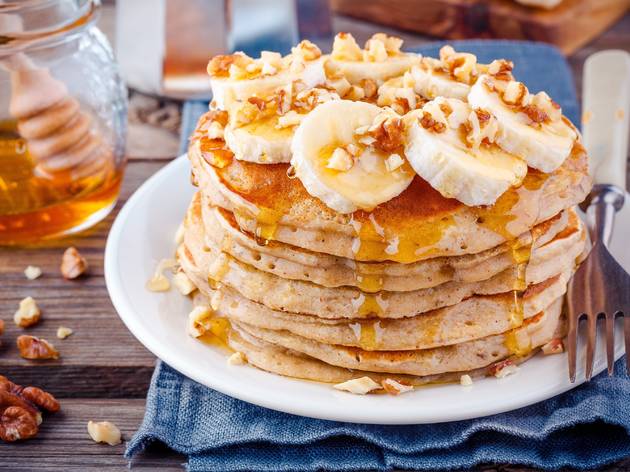 Shrove Tuesday aka pancake day (Feb 13)
If you didn't eat enough crêpes during La Chandeleur, make up for it on Shrove Tuesday. Traditionally, this was the final feast before the start of the fasting period during Lent. Contemporarily, this is the day to gorge on pancakes without feeling (too) guilty.
How to celebrate
Start pancake day right with Bread Street Kitchen's buttermilk pancakes ($58, supplementary $188 for free-flow booze). Meanwhile, Commissary will be serving all-day pancakes with toppings ranging from runny honey to Nutella and banana. All stacks ($168-$248) are served with coffee on the house.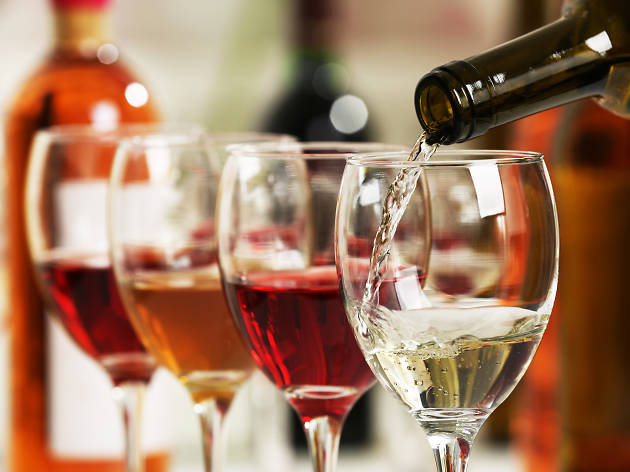 What better way to bid farewell to dry January than by celebrating drink wine day? Even though this is an American tradition, we can still celebrate it here by cracking open a bottle or two with friends and family. Since the weather is still chilly, our resident wine guy Eddie McDougall recommends the Mount Langi Ghiran shiraz from Australia.
How to celebrate
Drink. A lot. If you want to make a night out of it, we recommend going to the incredibly charming La Cabane Wine Bistro on Hollywood Road. Otherwise, grab a bottle from Monsieur Chatté. The store always has some good promotions going on, including a Côtes du Rhône for just $88.
Looking for more great eats?