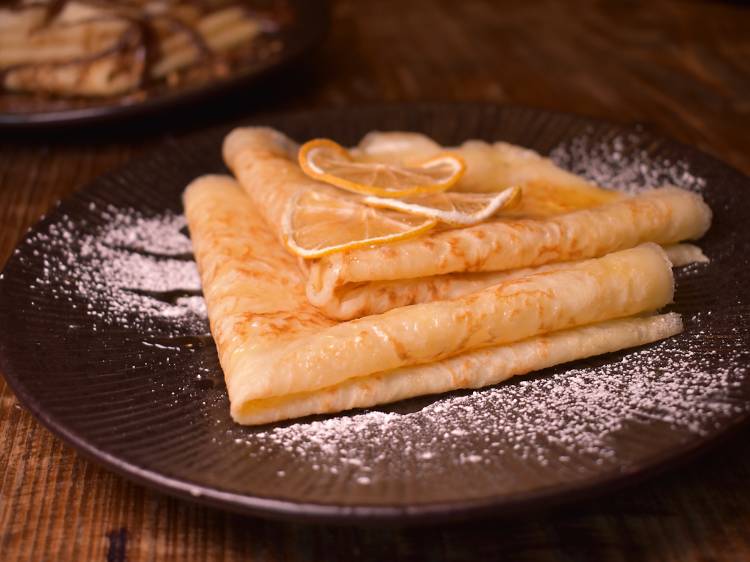 La Chandeleur aka crêpe day (Feb 2)
Food is pretty much sacred in France, so it's fitting that the French would observe a religious holiday by stuffing their faces. La Chandeleur, also known as Candlemas, commemorates the presentation of baby Jesus at the temple, 40 days after his birth. In pagan tradition, this day marks the end of winter. Whatever your religious beliefs, or lack thereof, you can still celebrate February 2 à la française by going crazy on the crêpes.
How to celebrate
Restaurant group French Creations is offering various crêpe-centric deals at its outlets from February 2-4. Pastis is offering cider and free-flow crêpes from 2pm-6pm for $280. If that's too much food, head to Metropolitain or Saint Germain and enjoy a bottle of cider and two crêpes for just $98.