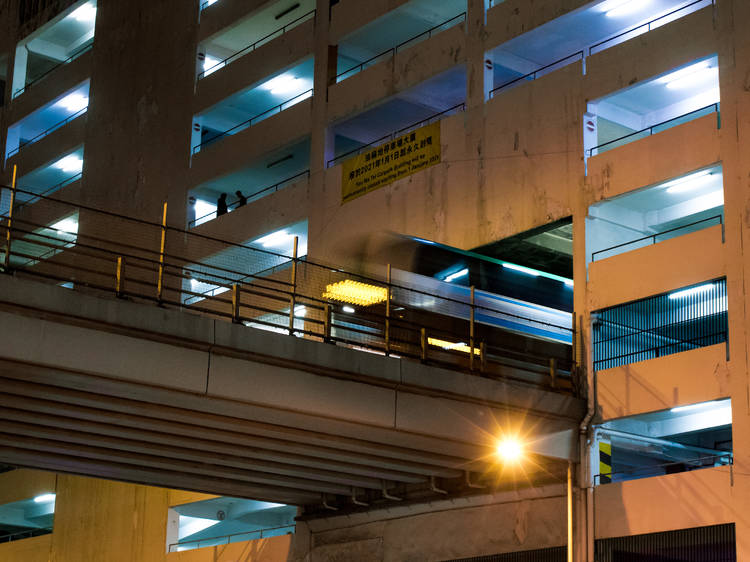 Photograph: Victoria Li | Yau Ma Tei Car Park
Yau Ma Tei Car Park
In 1977, Yau Ma Tei Car Park was revamped to make room for a second wing, a couple more floors – and an overpass. Gascoigne Road Flyover runs straight through the building's third and fourth floors, with public services and parking above and below. Since the building's closure, these functions are due to be scattered across the city; Yau Tsim Mong has lost a community centre and some precious parking space.
The car park's symbolism is as multi-level as the building itself: it embodies the severe, modernist design language of the many public buildings that cropped up in the 60s and 70s, as well as the city's architectural ethos of optimising space. Paris may be the city of love, but Hong Kong is the city that stuffed 846 parking spaces, several government offices, a public library, and an arterial bridge into half a block of Yau Ma Tei. This era of functionalist innovation helped make weird structures the norm in Hong Kong, giving the city its look of surreal futurism. Where else does road design seem like it's pulled from Space Mountain?
How to visit/view: This building is closed for public use as of January 1, but you can still see it –and the vast, cut-off cross-section of the overpass– from the sidewalk at 250 Shanghai St.