The best activities for kids in Melbourne
These Melbourne attractions will put big smiles on little faces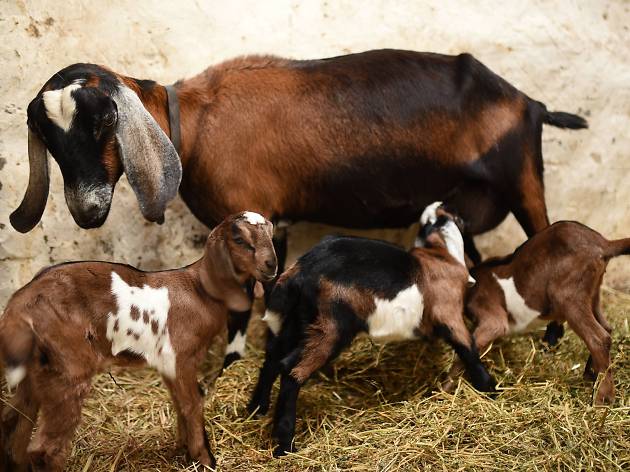 Melbourne's under 18s are well catered for. Across the city there are plenty of activities that will keep little Melburnians active, educated and having a blast. Head out to the 'burbs for fun parks or stay in the city and check out the great playgrounds and museums. Melbourne is even home to an inner-city farm complete with cuddly guinea pigs and kid-friendly goats (pun intended).
Once the under kids are thoroughly worn out, treat them with a spin through one of Melbourne's cutest toy shops or fuel up post-play at one of Melbourne's kid-friendly cafés.
Things to do with kids in Melbourne
On a budget? Try these activities
If you've exhausted all your faithful options, try these cheap ideas to keep the kids entertained in Melbourne.
Warm weather?
There's no shortage of extreme waterslides in and around Melbourne. From spiralling towers to rides that will make you weightless, here's our list of the best waterslides around.
Go for a bounce
Unless you're game to jump out of an airplane, hitting up an indoor trampoline park is probably as close as you'll ever get to flying. Take a leaf out of House of Pain's book and 'Jump Around' at these indoor trampoline parks across Melbourne.
Or how about a climb?
There is no shortage of rock climbing and bouldering gyms in Melbourne, and we've picked the best if you've in the mood for some vertical adventures.