The best activities for kids in Melbourne
Kids driving you nuts? Let them run wild at some of these kid-friendly places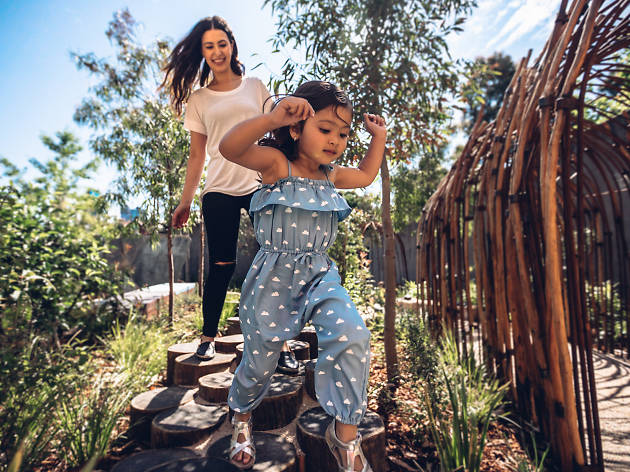 Melbourne is a great place to be a kid. From inner-city animal farms to giant hedge mazes and trampoline parks, rugrats have plenty of activities to fend off boredom (and keep their parents sane). We've scoped out the best activities Melbourne has to offer kids of all ages, and even a few that will keep the whole family entertained.
Once the under 18s are thoroughly worn out, treat them with a spin through one of Melbourne's cutest toy shops or fuel up post-play at one of Melbourne's kid-friendly cafés.
Recommended: Fun school holiday activities for summer, autumn, winter and spring.
Things to do with kids in Melbourne
Find school holiday activities
On a budget? Try these activities
If you've exhausted all your faithful options, try these cheap ideas to keep the kids entertained in Melbourne.
Warm weather?
There's no shortage of extreme waterslides in and around Melbourne. From spiralling towers to rides that will make you weightless, here's our list of the best waterslides around.
Go for a bounce
Unless you're game to jump out of an airplane, hitting up an indoor trampoline park is probably as close as you'll ever get to flying. Take a leaf out of House of Pain's book and 'Jump Around' at these indoor trampoline parks across Melbourne.
Or how about a climb?
There is no shortage of rock climbing and bouldering gyms in Melbourne, and we've picked the best if you've in the mood for some vertical adventures.