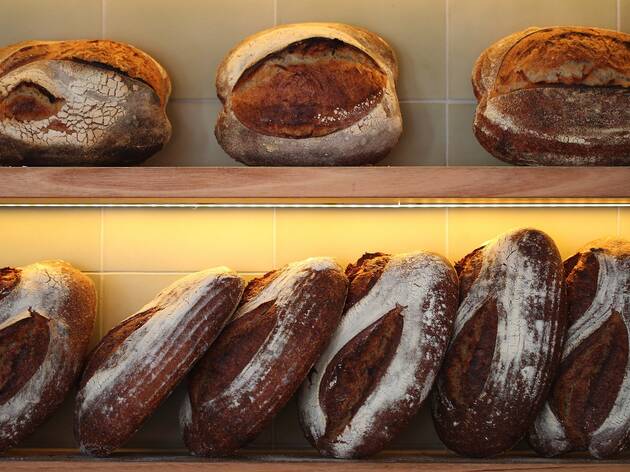 The best bakeries in Melbourne
Are you a sucker for a crusty baguette, a hunk of sourdough or a heavy, dark rye? This is our ultimate guide for bread lovers.
The humble loaf has had a bad rap over the last few years. Atkins warriors and keto worshippers have tarnished the good name of the baguette and even influenced people to eat their avocados without the support of a delicious piece of toasted sourdough. Sacrilege. For those who don't fear grains, we've compiled a list of our favourite bakeries around Melbourne. May we influence you to pick up an olive loaf, lay back with toastie, and even leave with a bag full of pastries.
Prefer your baked goods sweet? Check out our favourite patisseries. More of a savoury kind of person? Here are the best pies in Melbourne.
The best bakeries in Melbourne
Want more baked goods?
Melbourne is a doughnut-lover's paradise. Whether you dream of classic hot jammies, fresh rings glazed to perfection or playful, syringe-loaded beauties, the city's doughnut doyens deliver, and then some.
Best selling Time Out Offers