The best long lunches in Melbourne
The long lunch is an institution, a luxury, and just about as good as eating out can get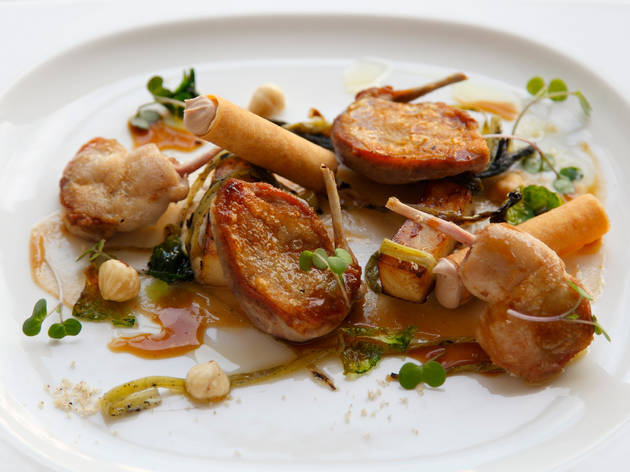 Revel in the long lunch. It's the kind of occasion where deals are made, life milestones are celebrated, and champagne is called for. The best spots in Melbourne hit all the right notes when it comes to lavishness (just enough) and quality of the lunch menu. Continue the celebration elsewhere at Melbourne's best wine bars and cap the night off at a whisky bar.
Long lunch spots in Melbourne
1
The tasting menu can be a many-hour affair of delicate textures and flavours, but such is the potential for good times within the powerhouse wine list and a menu offering a 1.1-kilo rib-eye steak.
Read more
2
Legendary 108-year-old Galatoire's Restaurant in New Orleans has an expression: 'doing the turn', aka, accepting that lunch will become dinner. And we'd turn on a dime at Ronnie Di Stasio's little Italian art-house.
Book now
Read more
4
It's the sandstone and wood treehouse restaurant pitched up a hill overlooking Apollo Bay, with a menu that nods towards Greece. Get out of town, eat lunch till it's dark and then sleep over in one of the cabins.
Read more
More of Melbourne's best meals
Here's to sandwiches, champagne and Sunday roasts. Lunch, we salute you and all of your delicious possibilities.
Read more