Restaurant of the Year: Time Out Food Awards 2018
Representing everything that's great about Melbourne dining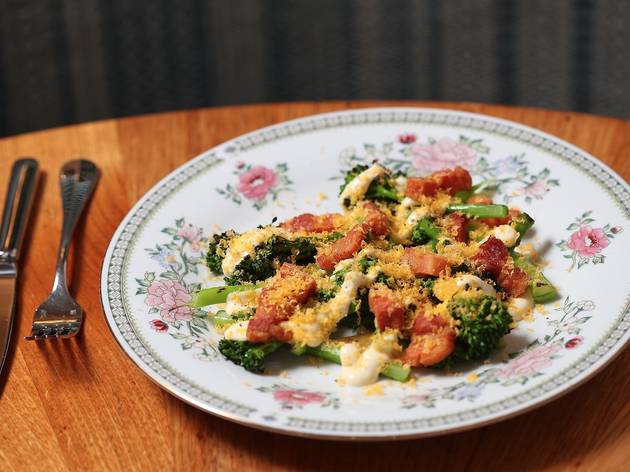 A chef, a sommelier and a maitre d' walk into a bar. Bada-bing. Time Out's 2018 Restaurant of the Year is no joke but the brilliant result of three of the industry's upcoming stars banding together to take the leap into the high-stakes world of restaurant ownership. JP Twomey (our 2018 Chef of the Year) and Andrew Joy, both graduates of the Andrew McConnell finishing school, along with sommelier Travis Howe (Coda and Tonka), have landed with an almighty splash at this corner of Faraday and Drummond streets, taking over the flatlining Carlton Wine Room and turning it into the hottest ticket in town.
If you thought you knew the Carlton Wine Room, think again. The taxidermied pigeons have flown the coop. The place has been nipped, tucked and beautified without losing its soul. The net effect of two owners working the floor is that keen advice on anything – food, wine, geopolitics – is never far away. In the kitchen, Twomey is making share-plate magic with food sticking to the 'handful of ingredients, uncomplicated but incredibly delicious' brief.
You'll be wanting the potato focaccia, the light, crisp riposte to stodge and the perfect carb vehicle for the lactic good times of stracciatella. You'll be wanting the grilled broccolini, tossed with crisp-fried smoked pork under cured, grated egg yolk and bedded in parmesan cream for an umami party. Double down on the whole flounder with a surfeit of garlic and butter cut through with pickled cabbage.
Put yourself in the kitchen's hands for $65 a head, safe in the knowledge it shall be good. Five levels of fun make CWR the waiters' equivalent of back- to-back Step classes. Think of them as you order off a wine list that caters to drinkers of all stripes, from skin-contact cult members to Old World traditionalists. Howe and Joy and their A-list team will see you get the poison you deserve. This is a victory seven years in the making for a trio who should be feeling mighty pleased with themselves. Bravo. Pass the focaccia.
See all the winners
The Time Out Food Awards lets us celebrate Melbourne's champions of the restaurant scene – and throw a party to remember. Here is all the winners from the hospitality scene's night of nights.