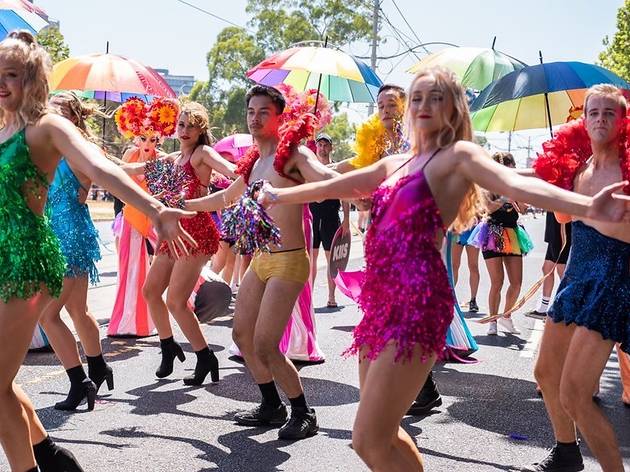 What to see at Midsumma Festival
Melbourne's annual queer festival continues to grow with a diverse and jam-packed line-up of arts, community events and parties
We used to jest about how appropriately named Midsumma Festival was, given it occurred in January. The joke is on us this year though, because Midsumma 2021 is happening smack bang in autumn, running April 19 to May 5.
While it'll still be the explosion of pride that we know and love, there will be a few changes to the program this year. Most notably, the Pride March has been altered significantly and there will sadly be no Midsumma Carnival. But there will be an extraordinary line-up of theatre, cabaret, comedy, visual arts and live music with enough fabulosity to put any pride event to shame.
Here are our picks of the essential events to this at Midsumma 2021.
Kick on afterwards
Here's our guide to the Melbourne's gay venues, our home ground where communities not only come together, but where the can relax and enjoy themselves.