Weekend getaways: the Grampians
The expansive national park to the northwest of Melbourne and its surrounding towns are a magnet for serious climbers and people looking to reconnect with the bush. Lace up your boots, strap on your backpack and prepare yourself for some nature therapy
Hike your way through the Grampians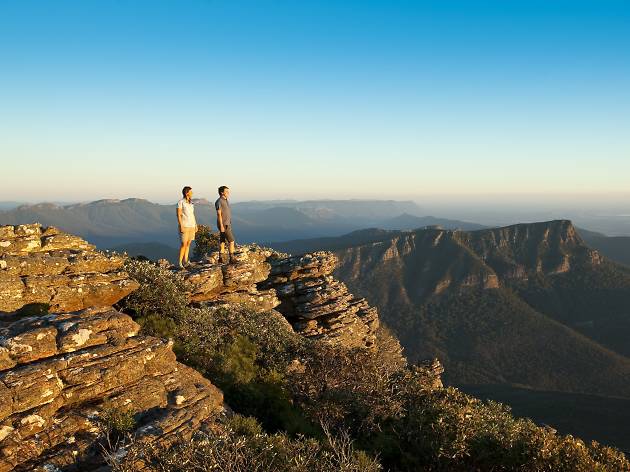 Photograph: Robert Blackburn
Listen closely, can you hear that? It's the sound when crowds and cars give way to bird songs, trickling waterfalls, the wind through trees and the crunching sound your boots make on the mountain trails of the Grampians National Park. Head off on the Pinnacle Walk early in the morning and take the hour-long walk up to a lookout, where you'll watch green peaks emerge through the mist. Ancient volcanic rocks flank your path, and longer trails offer a challenge to more experienced climbers.
Photography enthusiasts will want to bring a camera to Mt Arapiles; a jagged slice of quartz and sandstone rising 230 metres over the sprawling Wimmera Plain. It's a step track to the summit, and keep your eyes out for kangaroos, lizards, peregrine falcons and other creatures.
These mountain areas are central to the creation stories of many of the region's Indigenous communities, who have been living here for thousands of years. Head to
Brambuck: the National Park and Cultural Centre
and encounter Aboriginal art and artefacts. There's even the option to join a tour to visit ancient rock art sites across the region traditionally known as Gariwerd.
You haven't properly visited the Grampians without eating at The Royal Mail Hotel; a fine dining institution where produce comes from the organic kitchen garden, and lamb and beef come from the property's own farm.
Local produce is also celebrated at Harvest Hall's Gap, where café classics like ricotta pancakes, smashed avocado and eggs and bacon are all made with food from the region.
Photograph: Robert Blackburn
Here with your significant other? Go the full romantic getaway and book a self-contained villa at Blaze Rock Retreat, where the bed is literally one metre from a large claw-footed bath and kangaroos hop across the expansive grounds outside your window. Just eight minutes from Hall's Gap, it's the perfect base for your hiking adventures.
For a truly restorative experience, head to
Griffins Hill Retreat;
a yoga retreat that doesn't skimp on luxury accommodation or tasty organic vegetarian meals.
Want more adventures?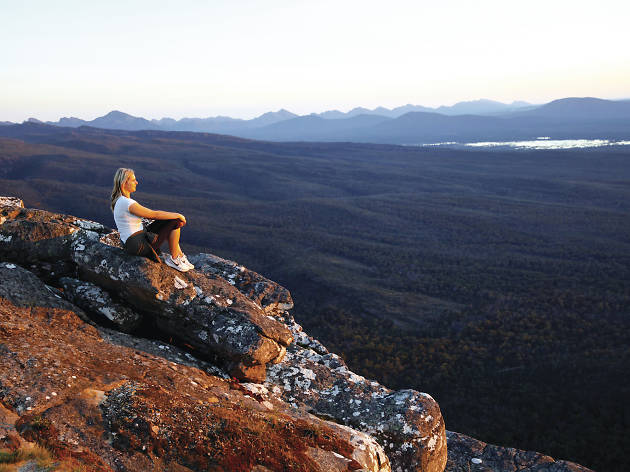 As much as we love all things Melbourne, even we occasionally need a break from the big city. Here's all the inspiration you need to plan your next weekend escape.