Chelsea, NYC: The ultimate guide to Chelsea
Our guide to Chelsea, NYC includes the best places to eat, drink, shop and things to do in the neighborhood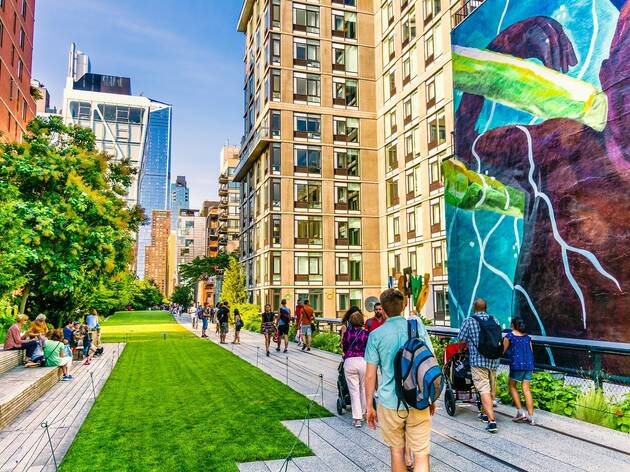 What's the deal with Chelsea?
For more than 130 years, Chelsea has been New York City's arts district attracting culture hounds from all over the globe. It started with the opening of the famous Chelsea Hotel that was meant to bridge class divisions and to "value the arts" and is now home to hundreds of art galleries that showcase the most iconic and innovative works in the world.
The neighborhood, which is bound by Sixth Avenue to the east and the Hudson River to the west and about 20 blocks from about West 14th to 34th streets, has only recently become a renowned cultural hub. It started as a Native American trading post, then it became an industrial hub with the Hudson River Railroad, and with the eventual abandonment of warehouses and lumberyards, it became a hotspot for punk music and art and would welcome the LGBTQ community, too. In recent years, its seen major architectural development and an influx of some of NYC's coolest cultural venues and restaurants.
From great speakeasy bars and dives to flea markets and worthwhile gay bars, there's something for everyone, not just art fans. The completion of the High Line and the addition of Little Island have brought verdant, elevated promenades with great views of the neighborhood—a mix of industrial landmarks and gleaming new structures—which are just a few minutes' walk from the eateries and shops of the beloved Chelsea Market.
If you only do one thing
Walk the High Line (because if you haven't had you really been to Chelsea?) and stop at the Chelsea Flea Market (open weekends) to peruse its knick-knacks and snag some good deals on vintage duds.
Go off the beaten track
Dare to get high at the Trapeze School at Hudson River Park, check out Artechouse's trippy digital art show underneath Chelsea Market or get drinks at Coby Club under Elmo.
On a sunny day
Go visit the brand new Little Island where you can grab a coffee and walk its gently sloping hills and ride a CitiBike through Hudson River Park and stop at Pier 52 to see the permanent water-bound art installation called "Day's End."
On a rainy day
Catch a show at the new City Winery at Pier 57, eat your way through Chelsea Market, shop the Housing Works Thrift Store and grab drinks at Porchlight.
Get cultured
Head to the Whitney or Rubin Museums or if you want to avoid the museums, see a show at The Shed at Hudson Yards or to some of Chelsea's best art galleries like the newly reopened Dia Chelsea or the popular David Zwirner gallery.
Chill out
Check out the Starbucks Reserve Roastery which has a 60-foot bar on the mezzanine, where bartenders serve cocktails made with coffee and tea or grab drinks at Boxers NYC or Gallow Green, the rooftop bar of The McKittrick Hotel.
Nearest subway stations
Take the 1, E or F train to the 23rd Street stop and walk to Ninth Avenue.
What else is nearby?
Hell's Kitchen is to the north and Greenwich Village is to the south—both neighborhoods have some of NYC's best restaurants and ample fun things to do.
Map of Chelsea, NYC:
RECOMMENDED: Full guide to Manhattan, NY
Things to do in Chelsea, New York
More on Chelsea, New York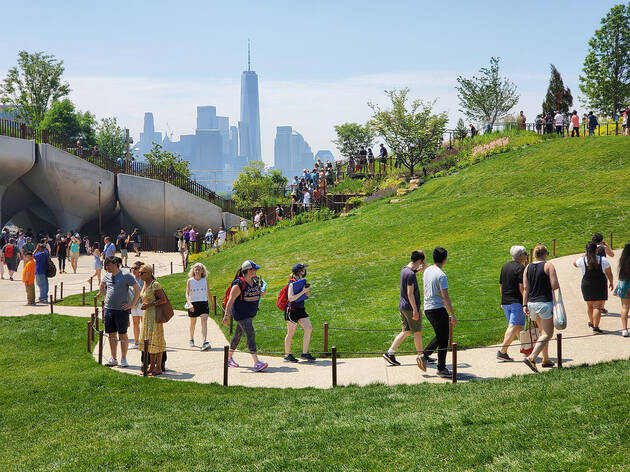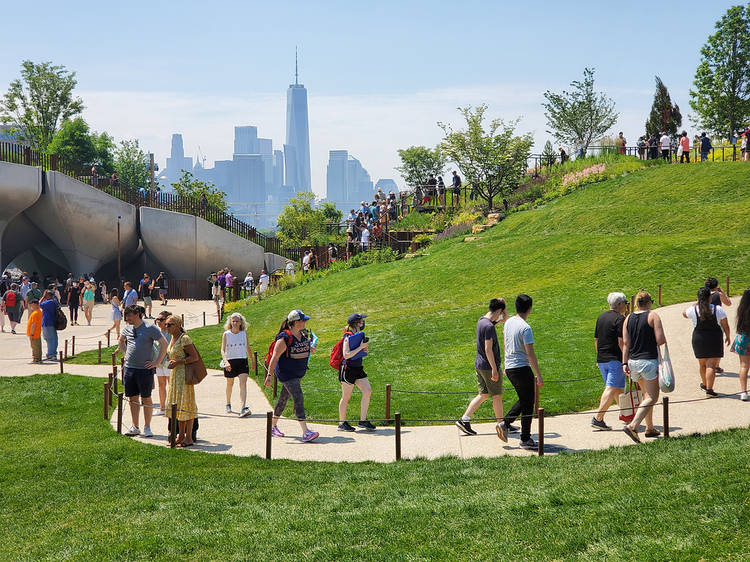 From gorging on insanely delicious mac-and-cheese to lounging outdoors atop New York's only elevated park.