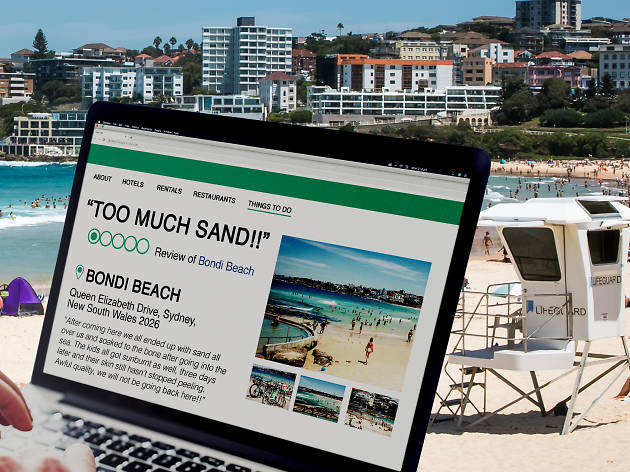 The 15 harshest Tripadvisor reviews of Sydney
The people have spoken, but should they?
The most vicious critics aren't those employed to review a thing, they're the visitors and users of those things. Tripadvisor is a site where these thing-users can vent the built up, grump steam from their spleens and boy do they do it with gusto. We trawled the reviews of Sydney attractions, landmarks, beaches, and events that many visitors felt earned a one star Tripadvisor "terrible" rating and found some absolute corkers. Lucky we still love you, Sydney, these people... don't so much.
Read these then take a trip down memory lane with the 21 things we miss in Sydney. Refresh your love for our city by ticking off the 50 things to do in Sydney at least once in your life.
Maybe the reviewers could try one of these
Just because they're popular doesn't make them tacky... These tried-and-tested tourist attractions around Sydney range from thrill seeking adventures to scenic tours of our city's peaceful gardens and parks.