The best cheap steaks in Sydney
Get a protein hit that won't break the bank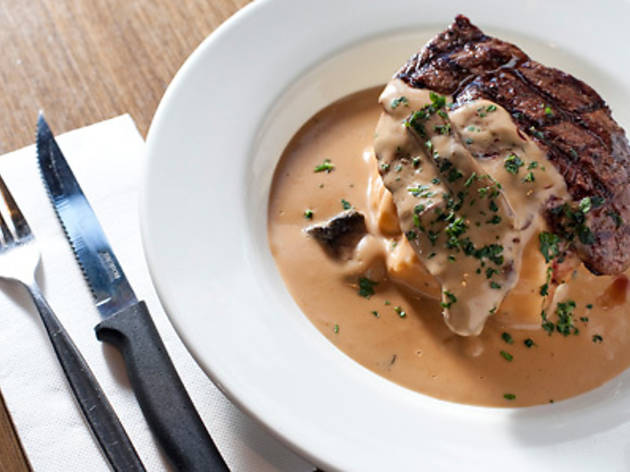 There's no tastier way to replenish your iron stores than with a juicy steak, and no cheaper way than with these steaks for $15 or less.
$10 or less
On Wednesdays you can get yourself an Australian black angus rump, chips, salad leaves with red wine, gravy, peppercorn or mushroom sauce for $9.90.
Read more
Everyday you can get a 300g porterhouse steak 300g served with mash or chips and choice of pepper, bearnaise, creamy mushroom, red wine jus or napoli and fresh parmesan.
Read more
This sticky-floored Surry Hills favourite do a $10 steak on Monday nights.
Read more