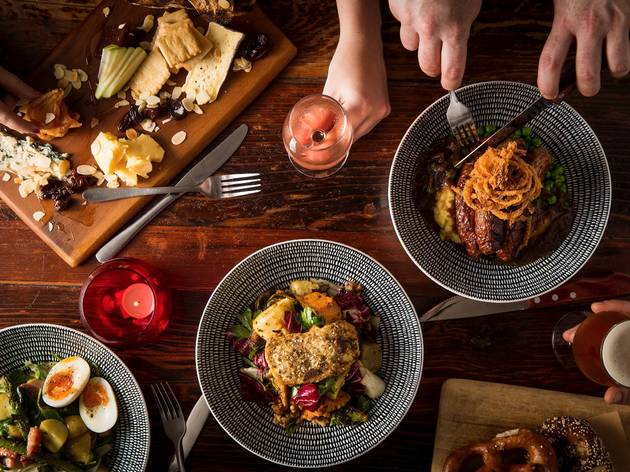 1/10
Photograph: Anna Kucera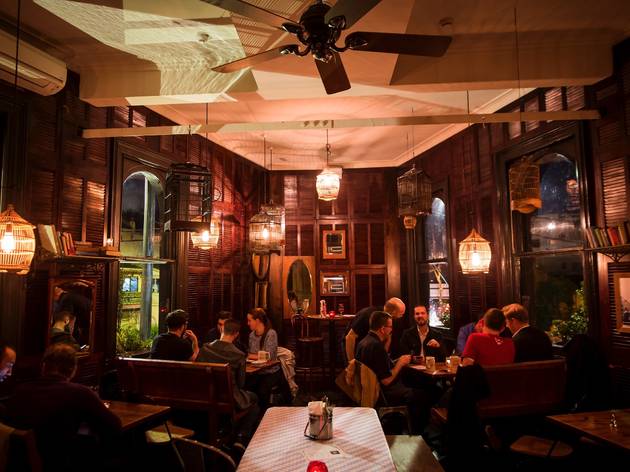 2/10
Photograph: Anna Kucera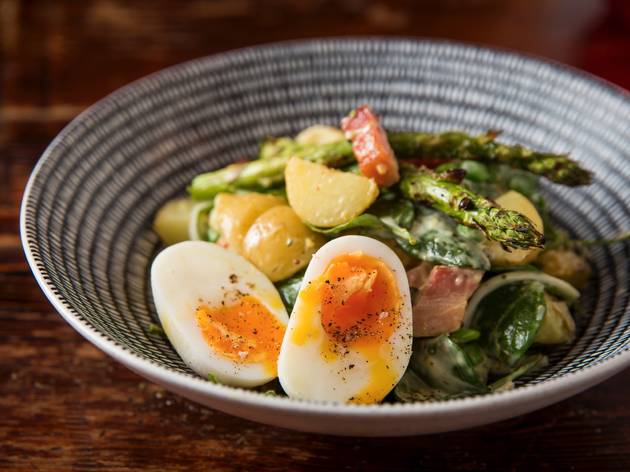 3/10
Photograph: Anna Kucera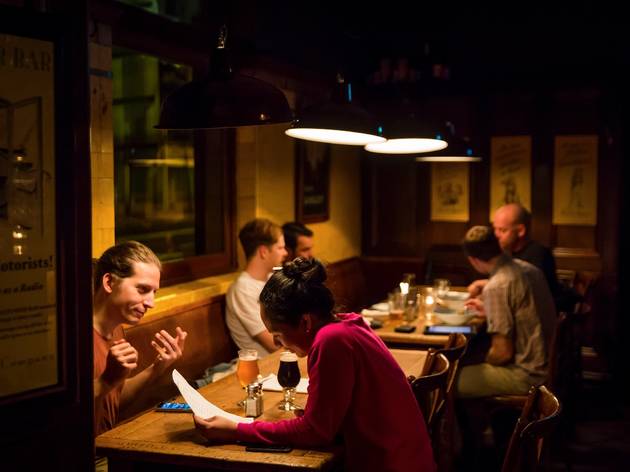 4/10
Photograph: Anna Kucera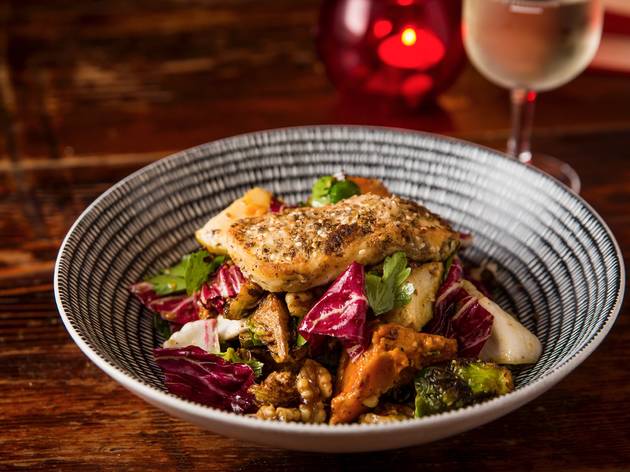 5/10
Photograph: Anna Kucera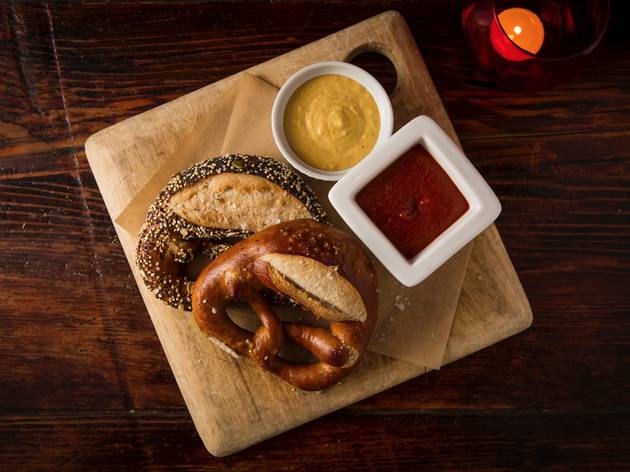 6/10
Photograph: Anna Kucera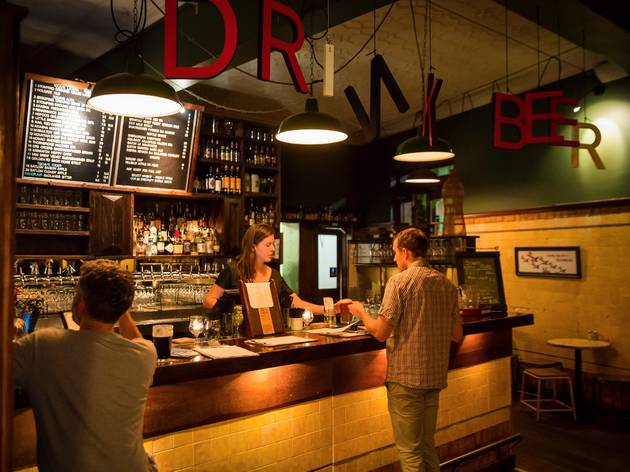 7/10
Photograph: Anna Kucera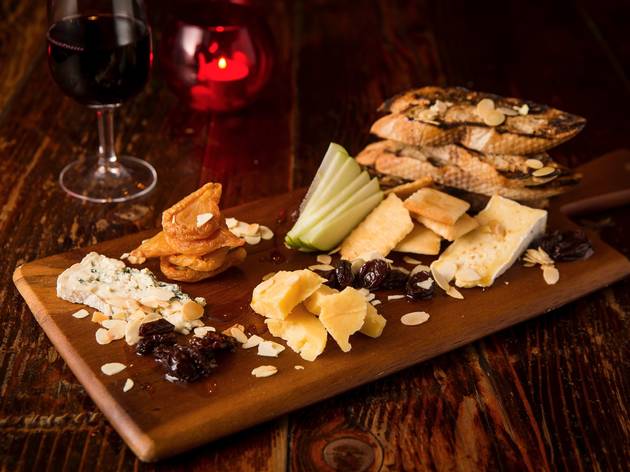 8/10
Photograph: Anna Kucera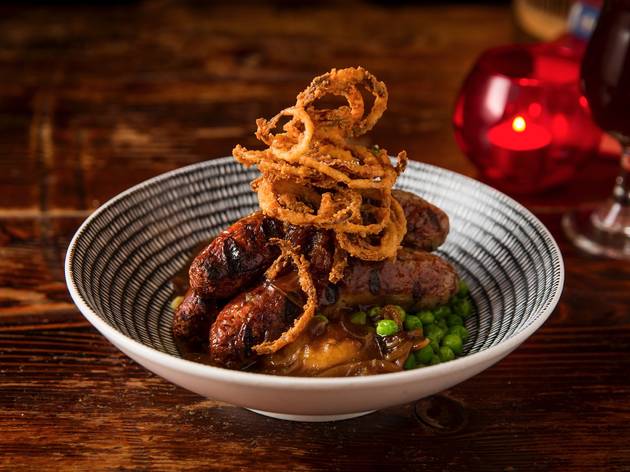 9/10
Photograph: Anna Kucera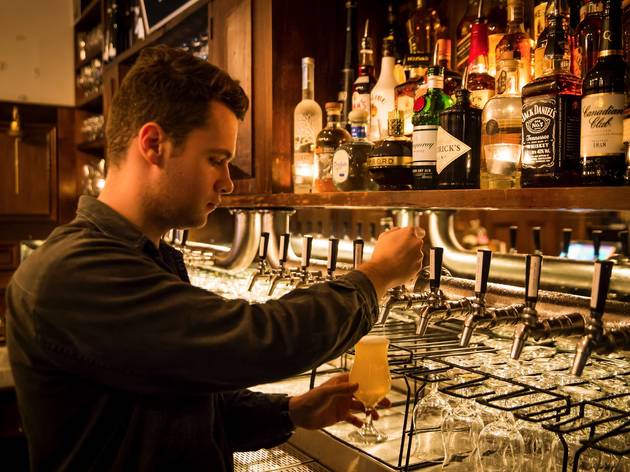 10/10
Photograph: Anna Kucera
Craft beer and a crowd-pleasing new menu keep packing 'em in at this beloved local
The timber floors of the Local Taphouse have been worn smooth by the continuous foot traffic of the parched and the curious over the last five years. The number of licensed establishments spruiking local, boutique and limited-run brews continues to rise, but this corner hotel in Darlinghurst is an old hand at the craft beer game.
The gleaming bank of 20 taps behind the ground floor bar still promises some of the frothiest fun to be had in Sydney; a tasting paddle is both an education and a damn good way to spend $17.50 and an hour or two of your time. We could taunt you with descriptions of the gentle caress of nutmeg and cinnamon in the spiced harvest ale from Bridgeport, or suggest that if the last thing you tasted as you left this mortal coil was the fruity, bitter blast from Fuller's Wild River American pale ale, you'd die happy. But it's likely those brews will rarely, if ever be seen on the taphouse line-up again.
What we can do is promise that on your visit the breadth of brews on offer will cater to novices and the knowledgeable alike. There will be malty pints to warm the cockles of your heart and double hopped brews that'll take your bitter receptors to great new heights and half the fun is not knowing what to expect each time you visit. In fact, come often enough and you might get your name on a brass plaque on the bar – every regular's secret dream.

The Local has always been a good shout for a pub meal, but now that chef Brett Stafford is shaking the pans in the kitchen here the menu has gone deep with the shareable stuff: half a Southern-style chicken, drawn and quartered and buttermilk fried; two fat housebaked pretzels with Stomping Ground cheese dip and hot sauce. You can match your beer paddle with a Taphouse Snack Paddle, giving you deep-fried potato skins, sriracha popcorn, homemade jerky, smoked paprika pepitas and cider- and maple-roasted nuts.
Beyond the salty drinking accompaniments you're looking at a ploughman's bangers and mash with juicy handmade Cumberland sausages, cheddar mash, beetroot relish and haystack onions on top. A spiced apple salad is a foil to all the rich meat and salty carbs, balancing bitter radicchio, the sweetness of apple and pumpkin, the freshness of mint and parsley and the crunch of walnuts and crisp fried Brussels sprouts.
Not that you need another reason to love this craft beer castle, but an open-air rooftop for summer night shenanigans, beer tastings and trivia on Mondays don't tarnish the friendship either.

This Inner East beer barn has led the charge for half a decade, and its love of craft shows no signs of flagging. The Local isn't your local? You now have a compelling reason to move.
Venue name:
The Local Taphouse
Contact:
Address:
122 Flinders St
Darlinghurst
2010

Opening hours:
Mon-Wed noon-midnight; Thu-Sat noon-1am; Sun noon-11pm