When it comes to illustrious Sydney locals, there ain't nobody quite like Benjamin Law. He counts Instagram funny queen Celeste Barber as his ride or die, has interviewed Jennifer Coolidge AND Mike White on stage in Sydney, has written multiple books and a Netflix show, and is basically an all-round literary legend. He's an author, co-host of the ABC's Stop Everything national pop culture podcast, Good Weekend columnist and, most recently, Australian Survivor contestant. We've talked to him before about all things writing and his favourite pick of indoor pursuits. This time, he filled us in on his Survivor experience, how it helped him realise he's actually an outdoorsy type, and all his favourite Sydney spots (indoors and out).
Tell us about your Survivor experience – was it more challenging than you expected?
I think some things were harder than I expected and some things were easier. I thought I'd have a huge problem with not being clean the entire time. But [while you're there] you just feel like, actually I'm an animal. I know I kind of smell. I know I haven't brushed my teeth for a while. But you use the kind of headband neck band thing to brush your teeth with saltwater. That all didn't bother me as much as I thought it would.
I also thought I'd be really bad at the physical challenges because I'm not an athlete. It feels like half of the cast are either pro surfers or ex-AFL players. And I wasn't the best at the physical challenges, but I actually kept up. But what I thought I would excel at – the strategy side of things – I really struggled with. I didn't know until I watched the TV show that there was a target on my back from day four, basically. I only lasted 22 days; I wish I could have gone further, but I watch it back and I'm like, 'Oh my gosh, it's a miracle I lasted that long'. Considering how intense people were to get rid of me from a really early stage. That was the more challenging thing that I didn't expect, the psychological side of things.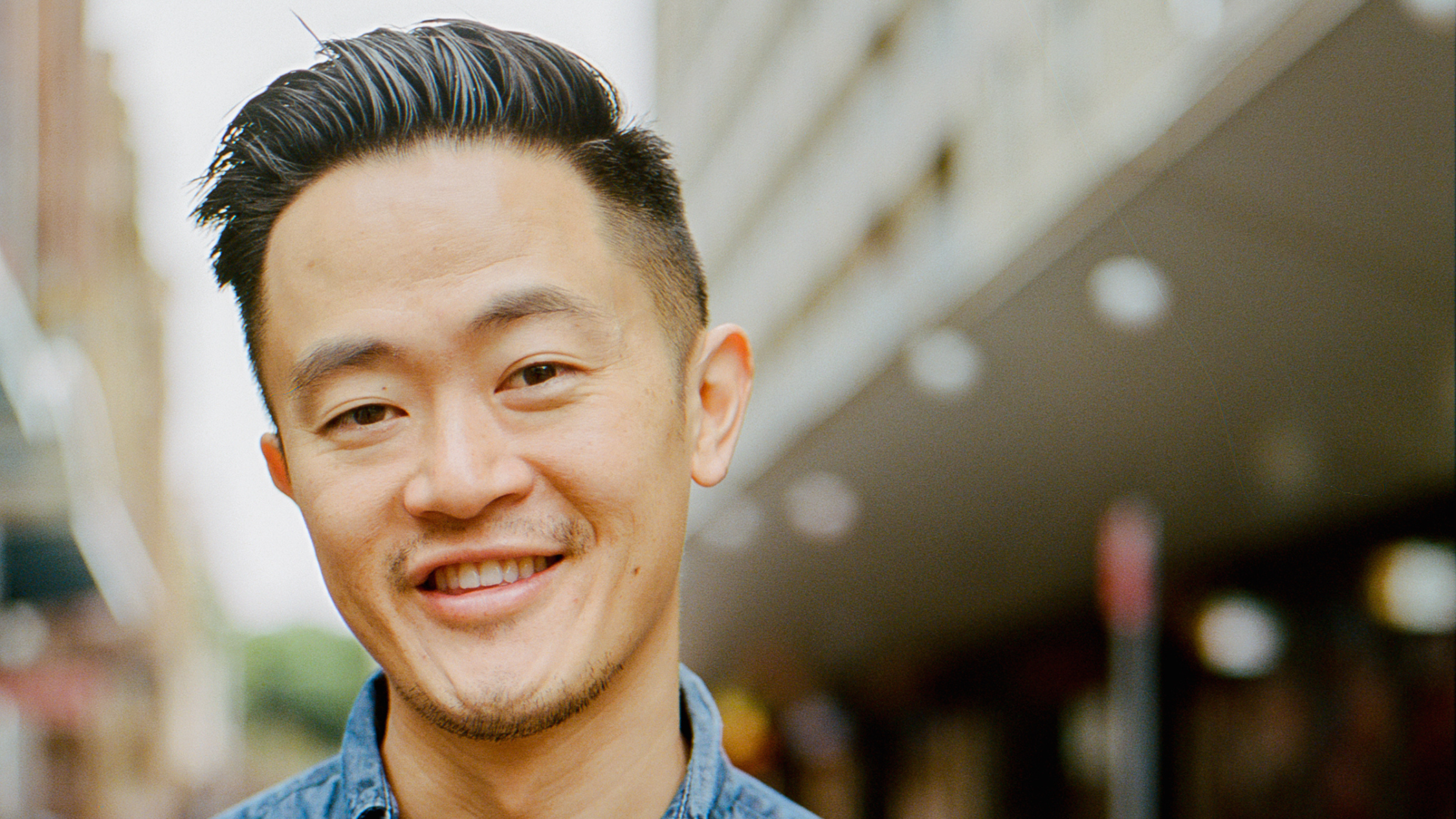 What was your favourite thing about the experience?
I think the knowledge that I can do that. I'm an inner-city homosexual with an Arts degree who works in the creative industries; it's literally not my natural habitat to be in the great outdoors, exposed to the elements 24 hours a day. Doing physical challenges like that shouldn't be my vibe, but it kind of was.
Knowing that I have that within me, I've kind of reformed my relationship with nature as a result, and I love that.
Speaking of nature, we're now into spring and it's warming up – where are your favourite outdoor spots in Sydney?
Anywhere I can immerse my body in the water. So I know Bondi Icebergs is an Instagram cliche, but it's so popular for a reason. It's like a spiritual home. I think of Wiley's Baths, Clovelly, Gordon's Bay, Red Leaf – anywhere I can put my body into the water is a really happy place for me. The cliche is you never regret a swim – I really agree with that. Take me to the water. To soak, and to read. But I also love the day trips out of Sydney as well. My friends and I are about to go hiking through the Karloo Pools. It's such an incredible walk – you get sweaty and your muscles throb enough that the swim at the other side in the natural swimming pool feels like a well-earned reward. I can't wait.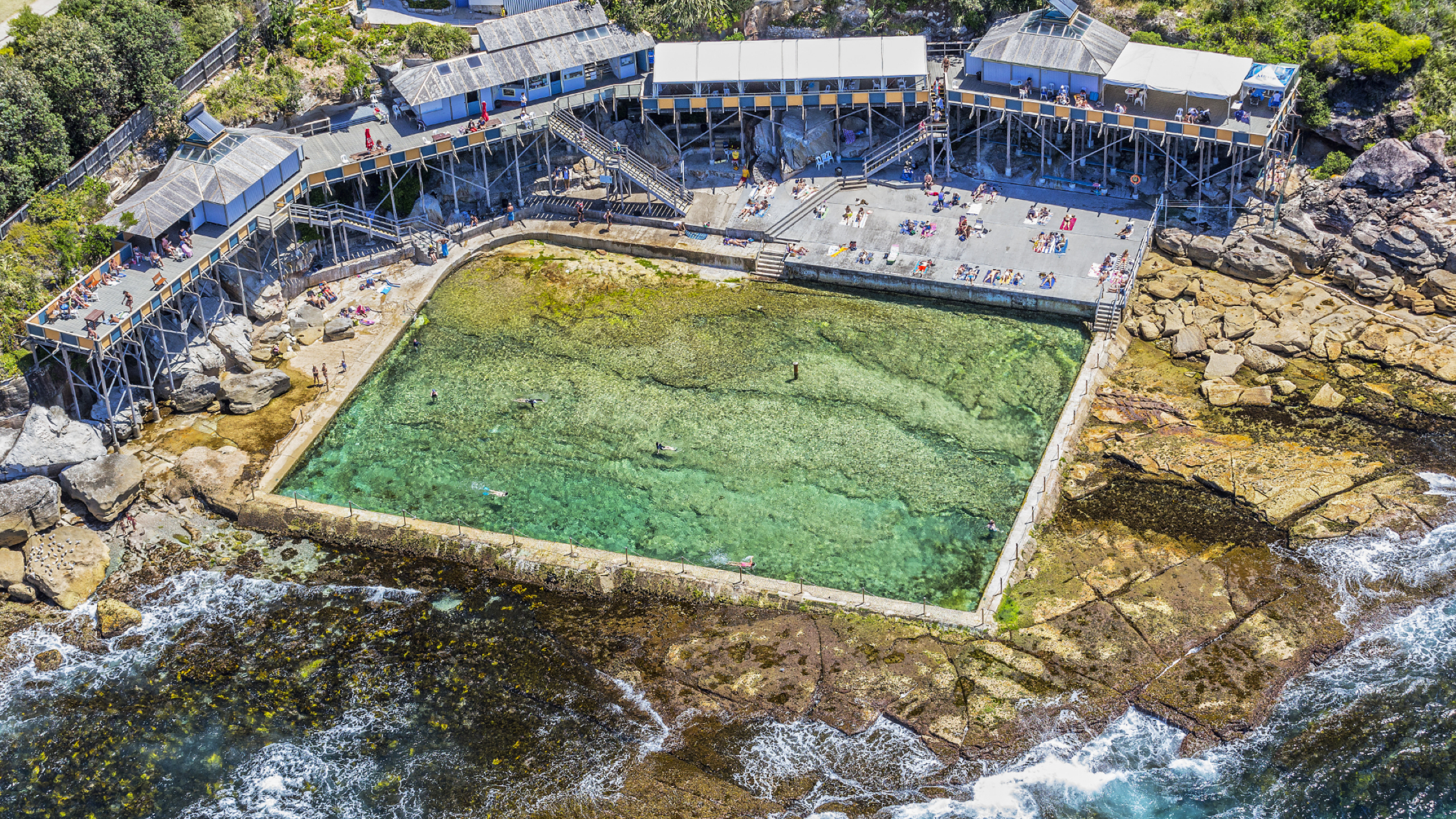 And what other places in Sydney have deep significance for you?
I live relatively close to Chinatown. I grew up on the Sunshine Coast in Queensland, and we'd go to Brisbane's Chinatown, to get groceries and stuff like that, and that was always fun. But there's something about Sydney's Chinatown, in that it actually has deep historical significance to Chinese – and specifically Cantonese and Hockien and Hakka Chinese Australians – that I find really special. The fact that it's still such a bustling side of the Asian-Australian community and has that historical significance. The fact that so much of the first, proper, in-depth Chinese-Australian trading was done there. It's where I like to eat, hang out with friends, have hotpot, yum cha. So I love that.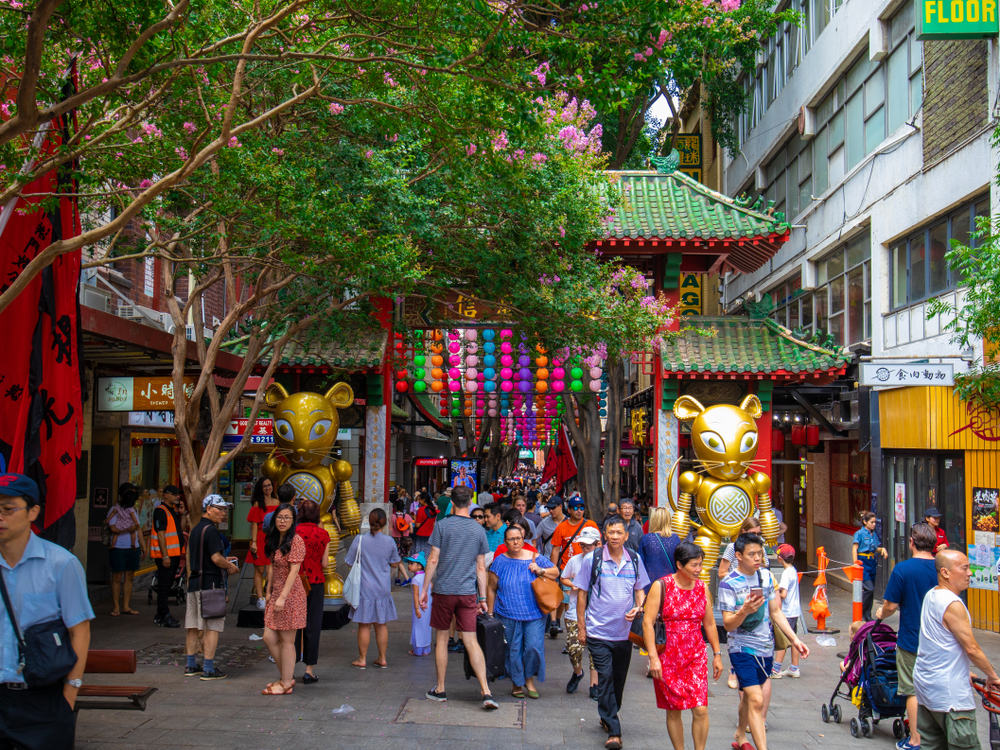 If time, space and money were no object, what would your dream day in Sydney look like?
The best day in Sydney would be family, friends, partner – any, or all of those combinations. It would start with sleeping in [laughs]. It would be brunch at either Boon Cafe in Haymarket, which has beautiful Thai food that is like no other Thai restaurant in Sydney, or the world. Or yum cha somewhere like the Eight in Chinatown, which is bustling and fantastic. Yum cha is always great for brunch, and Sydney does it really well – I reckon Sydney has the best yum cha in the world, actually. And then, go for a swim. Bondi Icebergs, a sauna at Bondi Icebergs, cocktails at Bondi Icebergs.
Go to an art gallery in the afternoon, maybe catch a ferry out for a walk in nature. And then spend the evening watching a show either at Griffin, Belvoir or the Sydney Theatre Company. I'm a real big theatre nerd, and the theatre companies in Sydney are just some of the best theatre makers in the world. I'm kind of a theatre rat, so I live in those places. And then, crashing into bed and not having to do a thing the next day except just go to a beach and be hungover, and wretched, and rot. Happily rotting for the rest of the day.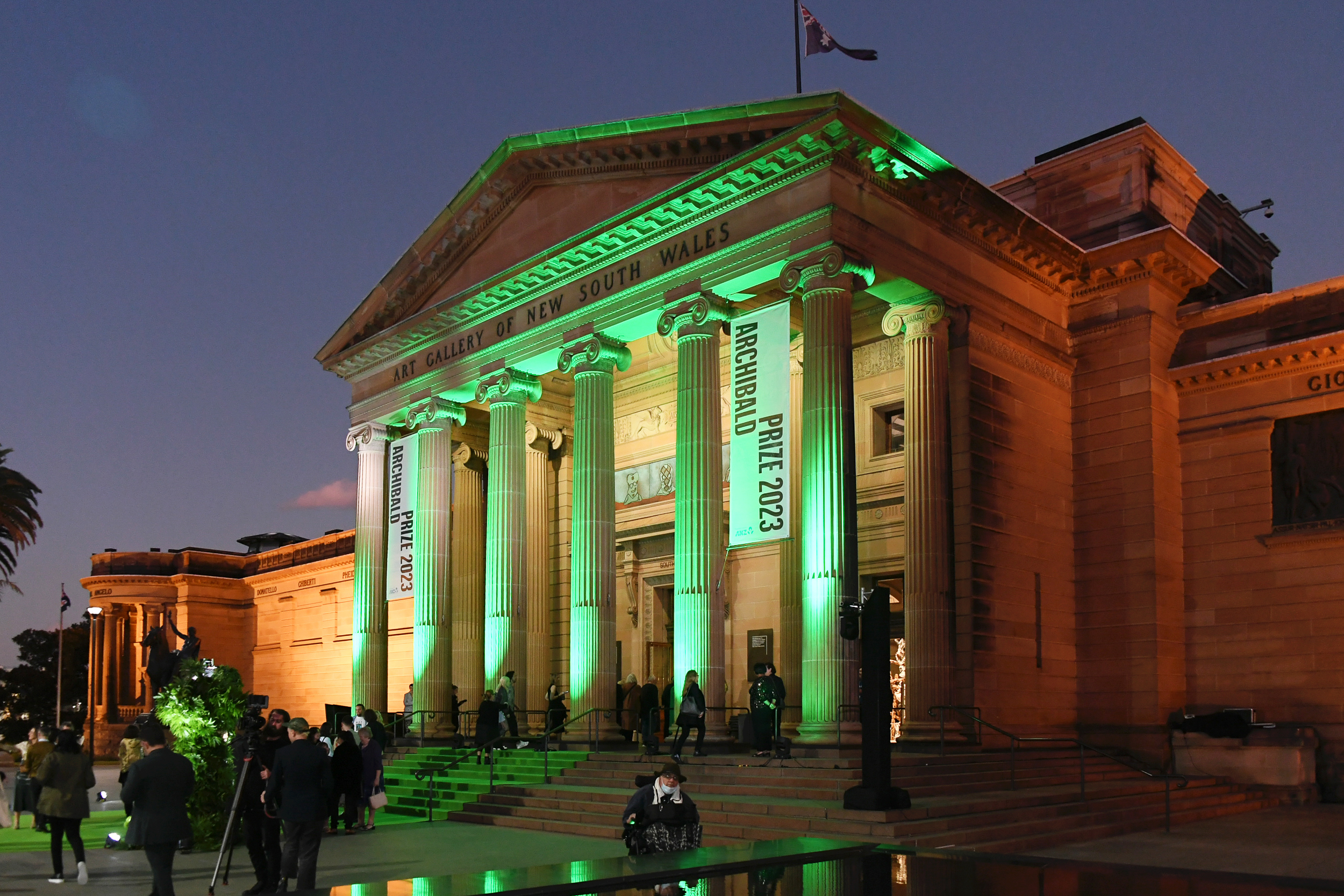 Some rapid-fire Sydney questions…
Favourite weeknight restaurant: Boon Cafe, in Haymarket. It's a beloved spot.
Special occasion spot: The Art Gallery of NSW on a Wednesday night for their up-late-program, just because it's in the middle of the week, not many people know about it, and it's a great date spot.
All-time-favourite Sydney meal: The crab-fried-rice at Chatswood at a restaurant called Mumma Mulan, which is covered in fish roe and is delicious.
Go-to weekend café: X23 in Chippendale, which is a Japanese-fusion café.
Best beach: Probably Wylie's Baths with a novel in hand, when the tide comes up and soaks you and the book you're reading.
Favourite secret spot: The Tarpeian Precinct Lawn in the Royal Botanic Gardens, where there's a sculpture called Bara by an Aboriginal artist called Judy Watson. It has a beautiful outlook of the Opera House and the Harbour Bridge, the sculpture itself is beautiful. It's a great place to lay down, have a picnic, read a book in the sun. The most stunning, uninterrupted, non-touristy view of Circular Quay.
Favourite gallery: White Rabbit Gallery.
Best date spot: Golden Age in Surry Hills downstairs for cocktails, or Hand-Picked Wines in Chippendale, because you can actually hear each other talk.
Your favourite theatre: Belvoir.
The best library: Darling Square Library – not only is it a great library, but it is an architectural marvel, and the only library with a food court downstairs.
The best bookshop: Better Read Than Dead, Newtown.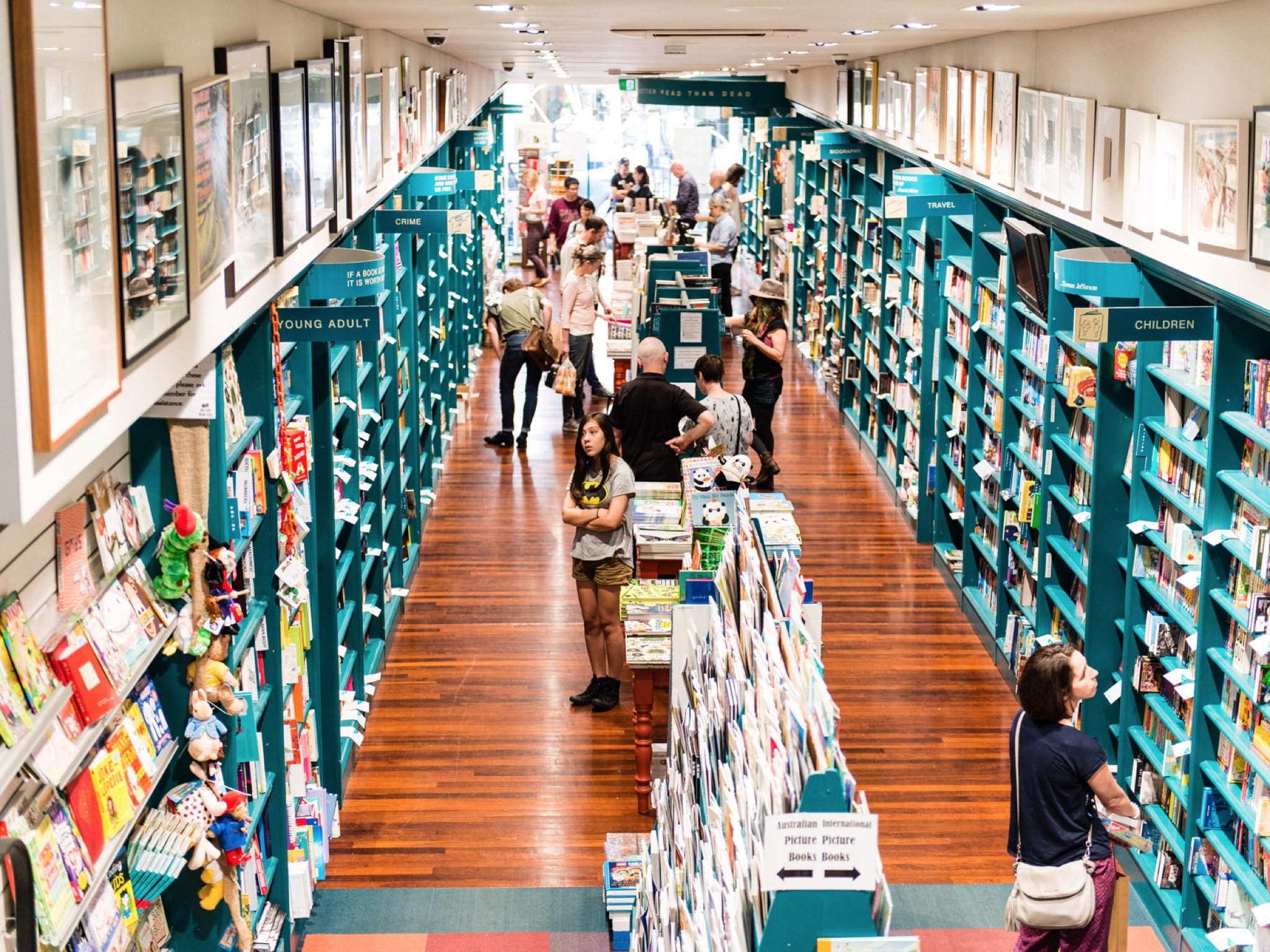 Want more? Read our other chat with Ben Law.
These stories are also popping off:
Australia's best wines for 2023 have just been announced – and half of them are under $40
You can now get direct flights from Sydney to this island paradise for the first time in 30 years
Want to know how to take cool photos of the moon? Here are top tips from a pro