November events in Sydney
See out spring with a host of community festivals, markets and arts exhibitions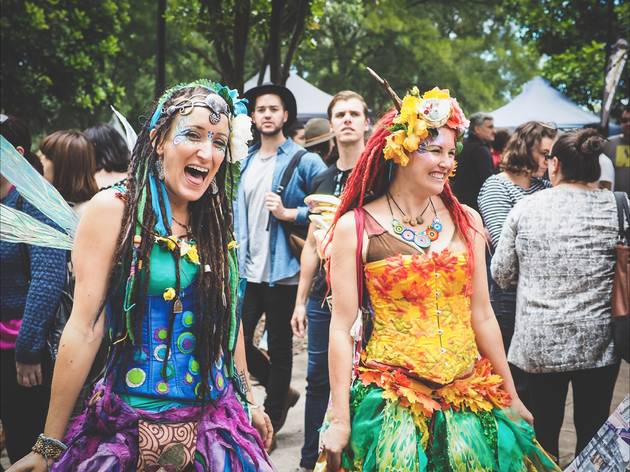 November's biggest events
1
On the third Sunday of every month, Marrickville's Portuguese Community Club transforms into a haven of 100 per cent plant-based eats and treats that run the gamut from smoky mock meats to coconut milkshakes. Many of the big names in Sydney's vegan scene, including Soul Burger, Suzy Spoon's Vegetarian Butcher, Nalini's and the Cruelty Free Shop are on board. This means that hopefully we'll be seeing dishes like Soul Burger's legendary barbecue pulled jackfruit burgers and Nalini's masala wrap on the line-up.
Coming up next month...
It's the month of Christmas and New Year's Eve parties, and kids are on school holidays, but it's also the first month of summer and that means outdoor cinemas are back, music festivals fill up every weekend, and yachts race in Sydney Harbour on Boxing Day. It's also perfect weather to check out Sydney's best rooftop bars, where to dine al fresco and Sydney's best beaches.