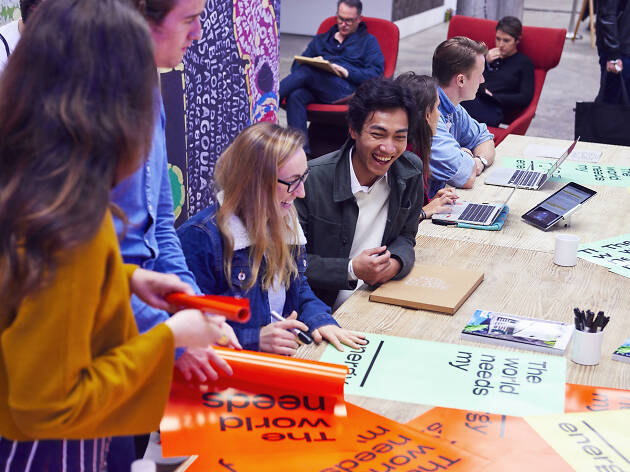 The best events at Vivid Ideas
See our critics' picks for this winter's talks and ideas program
The brainy sibling in the Vivid Sydney family, Vivid Ideas, includes headline speakers in the Game Changers Series and smaller, niche festivals and conferences. These talks, Q&As, workshops and panel discussions will get your noggin working in overdrive investigating the stories behind creative success, the future of technology, current political challenges and the hurdles of professional development.
Once you've scoured our Vivid Ideas highlights, check out our list of the 11 best Vivid Light artworks. They come with glowing recommendations.
RECOMMENDED: The best gigs and parties at Vivid.
Stay somewhere hip while you're here
Boutique hotels offer a delicate balance between luxury interiors and intimate (and often innovative) spaces. These are the best boutique hotels Sydney has to offer, found in the central business district and as far out to the city's beach suburbs.
Best selling Time Out Offers