Health and wellness features
Focus your New Year resolutions to your overall health which includes your physical, mental, emotional, and social well-being.
From home workouts, healthy meals and drinks, and various self-care ideas, here's your ultimate guide to help you keep up with your wellness goals.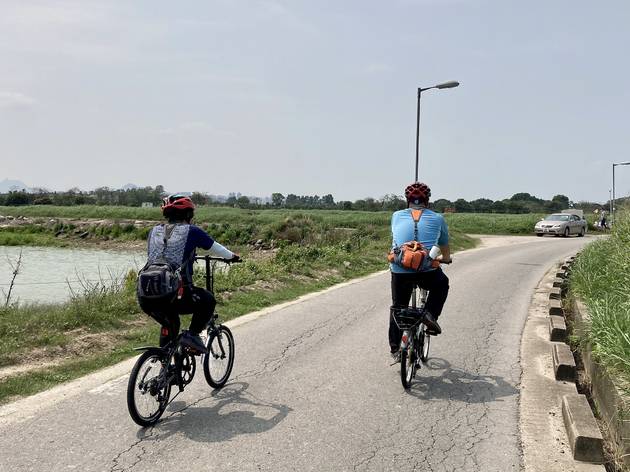 Cycling route: Tuen Ma Line
The 60km New Territories cycling track, dubbed the 'Super Bike Track', connects Tuen Mun and Ma On Shan and is considered the cycling version of the longest railway line in Hong Kong (Tuen Ma Line) that links the east and west of Hong Kong. The middle section of this route, the 'Sheung Shui-Yuen Long Section', was completed in 2020 and has since attracted many cyclists and two-wheel fanatics. This section passes through Yuen Long City Centre, Nam Sang Wai, Kam Tin River, San Tin, Kwu Tung, Ho Sheung Heung, and Sheung Shui. While some have criticised the inadequacies and design of the cycling track, there is still much to enjoy. From the ecological beauty of its surroundings to the places you pass on the route – bird-watching spots, century-old monuments, restaurants and shops – keep reading for our cycling route with all the stops to enjoy along the way. Written by Luke. Translated by Fontaine Cheng. RECOMMENDED: Check out other great cycling routes in Hong Kong, and some of the best biking spots in the city that are sure to get you a lotta love on the 'gram.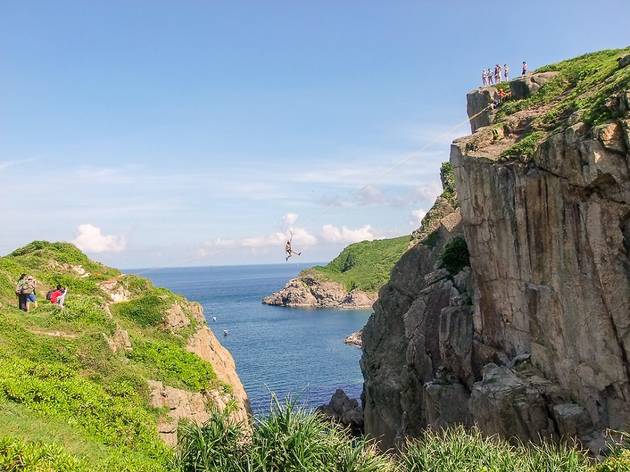 Extreme sports in Hong Kong for thrill seekers
The weather is getting warmer, which means air con units citywide will be perpetually turned on indoors, T-shirts will reign supreme, and most of all, Hongkongers will be scrambling to get outdoors. While Hong Kong definitely has picturesque beaches, stunning mountains and epic hiking trails, there is also a selection of extreme outdoor activities that might not come to mind immediately. While we will always have a soft spot for Dragon's Back and the white sands of Sai Kung, these activities will bring your adrenaline level to another level. By Yu An Su and Tatum Ancheta RECOMMENDED: Extreme sports or extreme scenery? Check out our list of epic waterfalls in Hong Kong.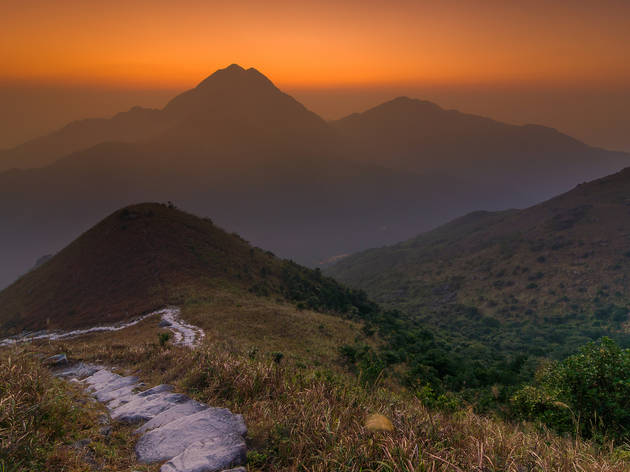 The best Hong Kong hiking trails
Hong Kong is known for many things; its rich cultural heritage, dynamic culinary scene, architectural mix of old and new, and of course, that iconic skyline. But that's not all, as our concrete jungle is also wrapped in lush verdant hills with magnificent islands and dramatic rock formations surrounding us, and the best way to take in the city in all its mountainous glory is, yes that's right, a hike. So, whether you're a hiking novice, leading the charge, or simply want to check off some of Hong Kong's must-hikes, we've outlined 11 of our favourites with tips and directions to help you on your way. By Kenneth Choi RECOMMENDED: Prefer things at a different pace? Check out our favourite outdoor spots to run or jog or go for a leisurely stroll in one of Hong Kong's best parks instead.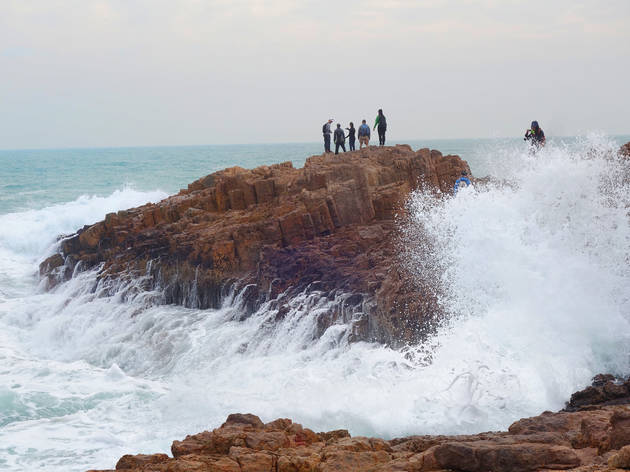 Essential tips for planning an epic outdoor adventure in Hong Kong
The hiking options in Hong Kong offer as much in terms of variety as they do in natural beauty, with trails catering to many different abilities, fitness levels, and tastes. Plus, with the city's numerous hiking trails offering immaculate views, it's easy to find a path that suits you. So if one of your new year's resolutions was, is or should've been, to conquer Hong Kong's great outdoors, check below, before you kickstart your adventure, for some tips on how to make the most of your trip. RECOMMENDED: To support your wellness journey, check out our regularly updated guide to home workouts, healthy meals and drinks, and self-care ideas, as well as tips and tricks to help you keep up with your goals.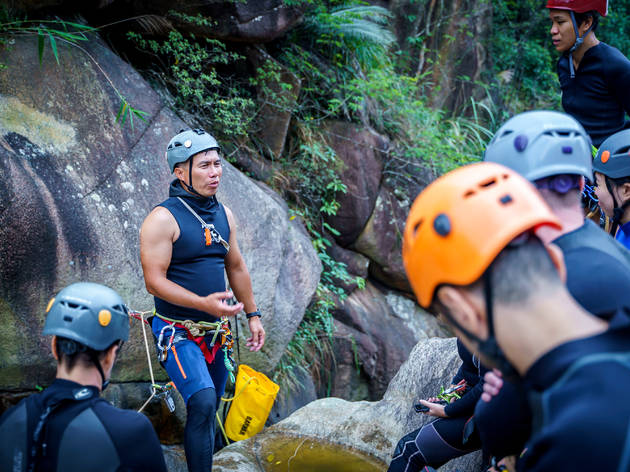 Outdoor adventure groups to join in Hong Kong
Joining a hiking group is an excellent way to learn more about Hong Kong trails and the essentials that you need to prepare. Expert outdoor explorers can tell you about their favourite hikes, waterfalls, and discoveries. They are also equipped to recognise the danger of and guide you away from nasty slopes. Read below and discover hiking and outdoor adventure groups to help you get started in Hong Kong. RECOMMENDED: If you'd like to know which hike best suits you, here's 11 of Hong Kong's must-hikes with tips and directions to help you on your way. If you're looking for hikes that stop by picturesque waterfalls, visit this roundup of the must-see places in Hong Kong.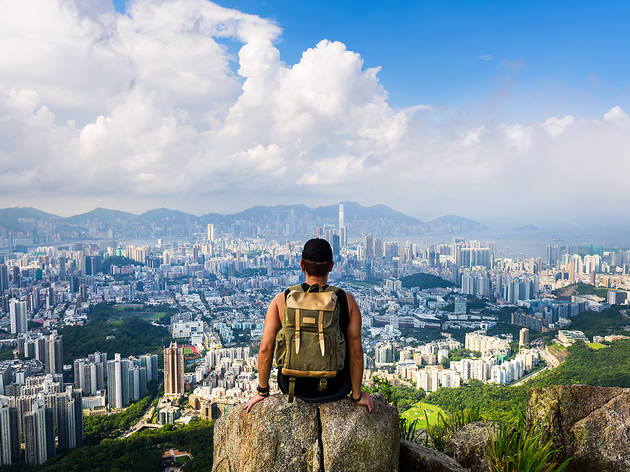 Hiking checklist: What to bring on a hike
Hong Kong offers the best hiking trails that cater to everyone from beginners to hardcore thrill-seekers. If you're getting ready to start your Hong Kong outdoor adventures, before you head out, make sure you know what to wear and what to bring. Here's a roundup of hiking essentials that you will need throughout your trip. Remember, not all hikes are the same, so make sure to know where you're going and the expected duration of the trail so you know what to add to your pack. RECOMMENDED: Discover groups in Hong Kong that will help you make the most out of your outdoor adventure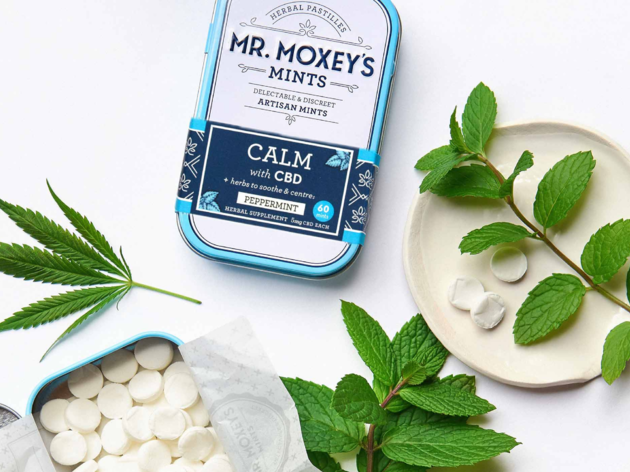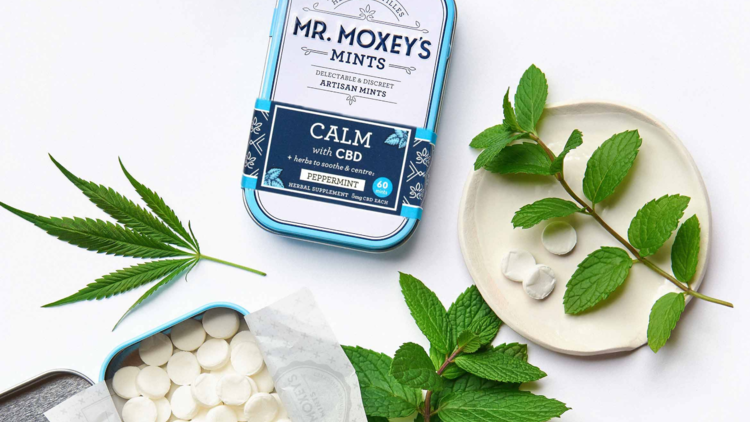 CBD products you'll want to try right now in Hong Kong
If it seems like you're seeing CBD products everywhere in Hong Kong these days, well, that's because it is everywhere. CBD has exploded onto the Hong Kong market, and it shows no sign of stopping anytime soon. Be it online, in stores, or as added ingredients in food and drinks in cafes, restaurants, and bars, CBD products are easily accessible in the city. With the increase in product availability, it can be confusing and overwhelming to decide which to try. So, to help you get started, we've tried and tested various CBD products in the city, and here's a list of the ones we love so far. RECOMMENDED: Before you start on your shopping spree, read about how to choose the CBD products that are right for you.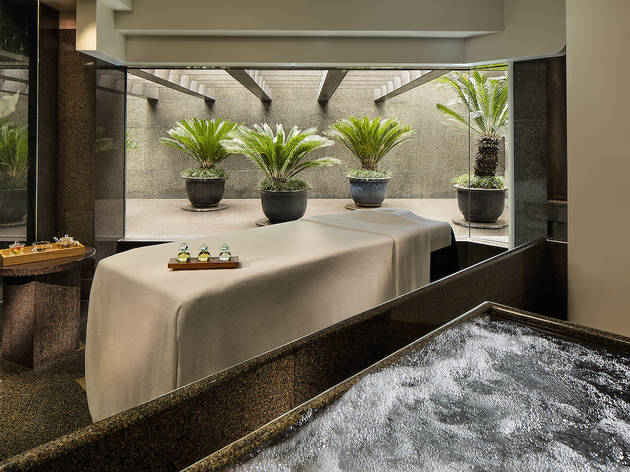 The best spas in Hong Kong to get pampered at
Finding a spa that works for you is an essential survival tip for any Hongkonger. It's good for the mind, body and soul. All you have to do is switch off and enjoy a soothing treatment that eliminates all your stresses and strains. Be it a full-body treatment, a speedy facial, or an indulgent spa package that looks after your every wellness, these spas are open and ready to make you relax today. RECOMMENDED: With wellness being a top priority as of late, don't forget to check out our list of the top gyms and studios in Hong Kong or keep it simple and go for a long stroll in one of the city's best parks.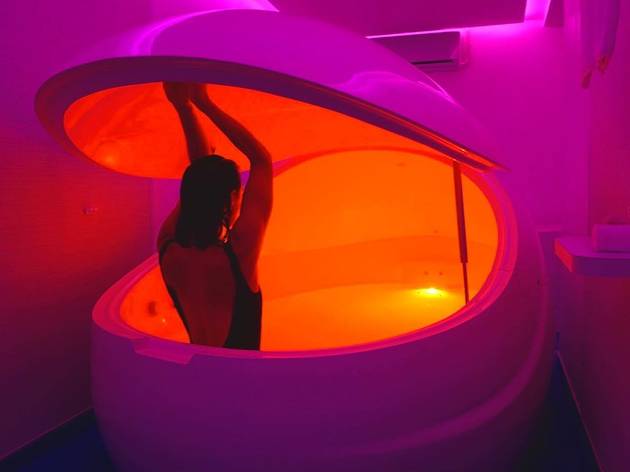 Hong Kong's best alternative health and beauty treatments
Health and beauty are back! And by that, we mean spas have reopened, and we can once again enjoy relaxing massages and skin-saving facials. There are, however, some other treatments that might spark interest – a little fat-freezing, sensory deprivation, or vitamin IV drip perhaps? But before you go ahead and book one for yourself, check out our picks of the best alternative health and beauty treatments that are available in Hong Kong right now. RECOMMENDED: Hong Kong gyms have also reopened, so you have every excuse to shop for some new activewear before you head to the city's best fitness studios for a workout.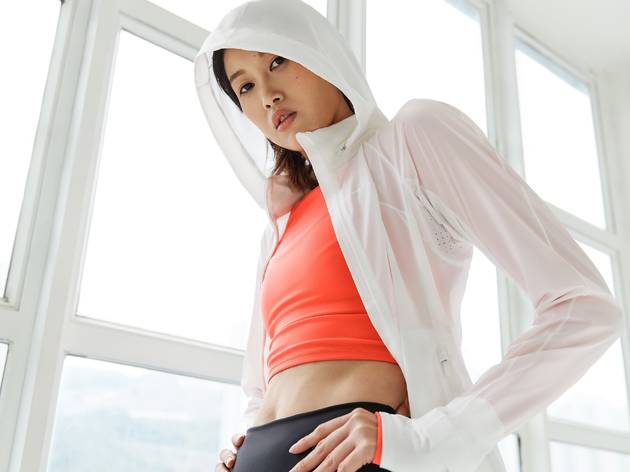 The best places to buy activewear in Hong Kong
Great activewear can help you feel motivated to break a sweat. These days you can find the most fashionable and the most functional footwear, sportswear, yoga pants, or accessories from sports and lifestyle brands around the city. So, whether you're in need of new workout gear or simply need the motivation to start going back to the gym, we've compiled a list of the best places to get great activewear in Hong Kong. RECOMMENDED: To continue your retail therapy, get your shopping done at these alternative online grocery stores and if you're on a budget, the best places in Hong Kong for cheap shopping.
Show more