Health and wellness features
Focus your New Year resolutions to your overall health which includes your physical, mental, emotional, and social well-being.
From home workouts, healthy meals and drinks, and various self-care ideas, here's your ultimate guide to help you keep up with your wellness goals.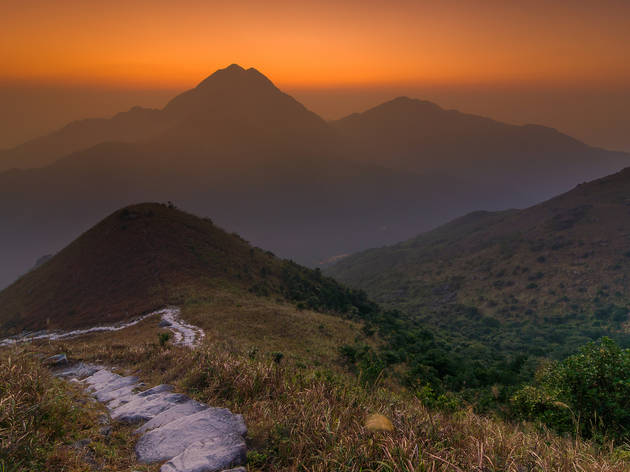 The best Hong Kong hiking trails
Hong Kong is known for many things; its rich cultural heritage, dynamic culinary scene, architectural mix of old and new, and of course, that iconic skyline. But that's not all, as our concrete jungle is also wrapped in lush verdant hills with magnificent islands and dramatic rock formations surrounding us, and the best way to take in the city in all its mountainous glory is, yes that's right, a hike. So, whether you're a hiking novice, leading the charge, or simply want to check off some of Hong Kong's must-hikes, we've outlined 11 of our favourites with tips and directions to help you on your way. By Kenneth Choi RECOMMENDED: Prefer things at a different pace? Check out our favourite outdoor spots to run or jog or go for a leisurely stroll in one of Hong Kong's best parks instead.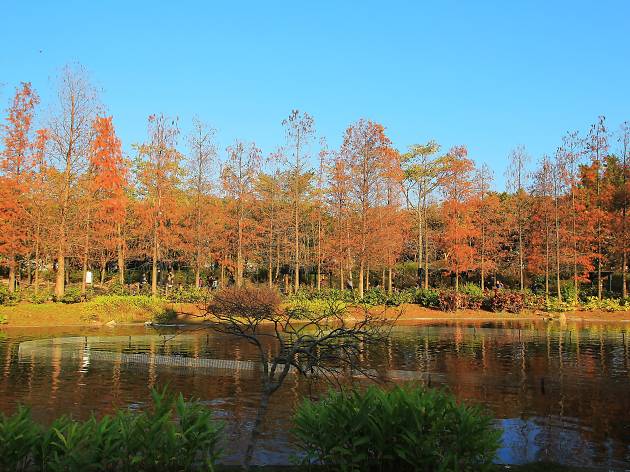 Best parks for a stroll in Hong Kong
With social distancing remaining of utmost importance in light of the continued global health crisis, it is reasonable to stay indoors as much as possible. But it is worth noting that our city boasts some pretty excellent nature spots, from stellar camping sites to beautiful beaches. If you're desperately in need of some fresh air whilst keeping a sensible distance from people or merely looking for inspiration for an afternoon stroll, the following list of parks might be right up your alley. RECOMMENDED: Want to get some fresh air on two wheels? Check out the best cycling routes in the city, and if you want to take some beautiful pictures along the way, we also have a list of the most Instagrammable cycling routes in Hong Kong.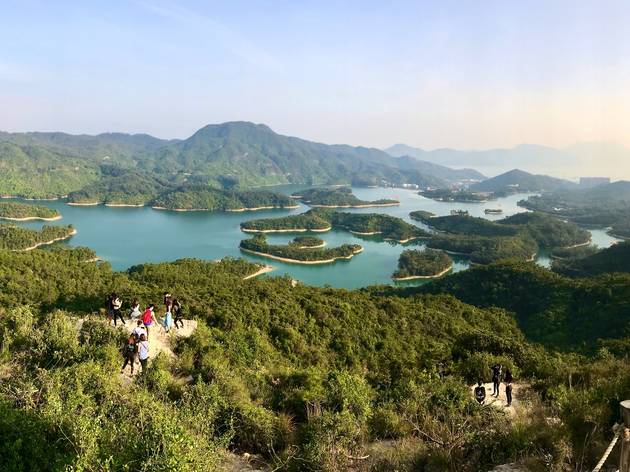 10 Most Instagrammable cycling routes in Hong Kong
Many of us Hongkongers love a good bike ride, but sometimes it's easy to get a little bored of seeing the same foliage as you're pedalling away along the same routes. Luckily, we've got just the thing to ramp up your weekends' cycling because Hong Kong boasts some incredibly scenic landscapes that provide more than enough great Instagram opportunities so you can make all your friends jealous while you get some fresh air. Whether you want to cherish unforgettable memories or make your feed pop – along these cycling routes, you'll find some of the best backdrops for maximum love on the 'gram. By Shanti Parmanand and Time Out Hong Kong editors RECOMMENDED: Prefer hiking instead? Get the entire family together and explore these easy-breezy hikes in the city.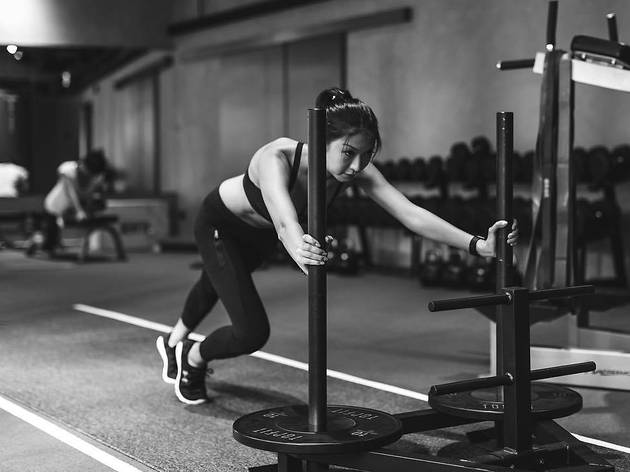 The best gyms in Hong Kong
With Hong Kong gyms and fitness studios reopening, it's time to break out of that social restriction slump. Thankfully, there's plenty of options. From smaller boutique gyms to multi-functional and multi-branch fitness studios – it's time to get your sweat on! RECOMMENDED: To complement your fitness regime come back, check out Hong Kong's best healthy meal plan deliveries and the top refreshing cold press juices.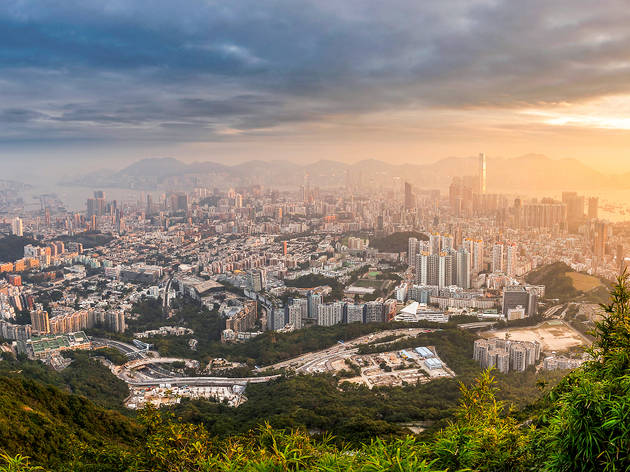 5 Accessible city hikes in Kowloon
Following up on our roundup of accessible city hikes on Hong Kong Island, we're back with another master list of city hikes – this time in Kowloon! We've got a mix of everything. From short, leisurely strolls to different route variations that lie on Lion Rock Hill, grab a friend or two and start exploring these nooks in Kowloon. By Andrea Wong RECOMMENDED: Want to avoid the scorching daytime heat? Check out these amazing night hikes.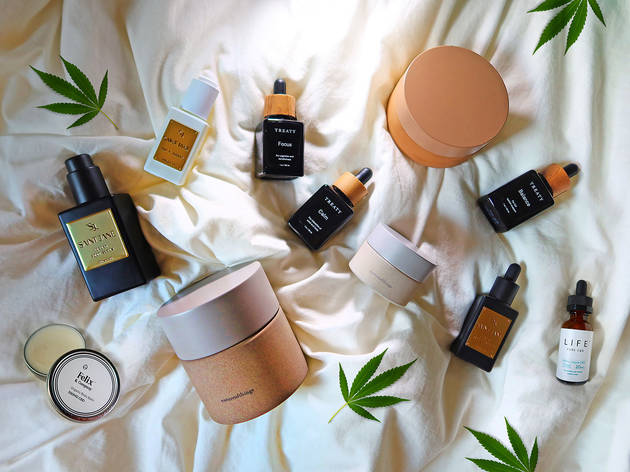 The ultimate guide to CBD in Hong Kong
CBD products are now easily accessible in Hong Kong, be it online, in stores, or as added ingredients in food and drink in cafes, restaurants, and bars. With the increase in product availability, it seems like the CBD movement has made enormous strides forward in the city. "People in Hong Kong, as well as mainland China, have not lost their connection to plant and herbal remedies for overall health and wellbeing like we have stateside and to an extent in Europe," explains Jamie Leilani Pelayo, co-founder of Natureofthings, a wellness platform from the US that offers an array of CBD luxe bath products and bodycare. "I think Hong Kong consumers are very savvy and knowledgeable on using natural remedies to take care of themselves," she adds. At first, products available in the market – may it be digestible or topical – are mostly used for anxiety, sleep disorders, and chronic pains, but today even beauty industry retailers are embracing the anti-ageing and antioxidant properties of CBD, and are releasing more skincare products in the market. "When Saint Jane launched in January 2019, there were not many luxury CBD brands on the market, especially ones that focused on skincare," says Casey Georgeson, CEO and founder of Saint Jane, a luxury beauty brand offering CBD-infused skincare products. "The market at the time was dominated by edibles, tinctures, and products targeted for muscle and pain relief. That lack of beauty-focused products is why I created Saint Jane. Once I learned about CBD's powerful benefits that transform the skin, I wanted to share those benefits and created a luxury beauty serum with thoughtfully curated botanicals that supported CBD's wellness mission," she adds. With so many available options, it can get overwhelming which product to use, and how to even get started. So, let's break down the basics. RECOMMENDED: If you're looking for skincare products without all the extra fuss, check out this list of the best homegrown skincare brands in Hong Kong.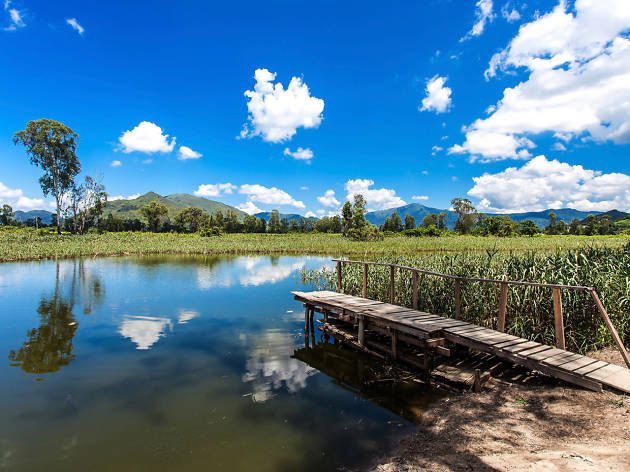 Best hiking trails for families in Hong Kong
With the cooler weather making it much easier to enjoy outdoor activities, there's no time like the present to hike in Hong Kong. Plus it'll give the kids something to do while you get your steps in too! So, what are you waiting for? Round up the kids, don't forget to slap on some sunscreen, and head out on a family adventure. Don't worry, these scenic, kid-friendly hikes are suitable for hikers of all ages. RECOMMENDED: For more seasoned hikers or those looking for something more adventurous, why not try one of Hong Kong's top 10 hiking trails, the city's best walks, or head out and explore Hong Kong's secret islands.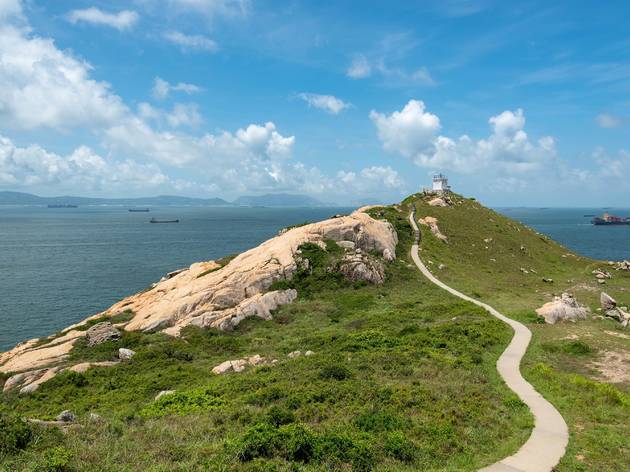 11 best places to visit for fresh air in Hong Kong
As much as we love being in the city, let's face it, the air quality here is not the best. Luckily, there are still plenty of places in Hong Kong where you can catch a breath of fresh air and find peace of mind. Here are some of our favourites places to visit. By Time Out Hong Kong and Olivia Maitre RECOMMENDED: Too far of a journey? Head to these hidden gardens and green spaces instead, or venture out for an accessible city hike on Hong Kong Island or in Kowloon.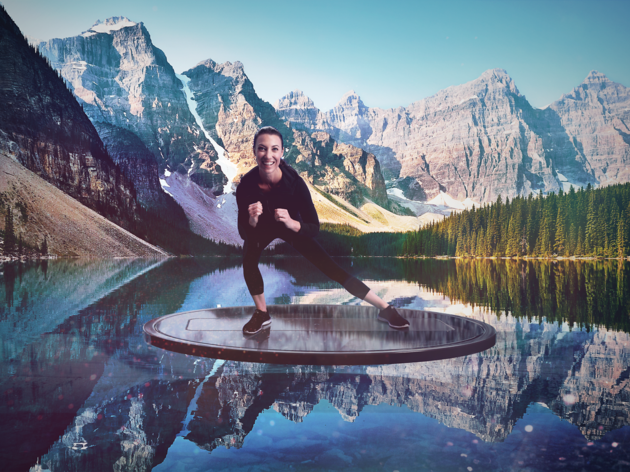 10 Video and VR games to help you exercise at home
When it's too cold to hike, cycle or run, and the current social distancing restrictions make it impossible to go to the gym, Hongkongers are turning to digital games to replace their workout. As you read on, though, you'll find there's more than one reason to try any of these games as a workout alternative, whether it's the stunning simulated environment, or the distraction it provides (both from life and all the exertion), or the dose of weirdness and unpredictability that your workout was missing in the first place. By Kate Lowe Note: If you do try out a VR game in your apartment — wireless headphones pose the least risk of property damage. Don't say we didn't tell you so! RECOMMENDED: Also check out some of the best Nintendo Switch games that will get those calories burning. For other ideas of what to do indoors, check out our guide for Time In and dabble in some DIY or grab some board games and friends for a night in.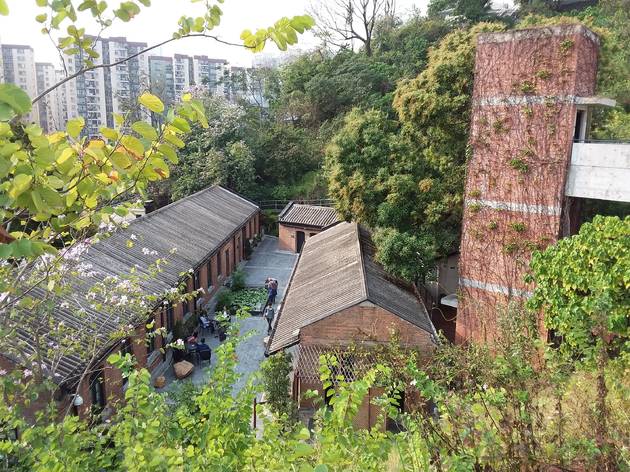 Hidden gardens and green spaces in Hong Kong
In view of the latest developments of the outbreak, some leisure and cultural venues in Hong Kong have been temporarily closed to prevent large gatherings. Thankfully, parks, which are considered 'passive' areas, along with lawns, benches, and outdoor jogging tracks remain open, and there are plenty of urban verdant spaces in the city to enjoy while you continue to socially distance. From extensive lawns by the water to hidden gardens tucked away in commercial districts, keep reading to discover these green spaces and where to get away for a breath of fresh air. RECOMMENDED: Need a breather but also looking for a bite to eat? Do both and head to Hong Kong's best restaurants with hidden terraces.
Show more