Six awesome Hong Kong vinyl stores
We round up Hong Kong's best places to get your dose of black gold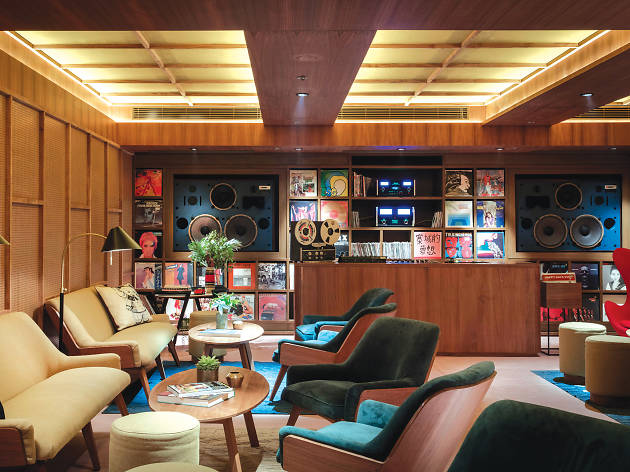 With vinyl on the rise once again, and big record chains like Hong Kong Records and HMV stocking their collections with what enthusiasts like to call 'black gold', we round up six of the best places in Hong Kong to listen to and shop for your next favourite record.
Where to find vinyl in Hong Kong
A must-visit for classical music and for jazzheads. While the collection remains largely unorganised, true LP enthusiasts will eagerly dig through the stacks of vinyl until they find one of the many hidden gems tucked away in the store.
Read more
Disclaimer: we don't advise running off with records from here. More of an 'experience' than an actual store, this room is a trifecta of performances by touring DJs, disco nights and listening sessions, and the room is acoustically treated and decked out with four beautiful high-end speakers.
Read more
Tucked away in a Sham Shui Po residential building is the whopping treasure trove that is Ah Paul's record collection. In a small, cozy space, Paul has stacked to the roof boxes upon boxes of records from vinyl's heyday in the 70s and 80s, spanning all genres for the discerning ear. Check out our interview with Ah Paul
Read more
Are you a fan of obscure music? Check out White Noise Records, a local haven for quality alternative music and live performance events with a large indie following. You're guaranteed to get lost in a world of addictive sounds, with gritty selections ranging from old soul to heavy metal and electro-pop.
Read more
Don't overlook this quaint little shop in Mong Kok – it holds a reputable collection of both classic and modern musical favorites, with a focus on European indie music. Not only does this store sell popular records, it also hosts live shows and music festivals, so you can see the music come to life.
Read more