11 things real Hongkongers don't know but are afraid to ask
And don't worry, we've got some answers for you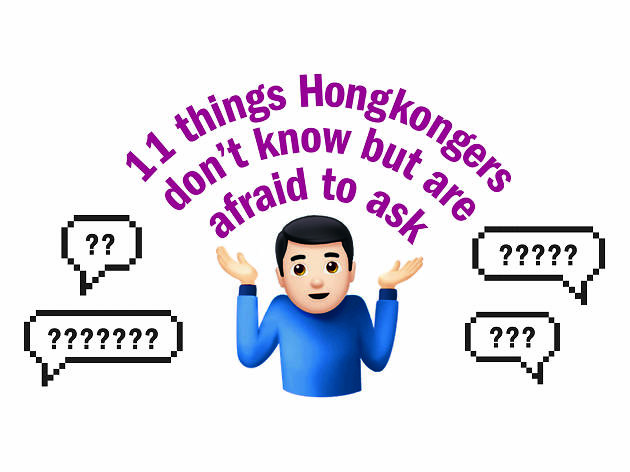 Things real Hongkongers don't know but are afraid to ask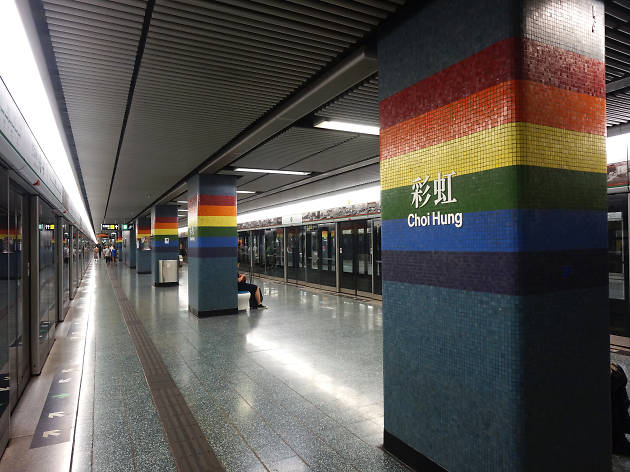 What's with the different colours for MTR stations?
No, the colour for each station is not completely random. Many, though not all, are deliberately selected based on the area's history or name. Thus Diamond Hill's theme is black with white speckles, akin to sparkling diamonds. To take another example, Choi Hung, meaning rainbow in Cantonese, has a rainbow-coloured theme throughout its MTR station.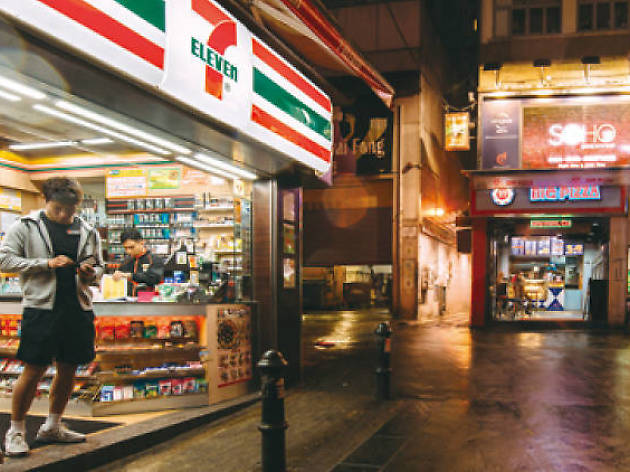 Can 7-Eleven really sell alcohol to minors?
Technically, yes. While a liquor licence is required for a bar or restaurant to sell booze, the law doesn't extend to retailers like 7-Eleven and Park n Shop, meaning no need for ID checks at the counter.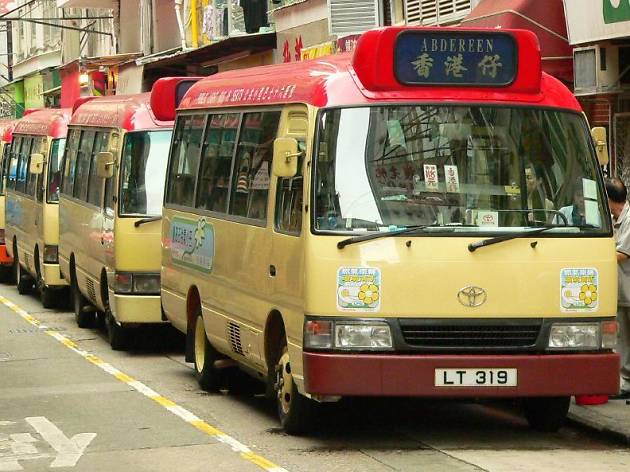 How do red minibuses actually work?
Unlike all other buses, red minibuses have no fixed routing, frequency, operating hours or fare levels. The destination, often Mong Kok, is indicated at the front of the bus and the buses can stop anywhere on the street. Undeniably cheap and super fast, red minibuses are also the most accident-prone public transportation in Hong Kong and the drivers are notorious for their bad temper. Best decide your priority before you get on.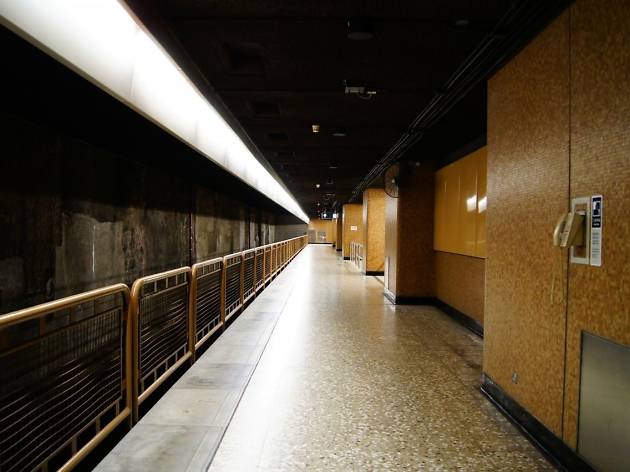 Why is there an abandoned platform level in Sheung Wan MTR station?
For a long time, for those who frequented Sheung Wan station might've noticed an empty unused platform near exits E1 to E4. It's now been bricked up, but the abandonned platform was the result of old plans to centre the station around Ramsey Street. A worker died during construction and tales of ghosts started, slowing the project and forcing the station to be rebuilt at a lower level.
Why don't green taxis go to Sha Tin?
Contrary to popular belief, Hong Kong's green taxis, the SAR's designated taxis for the New Territories, don't actually operate throughout the entire region. Instead, they're based in certain areas like Tun Mun, Tai Po, Ma On Shan and parts of Sai Kung. Basically, if you need a ride to Sha Tin, you're better off hailing a red cab.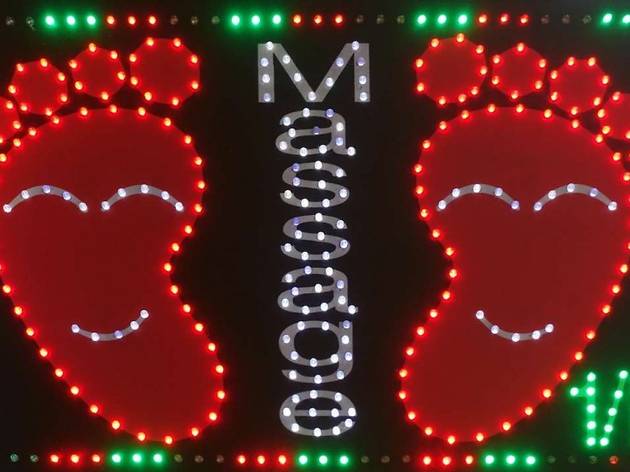 Do smiley faces on signs really mean happy ending?
Rumour has it that any massage parlour that has a sign with a foot with a smiley face offers 'happy endings'. There's actually no basis for this theory, though, and it has been debunked by local media that there's no strict rule to it. Sometimes a smiley face is just a smiley face.
Can I be caught if I don't pay the Light Rail fare?
Yes, you absolutely can. The Light Rail is the only public transport system in Hong Kong to have fare zones – there's six of them – and the only one with an honour system, meaning no ticket gates. But don't let that fool you, tickets or Octopus cards can be inspected inside the compartments, at stops or on platforms. And if you do get caught, you'll have to pay a hefty $5,000 penalty.
Why are golf buggies so expensive in Discovery Bay?
Golf carts are the only means of private transport allowed within the Lantau neighbourhood. The Transport Department capped the number of golf carts at 490 long ago, so scoring a permit is like winning a golden ticket to the chocolate factory. Hire cars and buses are available but their frequency isn't always great, so it's no surprise DB residents are willing to drop some serious dough for a buggy.
Who needs a visa to go to Shenzhen?
Anyone who doesn't have a Mainland Travel Permit – a special ID card that allows permanent residents of Hong Kong and Macao to travel back and forth to the Mainland – needs a visa before making a trip across the border. Luckily, five-day visas are issued at the border for most nationalities. The bad news is, not all passports are eligible, including US passports. No bargain shopping for you lot, sadly.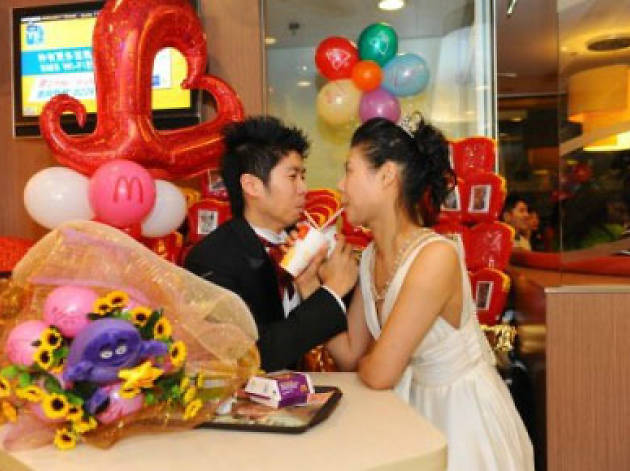 Why are McWeddings a thing?
Search us. Perhaps because we love McDonald's, that why? And we're sure Hong Kong is proud to be the world's first city to offer such services. Like, who doesn't want an apple pie tier wedding cake and a pair of McDonald's Balloon Wedding Rings for their big day. Talk about an unforgettable wedding.
Show more