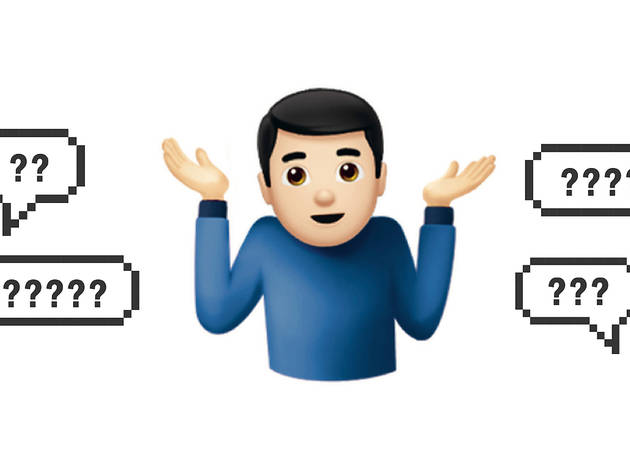 11 questions Hongkongers don't know but are afraid to ask
And don't worry, we've got some answers for you
Things most Hongkongers don't know but are afraid to ask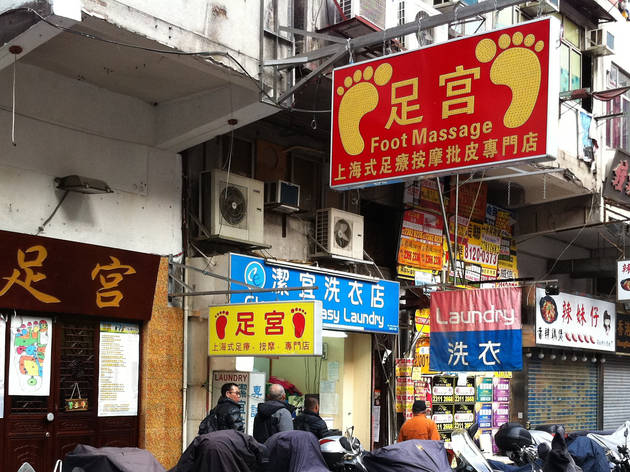 Photograph: Courtesy CC/WikiCommons/Yaudre Tai Ming
Do smiley faces on signs really mean happy endings?
Many of you might have heard that any massage parlour with a sign of a foot and a smiley face means that they offer 'happy endings'. Well, we hate to disappoint you, but there's actually no basis for this theory. While there are certainly some places that do offer these boners – er, sorry – bonus services, sometimes, a smiley face is just a smiley face.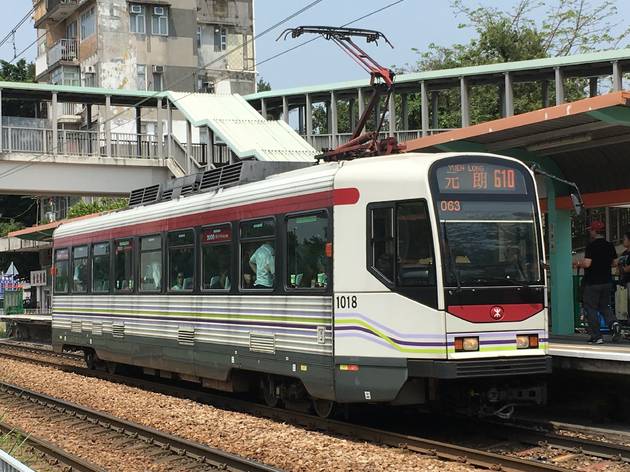 Photograph: Courtesy CC/WikiCommons/LN9267
Will I get caught if I don't pay the Light Rail fare?
Yes, you absolutely can. The Light Rail has fare zones and operates with an honour system, meaning no ticket gates. But don't let that fool you, tickets or Octopus cards can be inspected inside the compartments, at stops, or on platforms. And if you do get caught, you'll have to pay a hefty $5,000 penalty.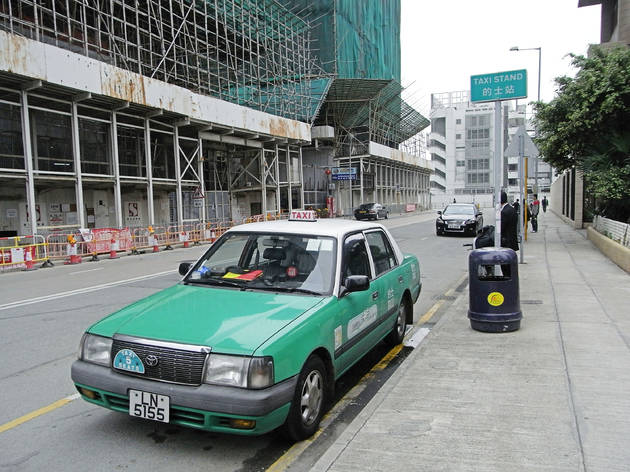 Photograph: Courtesy CC/WikiCommons/Bladezcafo
Why can't green taxis go to Sha Tin?
Contrary to popular belief, Hong Kong's green taxis – aka the New Territories taxis – don't actually operate throughout the entire region. Instead, they're based in certain areas like Tun Mun, Tai Po, Ma On Shan, and parts of Sai Kung, and are only permitted to carry passengers along specified routes. We can bore you all day with facts about taxis, but basically, if you need a ride to Sha Tin, you're better off hailing a red cab.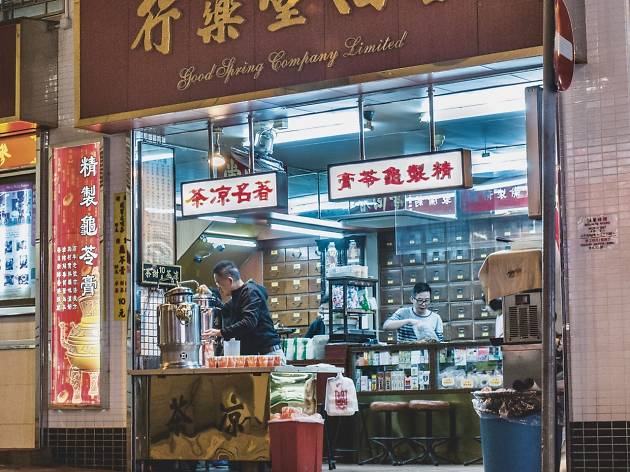 Photograph: N.Chiu
What can 24 herbs (廿四味) do?
No, we're not talking about the local hip hop group. Unless your mum has schooled you since the age of 10 about the benefits of drinking Chinese herbal tea, it can be hard to remember all the different medicinal benefits of these teas, so we get it. From clearing internal heat and dampness to curing sore throats and detoxifying, these teas can often work miracles if you need a quick health fix. Oh, and to answer your question, 24 herbs helps clear internal heat, improves digestion, and reduces bloating.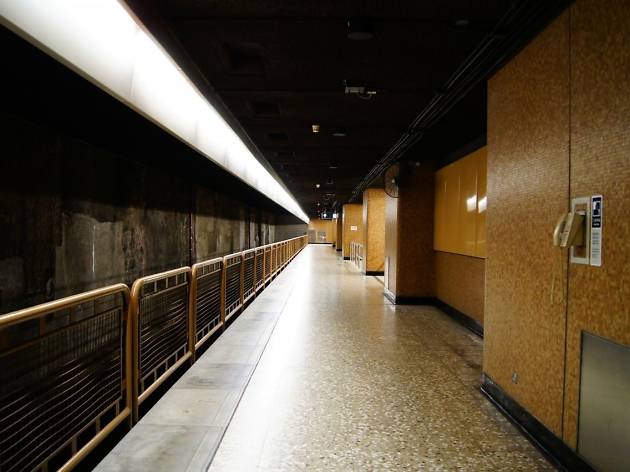 Photograph: Courtesy CC/ WikiCommons/Hokachung
Why is there an abandoned platform level in Sheung Wan MTR station?
Before 2014, those who frequented Sheung Wan MTR station might've noticed an empty, unused platform near exits E1 to E4. It has now been bricked up, but did you know that the abandoned platform was the result of old plans to centre the station around Rumsey Street? It is said that a worker had died during the construction of this platform, and from then on, haunted tales and rumours of ghost sightings began to fly around. This delayed the project immensely and eventually forced the platform to be closed.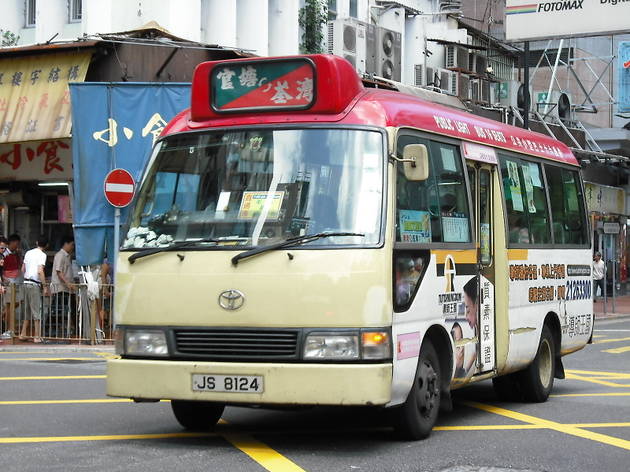 Photograph: Courtesy CC/WikiCommons/ATR50
What's the difference between red and green minibuses?
This one may seem obvious to those who frequently take minibuses, but for those who usually travel by MTR or buses, they may not know the exact difference.
To simply put it, green minibuses operate on fixed routes at fixed fares, while red minibuses don't – or at least, they don't have to. The Transport Department has no control over their routes, frequency, operating hours, or fare levels, meaning they are free to change up their routes, and pick up or drop off passengers anywhere they like (except where special prohibitions apply).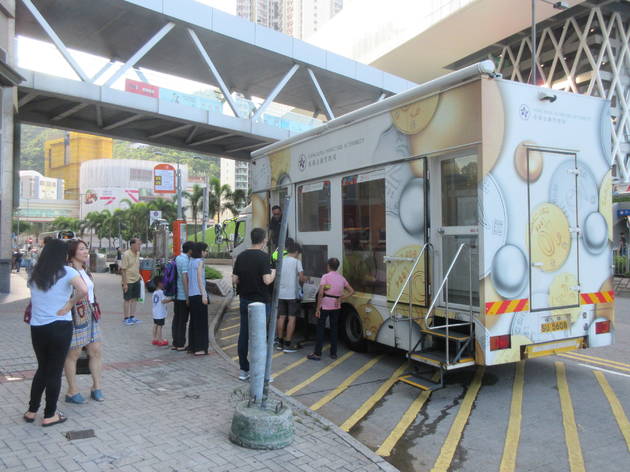 Photograph: Courtesy CC/WikiCommons/Sweet Pikson 2018
Is there a place where I can exchange all my coins to notes?
Yes, there is. If you have a bucket load of coins sitting at home, you can take your stash and exchange it at one of Hong Kong Monetary Authority's Coin Carts. The carts go around all 18 districts of Hong Kong on a rotational basis, allowing the public to go and exchange their coins for the equivalent amount of counted coins in cash, and/or Octopus Card or e-wallet credits. You can bring as much as 10kg of coins!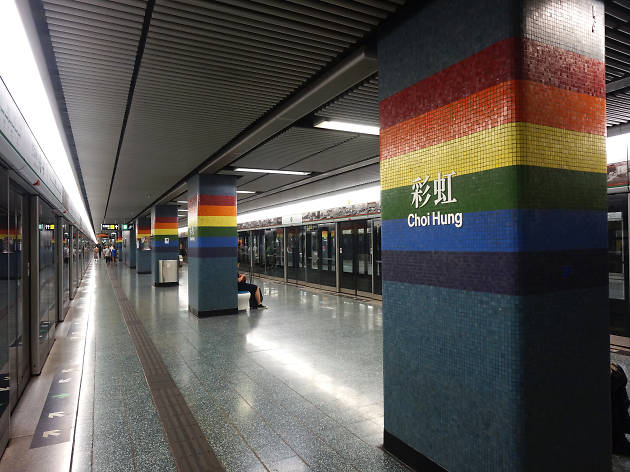 Photograph: Courtesy CC/Wikicommons/Qwer132477
What's with the different colours on MTR stations?
The colours of each station came about from Roland Paoletti, MTR's first chief architect in the 1970s. Paoletti wanted to give each station some 'personalities', but in the most cost-effective way – thus, a rainbow of station colours was born. While Paolettie stuck to a simple palette of colours, there are selected stations with colours that reflect on the area's history or name. Diamond Hill's theme is black with white speckles, akin to sparkling diamonds, and Choi Hung, meaning rainbow in Cantonese, has a rainbow-coloured theme throughout its MTR station.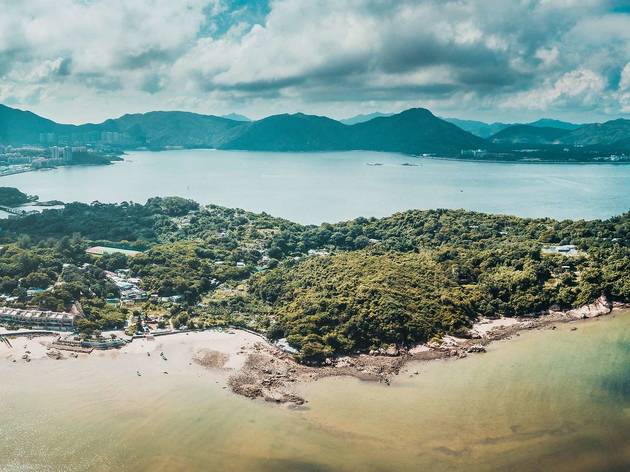 Photograph: Shutterstock
How many islands are there in Hong Kong?
To be honest, no one will blame you if you don't know the answer to this question, but it's such a simple one you'd think that most people in Hong Kong would know. According to the Survey and Mapping Office of the Lands Department, there are 263 islands in total. If you want to visit any of them, check out our guide on Hong Kong's secret islands.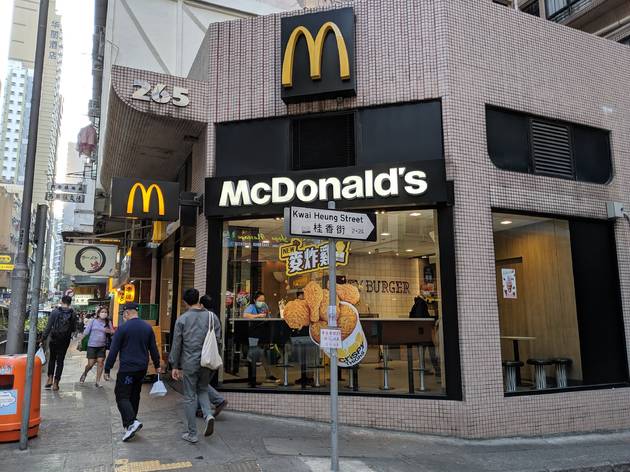 Photograph: KiH.
Why are McWeddings a thing?
Perhaps because we love McDonald's, that why? And we're sure Hong Kong is proud to be the world's first city to offer such services. Who doesn't want an apple pie tier wedding cake and a pair of McDonald's balloon wedding rings for their big day? You know what they say, 'til Big Mac do us part.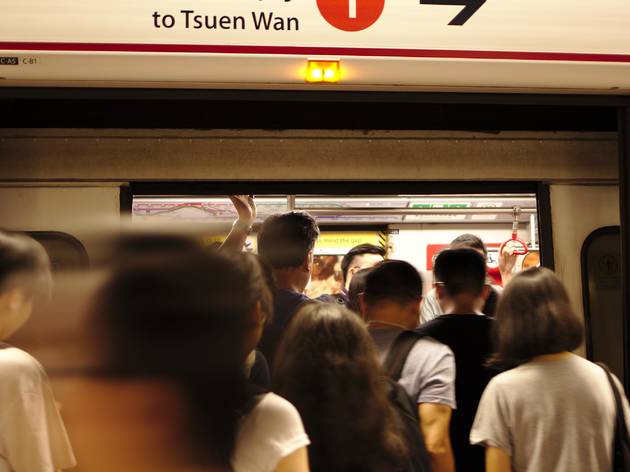 Photograph: Courtesy Chromatograph
How many beeps do you hear before the MTR doors close?
'Do-do-do-do-do-do' – we could answer this question for you, but why would we do that when you can have all the fun of trying to count it yourself?
Get to know more about the city