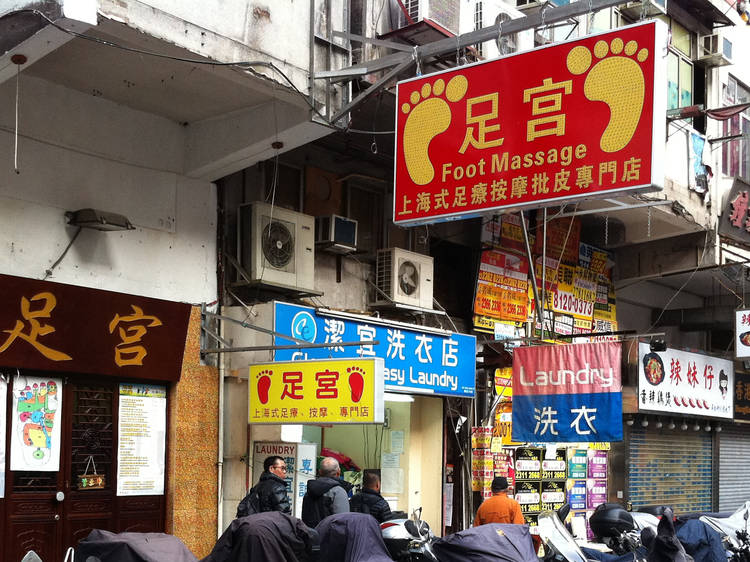 Photograph: Courtesy CC/WikiCommons/Yaudre Tai Ming
Do smiley faces on signs really mean happy endings?
Many of you might have heard that any massage parlour with a sign of a foot and a smiley face means that they offer 'happy endings'. Well, we hate to disappoint you, but there's actually no basis for this theory. While there are certainly some places that do offer these boners – er, sorry – bonus services, sometimes, a smiley face is just a smiley face.