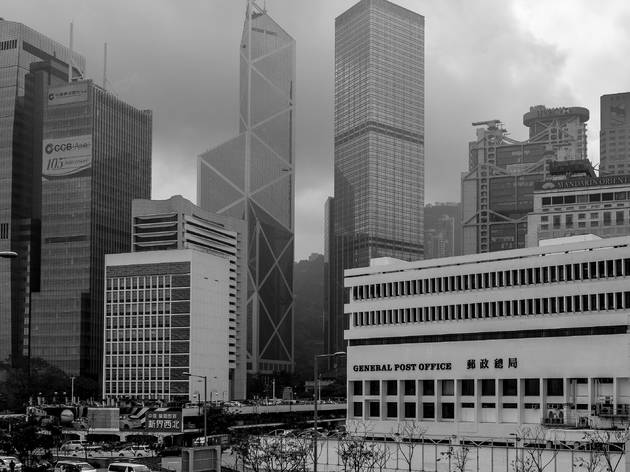 Hong Kong buildings to see before they're demolished
Visit these buildings while you still can and find out what's replacing them
Hong Kong's built environment wasn't exactly created with a plan in mind or an identity to convey. Instead, it was really pragmatism in an endless series of ad hoc events, whether to meet unexpected needs or take advantage of opportunities, that helped develop the complex cityscape we now know and love. But in Hong Kong, you never really know how long a building will be around.
The demolition of buildings with heritage value has been on the rise, and many fading silently but quickly. Though change is inevitable, Hongkongers do have a say in what buildings should stay or go. For instance, citizens have successfully saved some local buildings including PMQ and the State Theatre, by pushing for revitalisation instead of demolition. So whether it's to say goodbye or see if these buildings are worth saving, pay these sites a visit before they become something new. By Kate Lowe
Note: Two of the buildings on this list have permanently closed (check the list for more details on if you can visit or view) but demolition dates for all the buildings are still pending.
RECOMMENDED: For more great views in Hong Kong, check out the most beautiful places to view a sunset or cheer yourself up by visiting the most colourful places.
Hong Kong buildings to see before they're demolished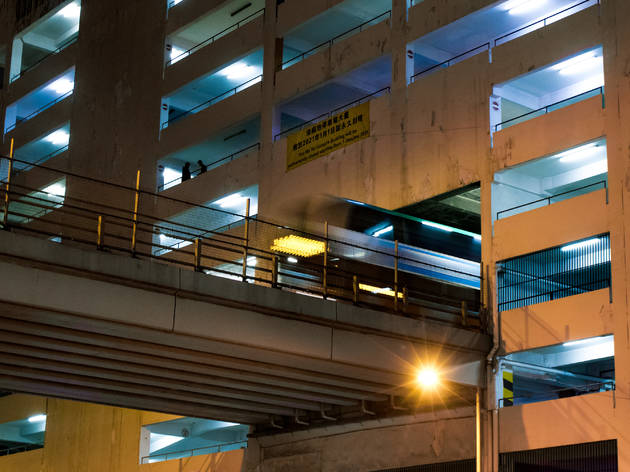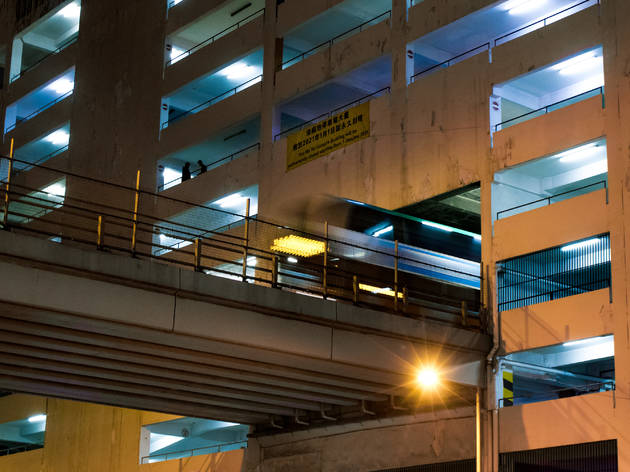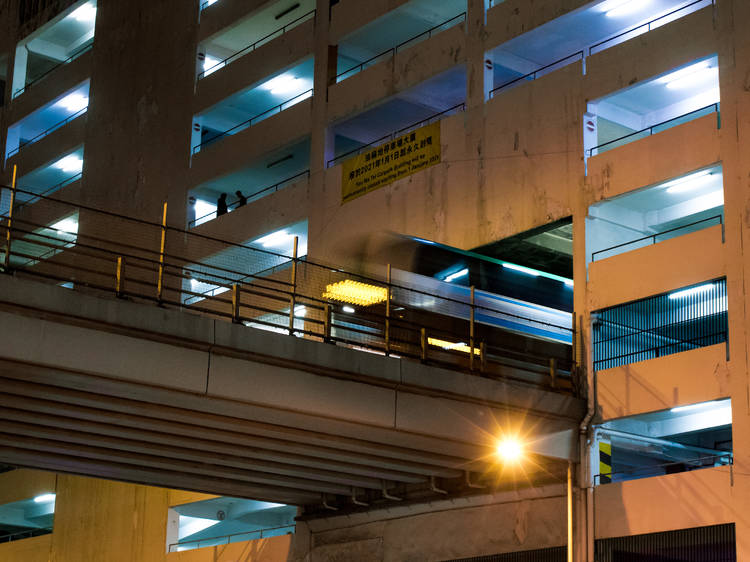 Photograph: Victoria Li | Yau Ma Tei Car Park
In 1977, Yau Ma Tei Car Park was revamped to make room for a second wing, a couple more floors – and an overpass. Gascoigne Road Flyover runs straight through the building's third and fourth floors, with public services and parking above and below. Since the building's closure, these functions are due to be scattered across the city; Yau Tsim Mong has lost a community centre and some precious parking space.
The car park's symbolism is as multi-level as the building itself: it embodies the severe, modernist design language of the many public buildings that cropped up in the 60s and 70s, as well as the city's architectural ethos of optimising space. Paris may be the city of love, but Hong Kong is the city that stuffed 846 parking spaces, several government offices, a public library, and an arterial bridge into half a block of Yau Ma Tei. This era of functionalist innovation helped make weird structures the norm in Hong Kong, giving the city its look of surreal futurism. Where else does road design seem like it's pulled from Space Mountain?
How to visit/view: This building is closed for public use as of January 1, but you can still see it –and the vast, cut-off cross-section of the overpass– from the sidewalk at 250 Shanghai St.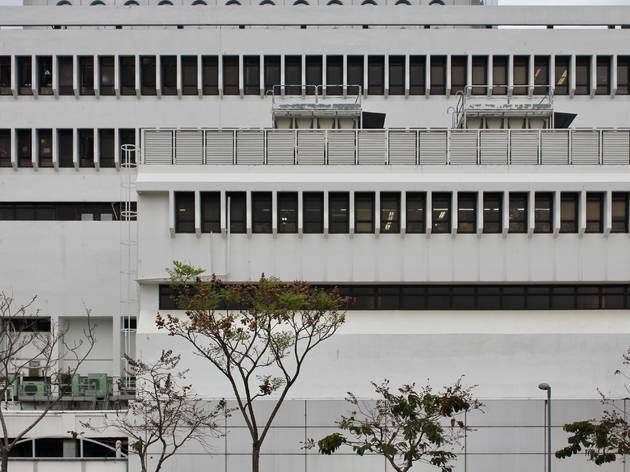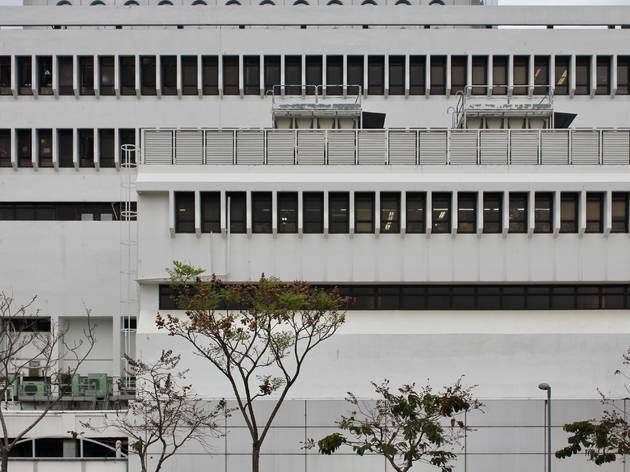 Photograph: Courtesy CC/Wikimedia/Lord Jaraxxus | General Post Office
The General Post Office in Central, which opened in 1976, is another modernist icon among Hong Kong's public buildings. When Jardine House began construction next door in 1971, plans for a looming post office tower were scrapped and replaced by the squat structure we know today. In contrast with its ornate Victorian-era predecessor, form certainly follows function in this austere, white building, its exterior is meant to be a truthful expression of the work being carried out on each floor.
Integrated into the cityscape both by its synergy with nearby government buildings and physical link with the footbridge system, this waterfront goliath has come to serve as a reminder that on some of the most expensive real estate in the world, there is room for public service. Ultimately, though, there's a little more room for a shopping mall. When the General Post Office relocates to a Kowloon Bay location in 2023, the site is slated to become a high-end commercial block, though activists continue to resist.
How to visit/view: The General Post Office is still operating as usual. You can enter at 2 Connaught Place or via the elevated walkway, but the building in its entirety is best viewed from further down on Central Harbourfront – better yet, from a Star Ferry on the water.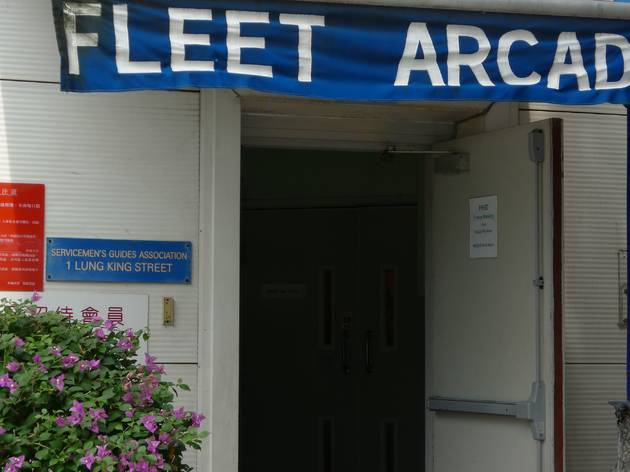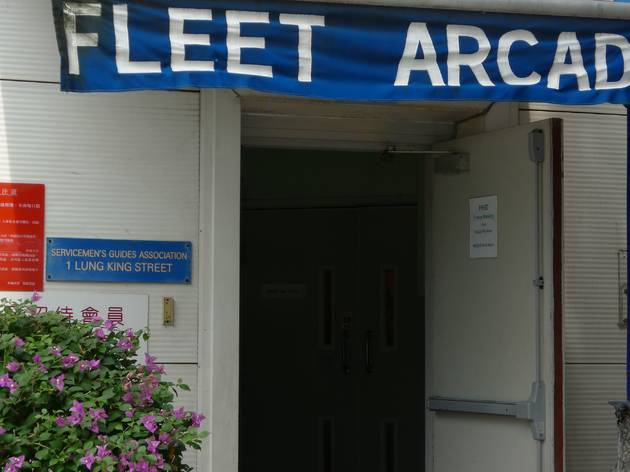 Photograph: Courtesy CC/Wikimedia/Emkfchan | Fenwick Pier
Once the first port of call for most voyages to Asia, Hong Kong has played host to a lot of sailors over the years. And it comes as no surprise that Wan Chai was where they went to party. But that in itself has a lot to do with where they docked, which was typically Fenwick Pier.
Built on Wan Chai's coastline in 1953, the pier was a part of hundreds of thousands of travellers' very first memories of Asia and is synonymous with the Servicemen's Guides Association, a club that's been publishing city guides and assisting sailors for generations. When the pier became landlocked by the Central-Wan Chai Bypass in 2013, the SGA continued to operate out of Fleet Arcade, a mall whose small, standalone structure cuts an unusual figure in a quiet corner of Wan Chai. The mall, once known as a treasure trove of pre-markup US goods and home to Italian restaurant Già Trattoria, will be torn down in 2022 to make room for Kong Wan Fire Station, but the SGA is fighting to stay for as long as they can.
How to visit/view: Fleet Arcade is still open to visitors. After you visit the retailers that still remain on 1 Lung King St, including a barber who's been giving crew cuts since the 80s, stop by Già Trattoria for the warm service and cheese and wine selection.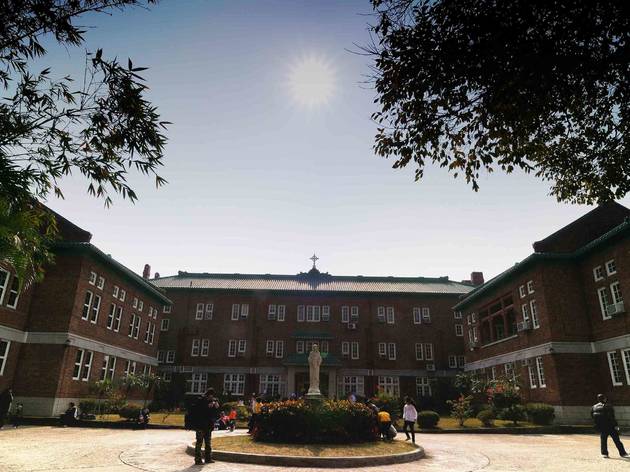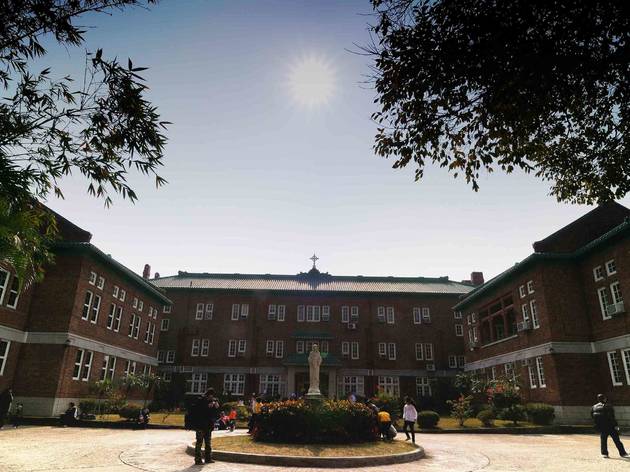 Photograph: Courtesy CC/Wikimedia/Emkfchann | Maryknoll House
We honestly didn't know demolishing Grade One historic buildings was even possible until we found out about Maryknoll House. Completed in 1935, it was built on a hilltop overlooking Stanley Bay to be the Asia headquarters, language school, and vacation home for the Maryknoll Fathers, who founded schools like Maryknoll Convent School, Maryknoll Fathers School, and Marymount Secondary School. The building is a pretty literal expression of hybridity between East and West, combining Western building materials with Chinese features including a symmetrical layout and a glazed, overhanging roof.
Japanese forces took possession of the building in the early 40s, protecting it from wartime destruction, and the mission used the house until its sale to luxury housing developers in 2018. The building's cultural asset status will save some defining features, but until demolition takes place, there's nothing like seeing it in its original form.
How to visit/view: This building is closed to visitors as of 2018, but you can still see it from outside. Make your way by foot or car up to Stanley Village Rd until you reach the Stanley Knoll residential complex, then turn left onto a short path between House A and Block D that leads straight to Maryknoll House's front gate at 44 Stanley Village Rd.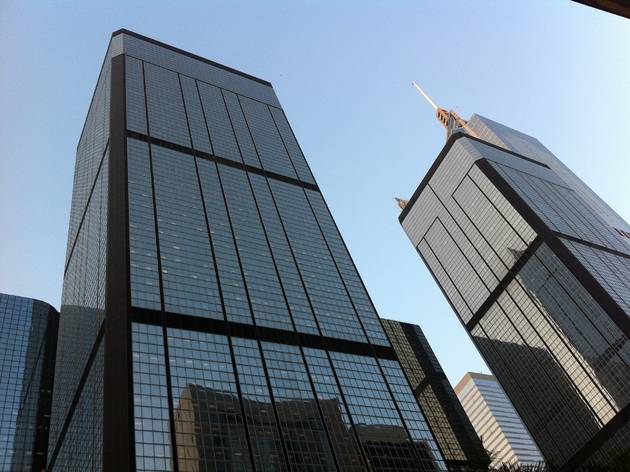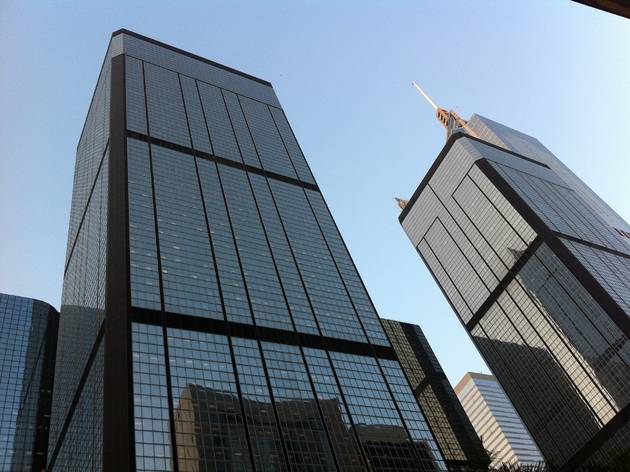 Photograph: Wan Chai Government Offices Compound | Courtesy CC/Wikimedia/Swoodchatla
Wan Chai Government Offices Compound
As 80s Hong Kong grew into a global financial centre, tastes shifted from modernist simplicity to commercial, postmodern towers, embracing the steel-and-glass International Style of architecture that's very visible in the city today. Wanchai Tower was completed in 1986, followed by the Immigration Tower and Revenue Tower in 1990. The trio of skyscrapers has been greeting footbridge pedestrians and tai chi practitioners in Gloucester Rd Garden every day since and has witnessed everything from arson to the 70,000-person passport rush of 1996.
A generation of Hongkongers has picked up every passport and ID card in their lives so far from this seaside complex, but it will be closed this year to expand the convention centre, which will involve relocating a whopping 10,000 government staff to several new sites across Hong Kong. The skyline just won't look the same without that bright blue beacon (also known as the giant Philips LED display) glowing on Immigration Tower.
How to visit/view: The government offices and services in the Wan Chai Government Offices Compound are still operating as usual. Find the buildings on Gloucester Rd or reach them by the O'Brien Rd Footbridge from Wan Chai MTR station.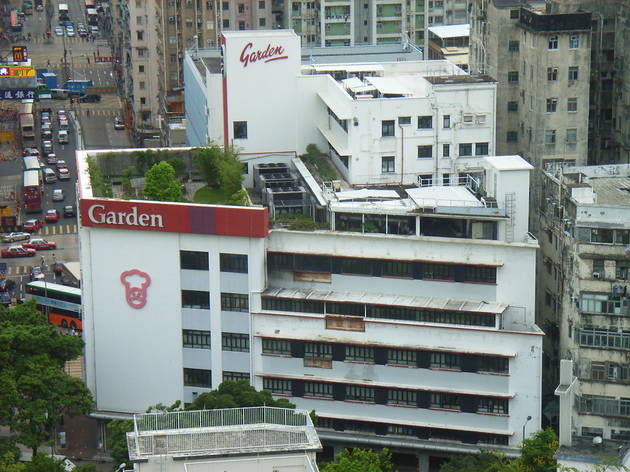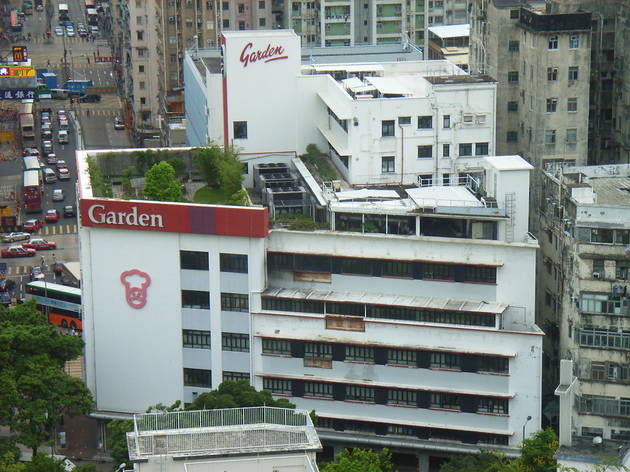 Photograph: Courtesy/Wikimedia/Wueifodo | Garden Centre
When Garden Centre falls, it will take the legacy of one of the first major Chinese architects with it. The Grade Two historical building opened in 1938 as a factory and headquarters for the Garden Company, one of the first Chinese-owned businesses in Hong Kong, and was redesigned in 1959 by Chu Pin, the architect of many mid-century masterpieces in Hong Kong. His dwindling works include Garden Centre in Sham Shui Po, a symbol of the fortitude of local industry that's still unmistakable with its baker logo looming over Castle Peak Rd. Maybe it's fitting that the building is being revamped not by an interloper but by Garden itself, who will be required to incorporate the original clocktower and logo into the new design. Pay this Bauhaus icon a visit while you can, the view from Garden Hill won't be the same without it.
How to visit/view: Garden's factory and headquarters are not open to visitors, but you can still get a quintessential Hong Kong-style Western meal (baked goods courtesy of Garden) at Garden Café on the ground floor. The building is located at 58 Castle Peak Rd.
Looking for more cool and interesting places to visit in Hong Kong?