Hong Kong neighbourhood guides
Explore the many colourful and varied neighbourhoods of our SAR
From Hong Kong's very own mini Venice to smack bang in the middle of the hustle and bustle, our city is a combination of different neighbourhoods of all shapes and sizes, with something for everyone. Follow our guide and start exploring the city – good luck!


Popular neighbourhoods in Hong Kong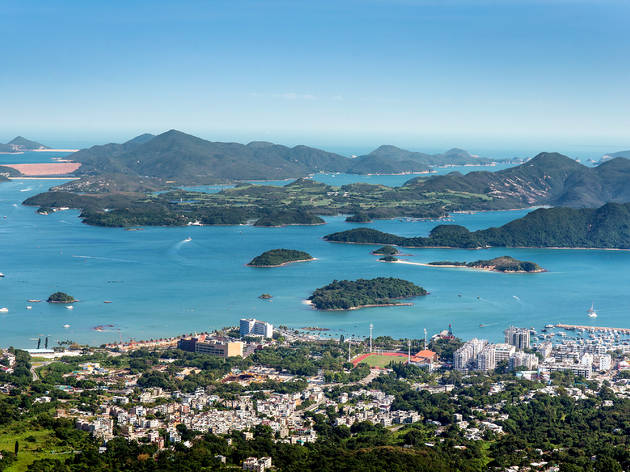 Sai Kung: Ultimate Guide
Sai Kung is one of the best scenic escapes in Hong Kong. The district attracts nature adventurers and water sport junkies alike who come for its idyllic beaches and a slice of Hong Kong that is far (but not too far) from the high rises of the central district. The area offers snorkelling, diving, kayaking, and all sorts of water sports and activities that tourists may not necessarily picture themselves doing in Hong Kong. It also offers a lot of al fresco drinking and dining that makes it well worth the travel up to the peninsula. Jump to a section: EAT DRINK SHOP THINGS TO DO STAY What's Sai Kung known for?Sai Kung is known as the 'back garden of Hong Kong' because of its verdant surroundings, beaches, and islands that offer unparalleled views of the city. Why do the locals love it?Sai Kung may not be the most convenient neighbourhood to get to, but its gorgeous beaches and picturesque hikes make it well worth the effort. Sai Kung also offers some excellent outdoor water sports, including see-through kayaking and snorkelling. And that's not all. The peninsula is home to some amazing al fresco seafood restaurants and authentic local desserts too. How do I get to Sai Kung? There are no MTR stations that will get you directly to Sai Kung, but you can take a minibus, bus, or taxi. Take a minibus to Sai Kung from Hang Hau MTR Station (minibus 101M), Mong Kok MTR Station (red minibus – it will say Sai Kung on the front), or Choi Hung MTR Station (minibus 1A or bus 92). The endpoint for all buses is the Sai Kung bus terminus right by the seafront near the pier. For minibuses, the stop is across the main road from the main bus terminus, and for those who arrive from Mong Kok the terminal stop is at the sports centre. Map of Sham Shui Po If you only do one thing If you only have a day to visit, explore the town centre. You can walk along the pier, dine at the seafood restaurants, drink at the cafes, and shop at the local boutique shops.
Tai Hang: Ultimate guide
Just a stone's throw away from the ever-bustling Causeway Bay (and often overshadowed by it), Tai Hang offers a rare pocket of respite that's often hard to find on Hong Kong Island. Home to a funky array of indie cafes, hidden shops, local eateries, and historic landmarks, this charming neighbourhood is an understatedly hip area that we'll never get tired of visiting. Here are just some of our favourite spots to hit up in Tai Hang, most of which offer delivery and takeaway options too. If you do decide to visit any of the recommended venues below, please be sure to follow the city's current social distancing guidelines, be responsible, and apply healthy and hygienic practices. Jump to a section: EAT DRINK SHOP LANDMARKS STAY What is Tai Hang known for?Come Mid-Autumn Festival – which usually takes place in late September to early October – locals from around the city gather in Tai Hang for the annual Fire Dragon Dance, one of the most spectacular traditions during the festival. This ancient ritual sees a 67 metre-long dragon (the head alone weighs 48kg) with 72,000 incense sticks burning on its body, being carried through the streets of Tai Hang by hundreds of performers. The event happens over the course of three days, and is by far one of the most important and famous things that Tai Hang is known for. Why do we love it?There are surprises to be found around every corner in this neighbourhood. Whether you're looking to shop for some unusual, quirky tidbits, enjoy a top-notch meal, or hoping to take in some local history, you're bound to find something to fall in love with over and over again. How do I get to Tai Hang?Get off at Tin Hau MTR station and take exit A1. Once you're on ground level, cross the road, turn right, and walk down King's Road. Then, turn left when you get to Tung Lo Wan Road. Continue walking for another five minutes or so and before you know it, you've reached the neighbourhood of Tai Hang. Map of Tai Hang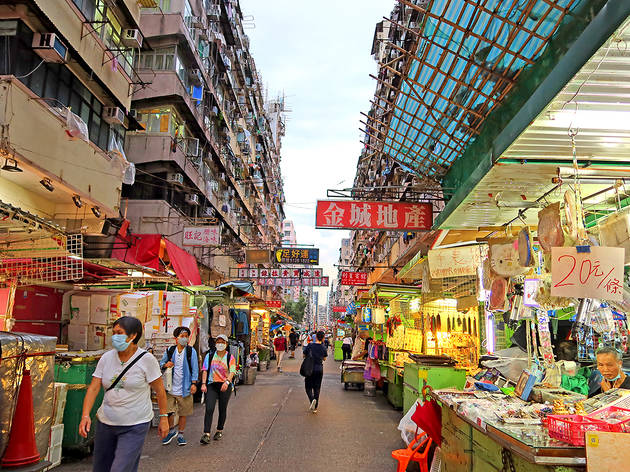 Sham Shui Po: Ultimate Guide
Sham Shui Po, one of the oldest districts in Hong Kong known for its textiles industry, has recently gained a newfound 'cool' status, reinvigorated by its young creative residents. The district has transformed as one of the hippest neighbourhoods in the city but still kept its traditional street-vendors, historical buildings, and over half a century-old Michelin-recommended eateries like Kung Wo Tofu Factory and Lau Sum Kee Noodle. Walk a few blocks, and you'll be greeted by contemporary cafes and creative hubs where patrons can enjoy a good cup of coffee while immersing in artworks by up-and-coming local artists. What's Sham Shui Po known for? SSP is one of Hong Kong's best-kept fashion secrets. The neighbourhood's fabric shops are famous for local designers – and even international designers like Versace and Calvin Klein – who frequent the place looking for textile and design inspiration. The district is also known for its treasure trove of eateries offering affordable street eats and Michelin-recommended bites. Why do the locals love it? Aside from fashion finds, the neighbourhood is a shopping mecca to bargain hunt for electronics, vintage accessories, and nostalgic toys. And though it's currently attracting a hip, young crowd, its newer residents have fostered a sense of community which not only injects new energy to the neighbourhood but also promotes the district's historical legacy. How do I get to Sham Shui Po? It is easy to get to and from Sham Shui Po via public buses and taxis that run through the district, but the best way is by MTR as the Sham Shui Po MTR station is right in the centre of the neighbourhood. Map of Sham Shui Po If you only do one thing Eat! Whether you're after authentic local food, looking for a caffeine fix, or craving for new bites, the neighbourhood has everything from third-generation family-run noodle shops to contemporary cafes.
Show more