Hong Kong neighbourhood guides
Explore the many colourful and varied neighbourhoods of our SAR
From Hong Kong's very own mini Venice to smack bang in the middle of the hustle and bustle, our city is a combination of different neighbourhoods of all shapes and sizes, with something for everyone. Follow our guide and start exploring the city – good luck!


Popular neighbourhoods in Hong Kong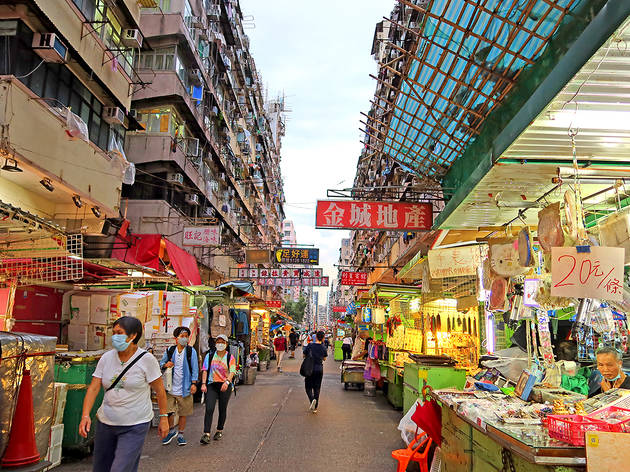 Sham Shui Po: Ultimate Guide
Sham Shui Po, one of the oldest districts in Hong Kong known for its textiles industry, has recently gained a newfound 'cool' status, reinvigorated by its young creative residents. The district has transformed as one of the hippest neighbourhoods in the city but still kept its traditional street-vendors, historical buildings, and over half a century-old Michelin-recommended eateries like Kung Wo Tofu Factory and Lau Sum Kee Noodle. Walk a few blocks, and you'll be greeted by contemporary cafes and creative hubs where patrons can enjoy a good cup of coffee while immersing in artworks by up-and-coming local artists. What's Sham Shui Po known for? SSP is one of Hong Kong's best-kept fashion secrets. The neighbourhood's fabric shops are famous for local designers – and even international designers like Versace and Calvin Klein – who frequent the place looking for textile and design inspiration. The district is also known for its treasure trove of eateries offering affordable street eats and Michelin-recommended bites. Why do the locals love it? Aside from fashion finds, the neighbourhood is a shopping mecca to bargain hunt for electronics, vintage accessories, and nostalgic toys. And though it's currently attracting a hip, young crowd, its newer residents have fostered a sense of community which not only injects new energy to the neighbourhood but also promotes the district's historical legacy. How do I get to Sham Shui Po? It is easy to get to and from Sham Shui Po via public buses and taxis that run through the district, but the best way is by MTR as the Sham Shui Po MTR station is right in the centre of the neighbourhood. Map of Sham Shui Po If you only do one thing Eat! Whether you're after authentic local food, looking for a caffeine fix, or craving for new bites, the neighbourhood has everything from third-generation family-run noodle shops to contemporary cafes.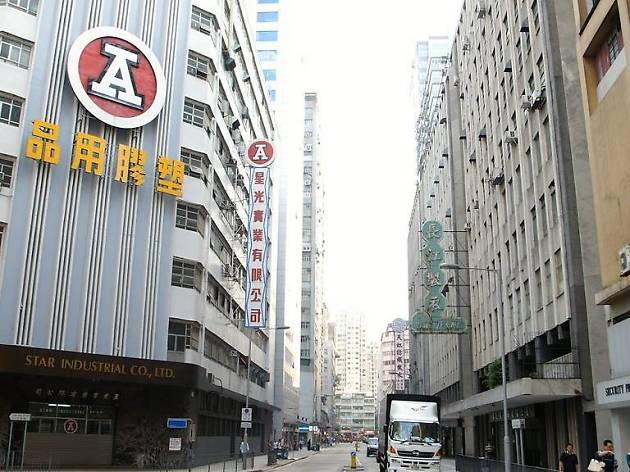 San Po Kong
In the past eighty-some years, the kidney-shaped parcel of land that is San Po Kong has developed a rich history, and boasts a plethora of old-timey sights and vintage delights. Though San Po Kong was originally a barren plot that was later adapted as one of the runways for the former Kai Tak Airport. After two short decades, it was transformed into an industrial sector when the '50s and '60s saw Hong Kong's shift from a mere entrepôt to a rapidly-growing industrial city with a booming, manufacturing-based economy. Nestled comfortably between Wong Tai Sin and Diamond Hill and situated right above the now-residential acreage that used to be the Kai Tak Airport, this compact grid of industrial and residential buildings has become a goldmine for great eateries and many more hidden gems. If you're looking for new, recherché spots to hit in one of the most overlooked parts of Hong Kong, look no further and take a look at our ultimate neighbourhood guide for the best places to visit in San Po Kong. By Angel Hong, translated by Andrea Hui
Show more