Quarry Bay & Tai Koo: Ultimate Guide
Discover all the best restaurants, cafés and things to do in Quarry Bay and Tai Koo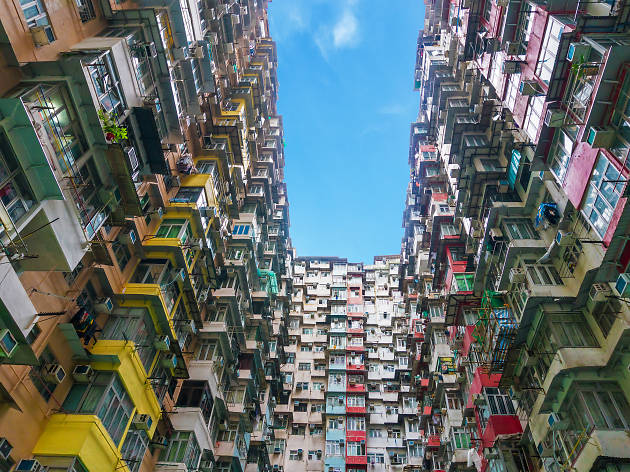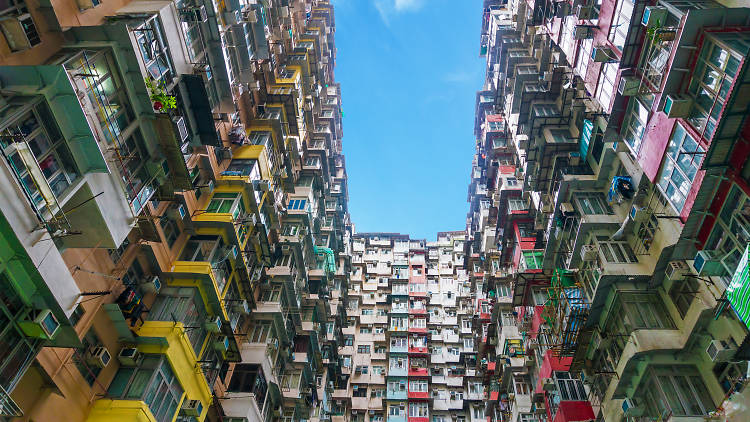 There's more to Quarry Bay than just a dull succession of office and commercial buildings. The area is home to one of the city's most Instagrammable spots, exciting indoor sports venues and trendy art galleries. Then there's the plethora of restaurants worth checking out in this up-and-coming neighourhood. Follow our guide and see why you should make a trip to Eastern District...
The best things to do in Quarry Bay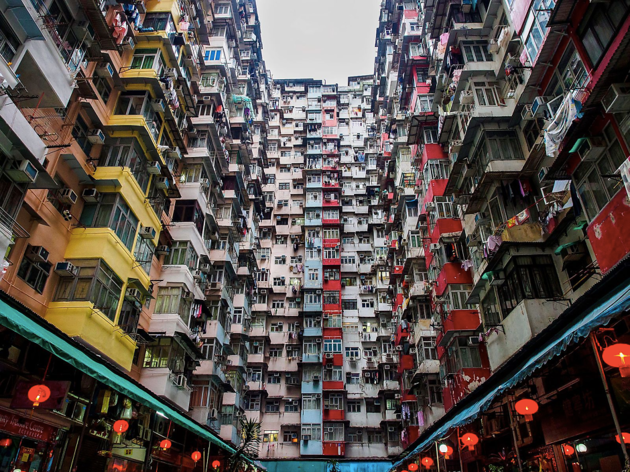 Also known as the 'Monster Building' for its conglomeration of five incredibly densely stacked residential complexes, Yik Cheong Building and Montane Mansion are probably the most well-known locations in Quarry Bay and definitely among the most Instagrammed spots in Hong Kong. A perfect reflection of our city's famed urban density, the photogenic architecture has also featured in Hollywood blockbusters like Ghost in the Shell and Transformers: Age of Extinction.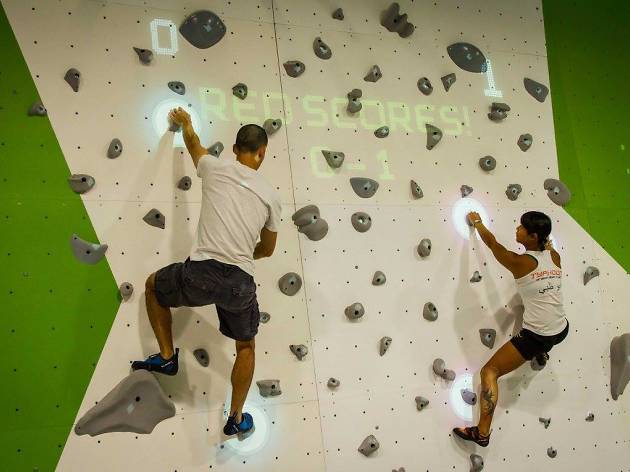 Unleash your inner child at this indoor obstacle course. At its core, Verm City is an indoor rock climbing gym with a 4.5m colourful boulder gym, top roping and leading wall, as well as Asia's first augmented wall (which uses projected graphics and proprietary body tracking to create interactive games) that's perfect for beginners. Verm City is also home to the city's first and only climbing theme park, where visitors can climb, scale and clamber up 19 different obstacles. And yeah, there's a 6m-high giant slide, too. $180 per hour.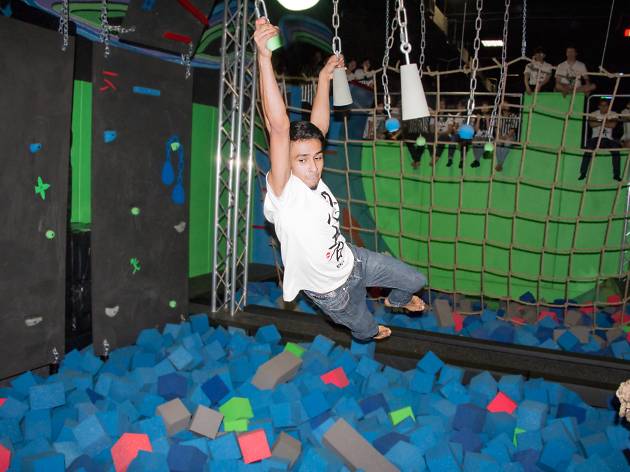 Ryze, Hong Kong Island's biggest trampoline park, is completely lined with trampolines from wall to wall, with foam pits and rope swings allowing the daring to indulge their ninja fantasies. All visitors must sign a liability waiver but once you're in, you can bounce, flip and jump to great heights to your heart's content. It's a surprisingly decent exercise workout too! Starts at $150 for one hour.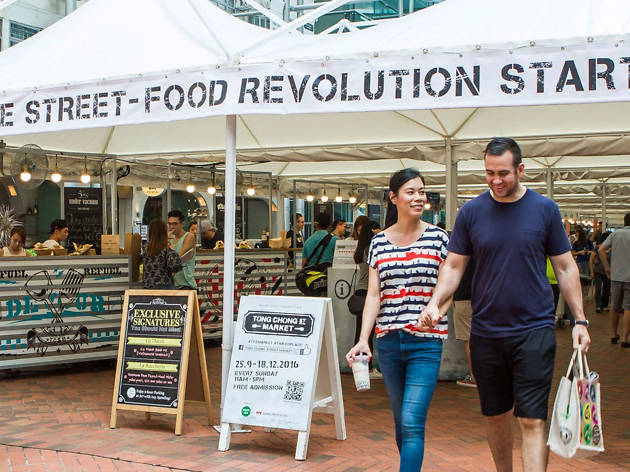 Bring home the freshest local produce at this regular Sunday Market in Taikoo Place. With up to 40 stalls offering everything from seasonal fruits, baked goods and organic food, sample and try out healthy delicious nibbles while learning more about sustainable eating. Though the market is on summer hiatus, mark your calendars for when it returns in November.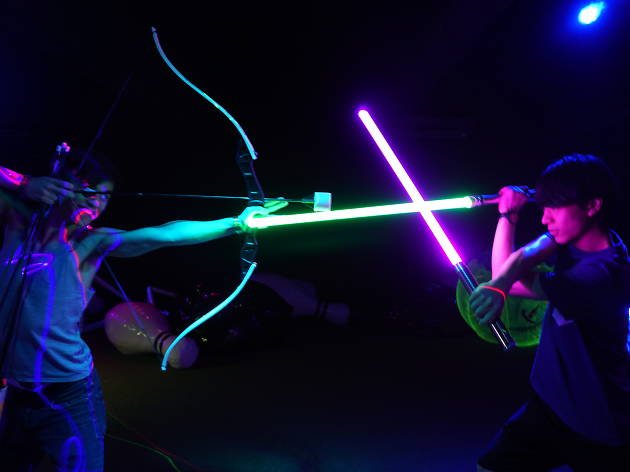 Hong Kong's only neon-themed indoor playground, Crossfire Arena offers patrons glow-in-the-dark bubble suits to bump about in when playing on their indoor pitch. Learn drills and strategies as teams waddle across the pitch in their bubble suits trying to score before inevitably getting smacked to the floor. Aside from bubble football, Crossfire has a whole host of other fun, neon-themed games including archery tag, dodgeball and light-up sabres that are perfect for any Star Wars fans. $225 per person.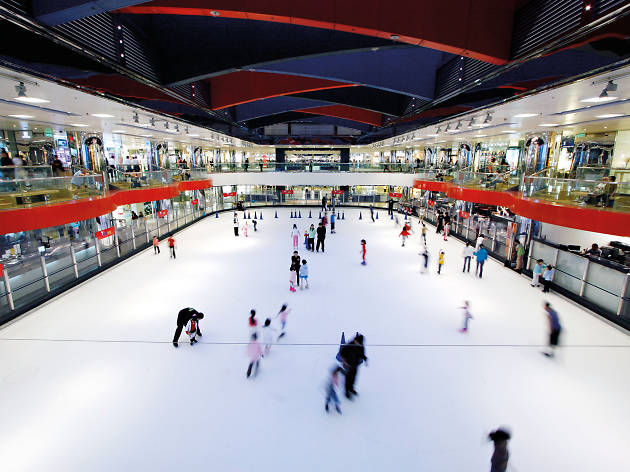 Things to do, Ice skating
This rink has the smoothest, slickest ice around – not to mention, it's the only rink on Hong Kong Island. Regular skaters are rewarded with a points card which can be used to collect various skating accessories. However, it's not the best rink to practice your backward arabesque spiral as this and other advanced moves are banned for the safety of fellow skaters. $75 per hour.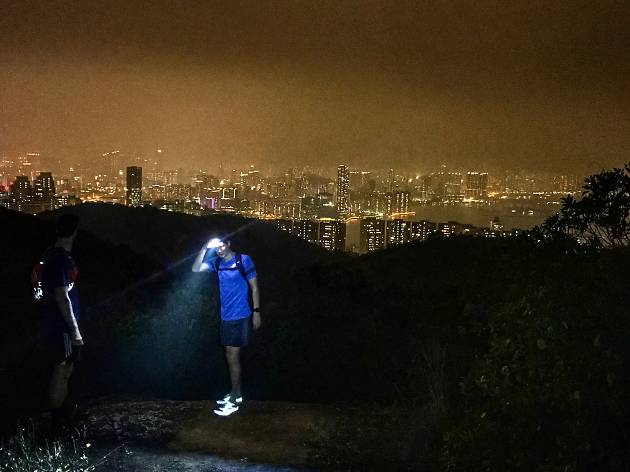 The hike up to Mount Parker is one of the most popular nocturnal strolls in the city, providing stunning panoramic views of the Hong Kong's famous night-time landscape and, more excitingly, fireflies. There are several ways to get up to the peak, but the most straightforward route is to follow the bottom of Mount Parker Road – just five minutes away from Quarry Bay MTR station. Have your cameras at the ready to capture illuminated skyscrapers and fireflies lighting up the scene.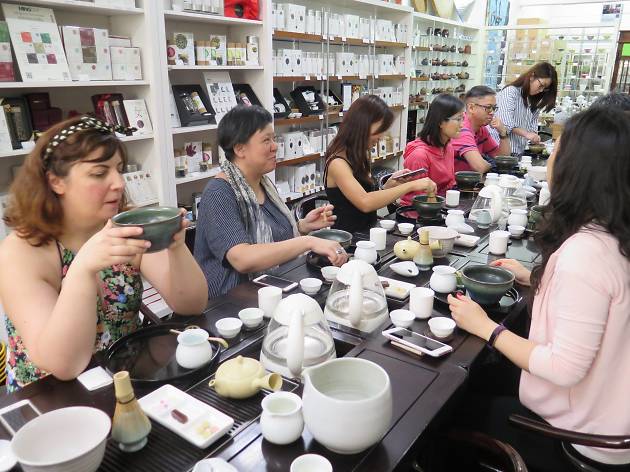 Want to impress your friends and family with your Chinese tea expertise? At MingCha Tea House, you can have as many tea tastings as you want for a fixed price – perfect for tea enthusiasts and culture vultures. By the end of this fun and interactive class, you can learn all about the histories and origins of different teas, as well as knowing how to brew a cup of tea like a pro. Bring home some of the wonderful selection of authentic teas MingCha has on offer, all presented in eco-friendly packaging. $350 per person.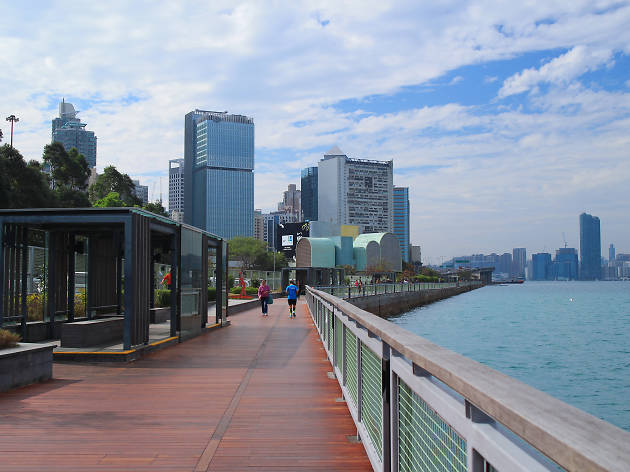 This scenic promenade winds its way alongside the harbour giving strollers stunning views towards the New Territories. Connecting Quarry Bay Park and Tai Koo Shing Park with various children's playgrounds, rollerblading parks and open spaces — tai chi, anyone? – the promenade makes for a brilliant romantic stroll or spot to jog at night. Quarry Bay Park is also one of the few places in the city to see cherry blossoms during early February – take a snap and watch the Instagram 'likes' roll in.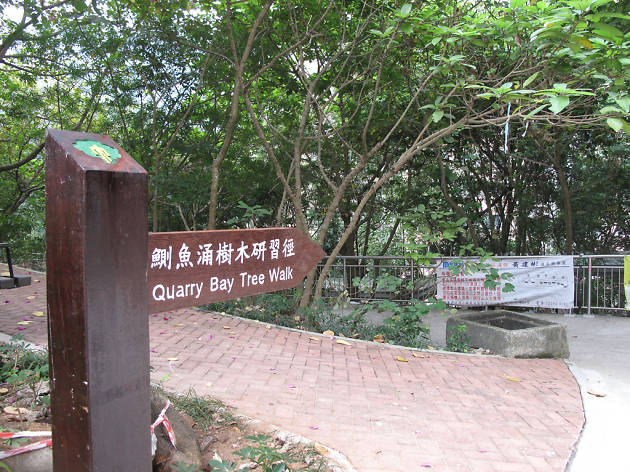 The perfect example of an urban oasis, Quarry Bay Tree Walk is just a few minutes walk away from Kornhill Garden, making it an easy escape from the neighbourhood hustle and bustle. A fairly flat and surprisingly peaceful route, the 1.1km-long stroll takes you through not only beautiful forestry but also remnants of war such as communal stoves and warehouses.
Show more
The best restaurants in Quarry Bay
Discover more neighbourhoods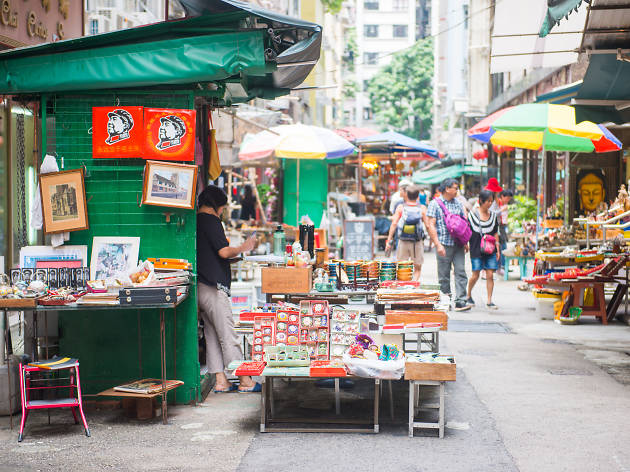 Grab a coffee to go and follow our guide to all the best things to do in one of Hong Kong's coolest neighbourhoods.