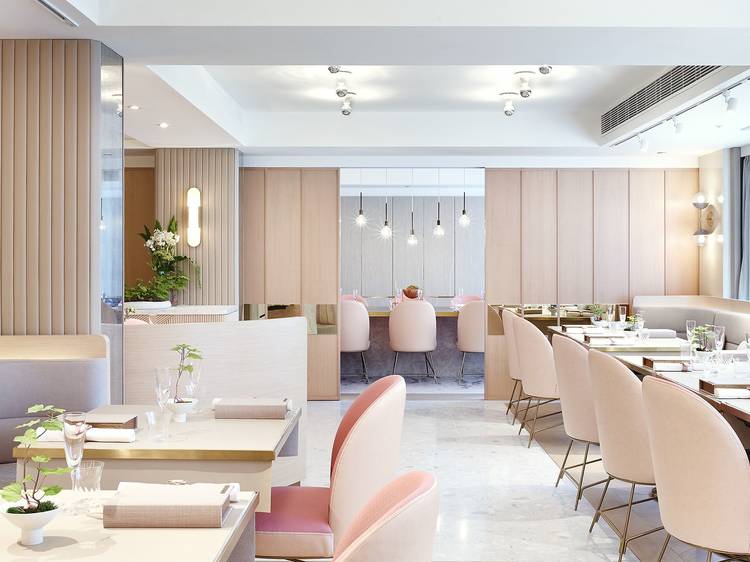 Photograph: Courtesy Tate Dining Room
Start your Sheung Wan culinary adventure at Queen's Road Cooked Food Market, which houses several stalls and has become a local institution for cheap, cheerful, but quality eats. Try the famous ABC Kitchen stall for western food and neighbouring Chautari for hearty Indian.
Yardbird specialises in creating Japanese-style yakitori skewers using every part of a chicken. Show up early, sink a beer while you're waiting for a table, then try the liver mousse, sweet corn tempura, and duck fried rice.
A little further afield, Chachawan brings the fiery flavours of Thailand's northeastern Issan province to Sheung wan with eye watering larps and som tums. Put out the flames with the classic mango sticky rice.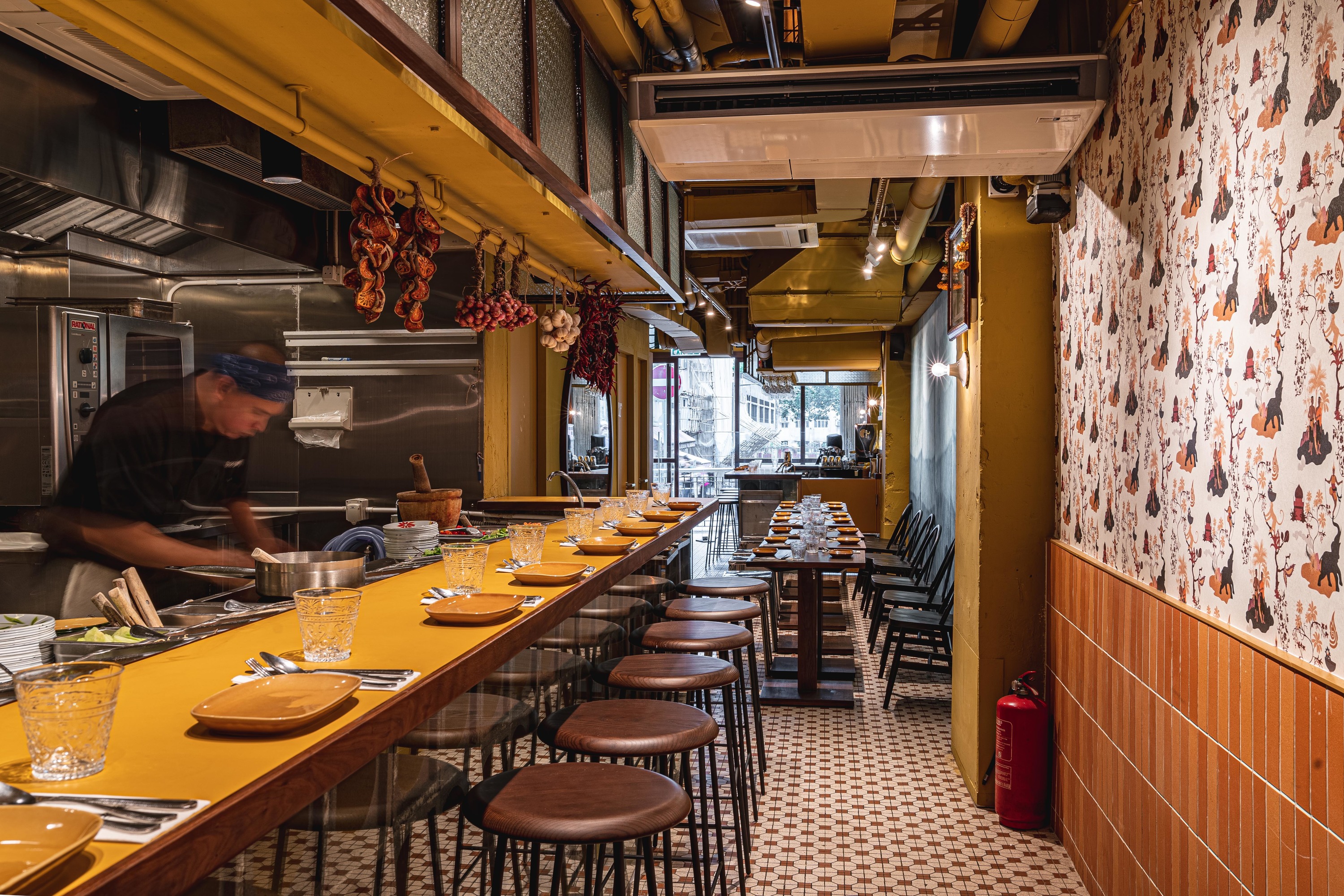 Photograph: Courtesy Chachawan
Adding southern French flair to the district, Nissa la Bella is an easy, breezy spot – grab a glass of wine and the Daube Niçoise, and you could almost fool yourself into thinking you're on holiday on the French Riviera.

If you're looking for some Spanish flavours, the neighbourhood restaurant El Vaso De Oro on Sai Street is a favourite spot in the area. The restaurant serves classic and hearty Spanish dishes that are perfect for a casual lunch or dinner.
Head to chef Vicky Lau's two Michelin-starred restaurant Tate Dining Room for an upscale dining experience offering seasonal tasting menus with an avant-garde take on Chinese cuisine with a French twist. Another must-try is its sister venue, the newly opened French-Chinese restaurant Mora located on Upper Lascar Row. Explore dishes featuring soy-based ingredients in a la carte and set lunch and dinner menus.
For more dining venues, here's a complete list of must-visit restaurants in Sheung Wan.