London events in April
Plan an amazing April 2018 with our selection of the best events, exhibitions and things to do in London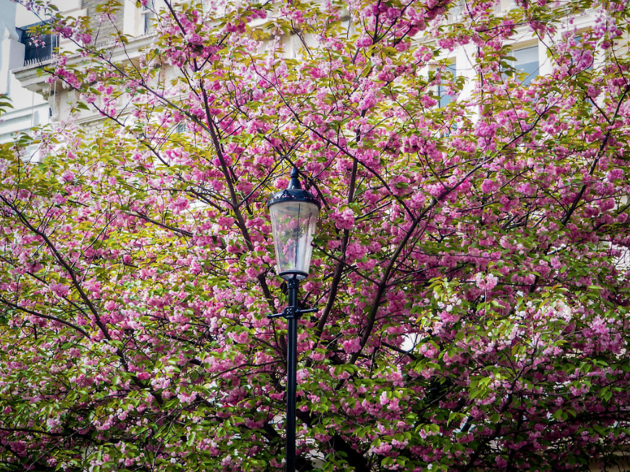 Whip off that wooly hat. It's April and spring has officially landed in London. Get April in London off to a cracking start by filling up on tasty chocolate treats and hunting for eggs this Easter. With warm, sunny weather around the corner, hit up the city's rooftop bars, which are just starting to open, take a walk around London's fabulous parks, and start picking out your spot to wave on the brave souls taking part in the London Marathon. There's a whole load of other London happenings, openings and pop-ups to get involved in this month. Here are our April 2018 highlights to get you started. FYI, we know you've got a good month ahead.
RECOMMENDED: Our definitive London events calendar
Find great things to do all year round
London is a treasure trove of brilliant days out and activities worth boasting about. Find great new ways to fill your free time with this list of our favourite things to do in the capital.
Read more
Sponsored listing
L'Anima Café
When one of the smartest Italian restaurants in the Square Mile decides to do a casual spin-off, it doesn't mean you can show up in your flip-flops or bring the kids. So don't let the rustic harvest festival-esque display or cute table bouquets of herbs and fruit fool you either. L'Anima's little sister might have a softer look and more relaxed menu than the white and chrome flagship, but it's every bit as City slick.Located just one street away from chef Francesco Mazzei's original restaurant, this expansive, glass-fronted spot boasts more than just a 'less formal' eatery. There's also a bar with all-day dining to soak up those after-work drinks or cheeky afternoon pints, and a deli is packed with take-away Italian salads, pizza by the slice and sweet snacks for lunching office workers.Soon after we sat down a welcome trolley arrived. It was loaded with excellent own-made breads ranging from cheesy grissini to swirls of 'nduja (a spreadable, spicy Calabrian 'sausage') plus dips such as roasted aubergine, and an anchovy and tomato version of the ancient Roman fermented fish sauce, garum. There's no such thing as a free breadstick in the City, though, as this costs £3.75 for a selection. As with L'Anima, the restaurant menu here is inspired by southern Italian cuisine. The presentation has few of the artistic smears and blobs you'll find at the older sibling, and you won't find the the pasta mountains that an Italian mamma would fatten her family up on. Instead the dishes are