South Bank area guide
Your ultimate guide to all the cultural happenings and best things to do along this lively stretch of the river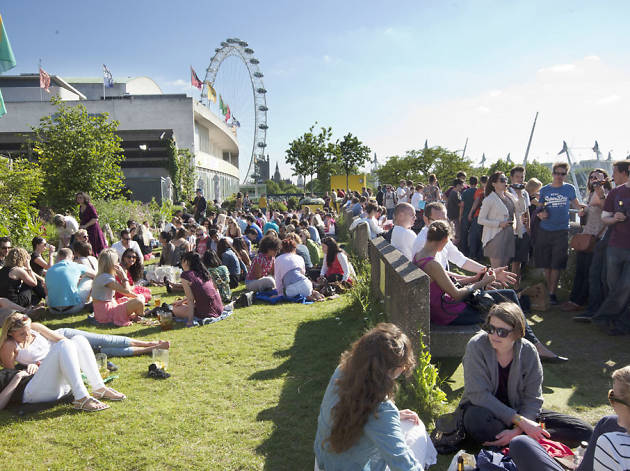 London's South Bank is a hub of culture. A two-mile procession of mainly state-funded arts and entertainment venues and events, it's one of those rare places that is as popular with Londoners as with tourist visitors, and it's a great spot to experience being out and about in the capital again.
The area's modern-day life began in 1951 with the Festival of Britain, which was staged to boost morale in the wake of WWII. Still testament to the project is The Royal Festival Hall, which has since expanded into the Southbank Centre and sits alongside BFI Southbank, the concrete ziggurat of the National Theatre, the London Eye, Tate Modern, the Millennium Bridge, Shakespeare's Globe and more.
As well as being a great place to soak up some London culture, the South Bank is great for a wander along the Thames, to check out a market or have a drink with views of the city skyline. There are plenty of eating options too – both restaurants and street food.
RECOMMENDED: Our London area guides.