FYF Fest 2017: Lineups, slide shows and more
Check out our complete FYF Fest 2017 festival coverage here, from ticket info to photo roundups of past years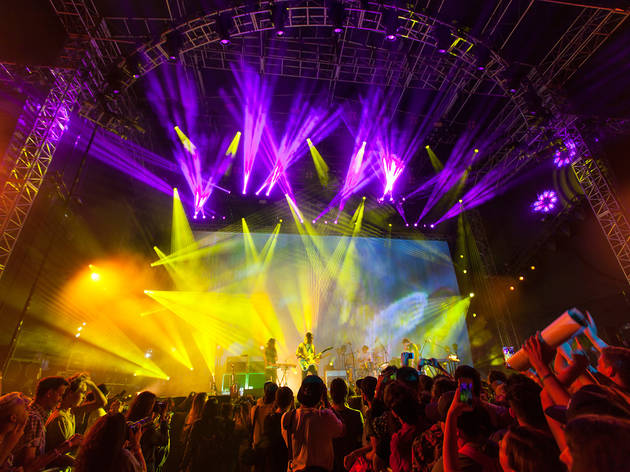 FYF Fest is almost here, and we have plenty to share from the summer music festival. The folks at FYF continue to step it up compared to their humble beginnings at the Echo all those years ago. The result is a fest that's well-curated albeit a little rough around the edges—true to its "Fuck Yeah" namesake, we suppose—but still leaves us curious to see what next year will bring. Check out our thoughts on and best photos from this year's fest—and before you know it, FYF Fest 2017 will be here.
What are the FYF Fest 2017 dates?
FYF Fest 2017 will take place July 21, 22 and 23, 2017—now three days and not in August, as it has traditionally taken place.
When do tickets go on sale?
Tickets go on sale Friday, March 24th at noon.
How much do tickets cost?
Three-day passes cost $299, with single day tickets thankfully still available for $125. A VIP pass will run you $549.
What's the FYF Fest 2017 lineup like?
Missy Elliott and Björk co-headline Friday night of the now three-day festival, followed by sets from Frank Ocean and Nine Inch Nails over the weekend. A Tribe Called Quest, Erykah Badu, Iggy Pop, Solange, Run the Jewels, Flying Lotus, Anderson.Paak, MGMT, Nicolar Jaar and Slowdive round out the rest of the lineup.