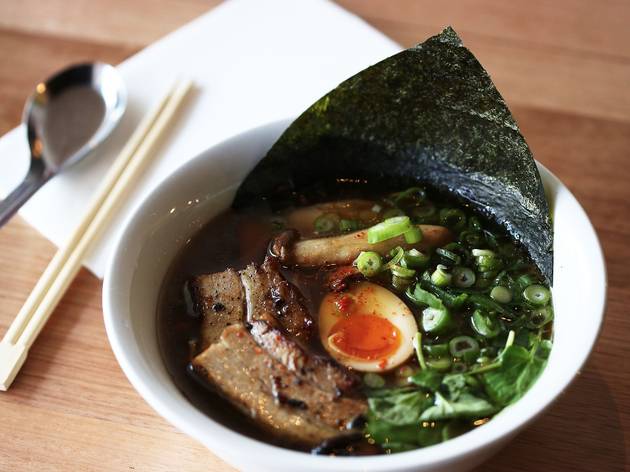 The best ramen in Melbourne
From tonkotsu to tsukemen, here's where you can find Melbourne's best bowls
The basis of any self-respecting bowl of ramen is the happy union of broth, noodles and toppings. But essential to a good swallow is the tare; not unlike the mirepoix in a soup, this is the shio (salt), shoyu (soy) or miso base that gives ramen its distinct flavour profile. With this in mind, we tested Melbourne's ramen shops to find the best of the bunch. Still hungry? Try one of Melbourne's best Japanese restaurants instead.
The best ramen shops in Melbourne
Try some of Melbourne's best restaurants
Unless you have the metabolism of a nine-year-old, and the finances of a Kardashian, you never stand a chance against Melbourne's ferocious dining machine. The openings just don't stop and ain't nobody got time to keep on top of what's what. Except us, that is. So behold, our eat-and-destroy list – a guide to Melbourne's 50 best restaurants.
Best selling Time Out Offers