The best ramen in Melbourne
From tonkotsu to tsukemen, here's where you can find Melbourne's best bowls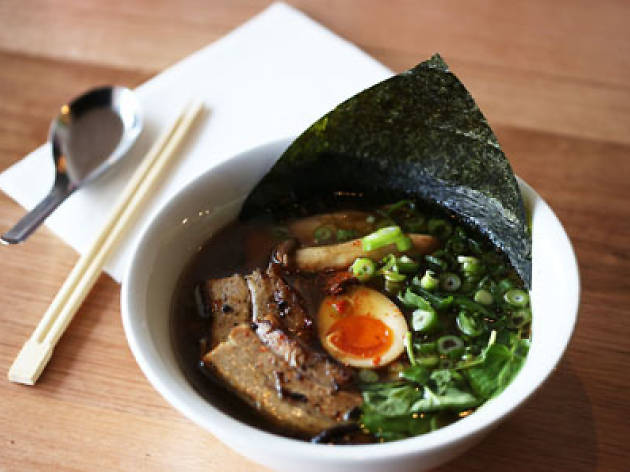 The basis of any self-respecting bowl of ramen is the happy union of broth, noodles and toppings. But essential to a good swallow is the tare; not unlike the mirepoix in a soup, this is the shio (salt), shoyu (soy) or miso base that gives ramen its distinct flavour profile. With this in mind, we tested Melbourne's ramen shops to find the best of the bunch. Still hungry? Try one of Melbourne's best Japanese restaurants or dumpling houses instead.
The best ramen shops in Melbourne
How to eat ramen like a pro
Eating ramen is serious business. Follow the these steps and get maximum deliciousness out of every bowl.
1. Pull out a bit of noodles with your chopsticks. Take less than you think you need for optimal slurp action.
2. Using your chopsticks, lift the noodles until they're untangled, then dip them in and out of the soup.
3. Get slurping. It's a bit like drinking fancy wine, you want to suck air into your mouth to make the slurping sound. Don't be afraid to make some noise.
4. Alternate between noodle slurping, broth sipping and taking bites out of the chashu pork.
5. Don't stop when the noodles are finished. Pick up your bowl and drink the broth right out of it.
Oishi (delicious)!
Explore more Japanese eateries
Say "konnichiwa" to the city's finest places to enjoy sushi, sashimi, sake and so much more. Whether you want to dip into a cosy inn-style café or hobnob with the glitterati, you'll find what you're looking for here.