Time Out Food Awards 2018: recap
Find out who took out all the glory at our sixth and biggest-ever Time Out Food Awards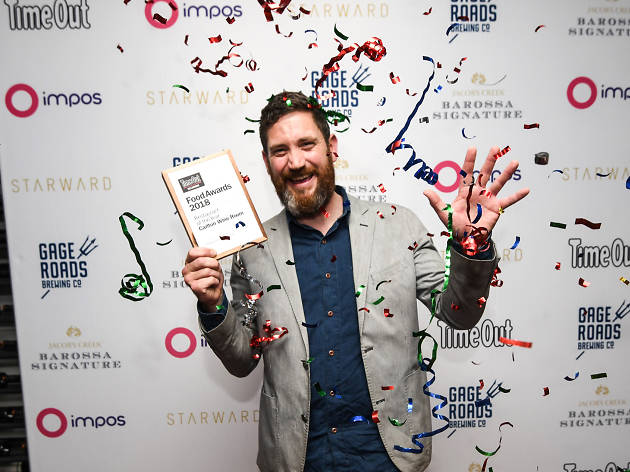 1/15
Photograph: Graham Denholm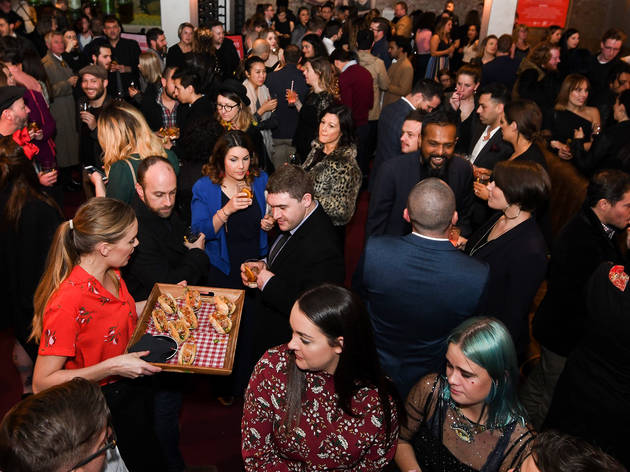 2/15
Photograph: Graham Denholm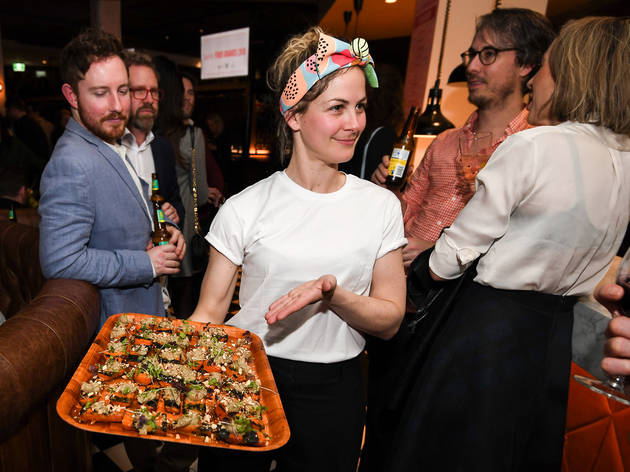 3/15
Photograph: Graham Denholm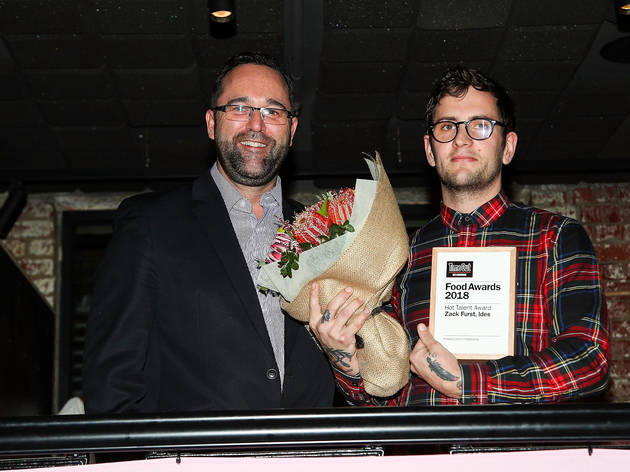 4/15
Photograph: Graham Denholm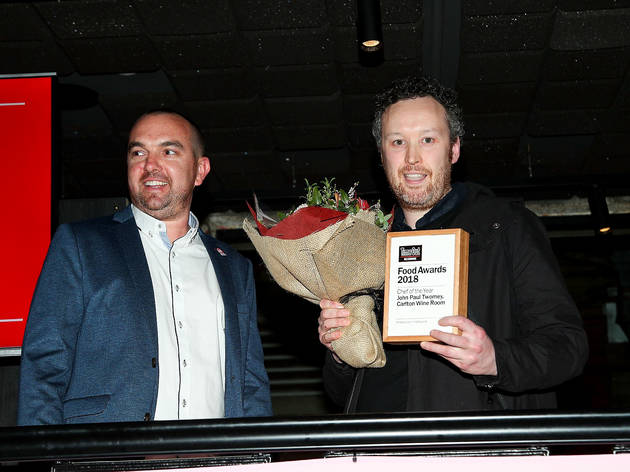 5/15
Photograph: Graham Denholm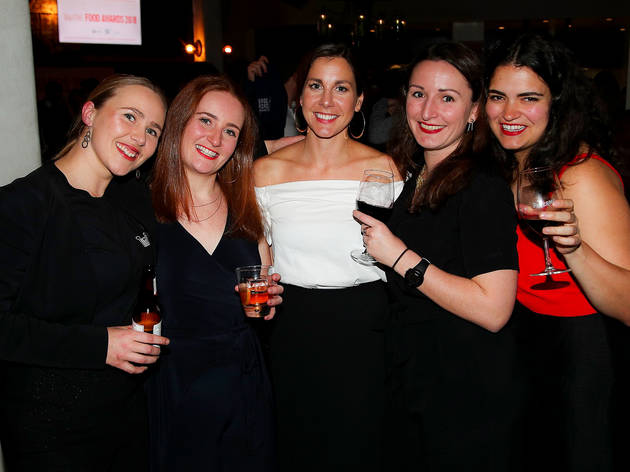 6/15
Photograph: Graham Denholm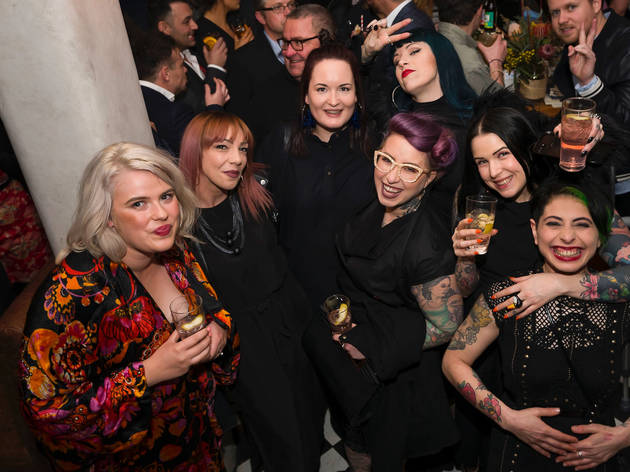 7/15
Photograph: Graham Denholm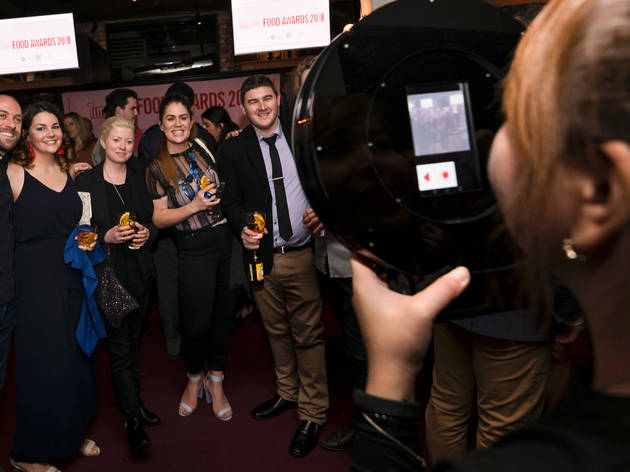 8/15
Photograph: Graham Denholm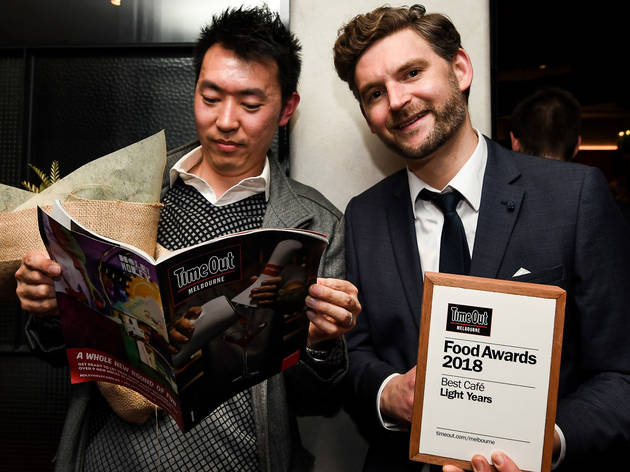 9/15
Photograph: Graham Denholm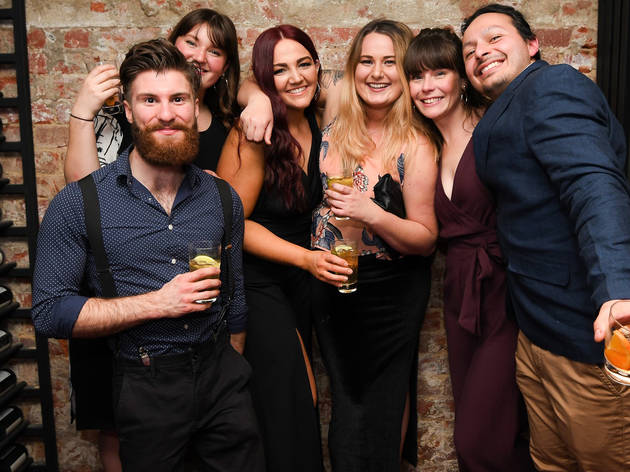 10/15
Photograph: Graham Denholm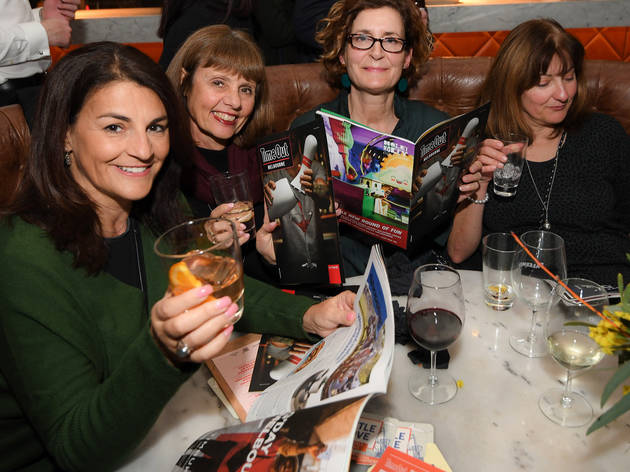 11/15
Photograph: Graham Denholm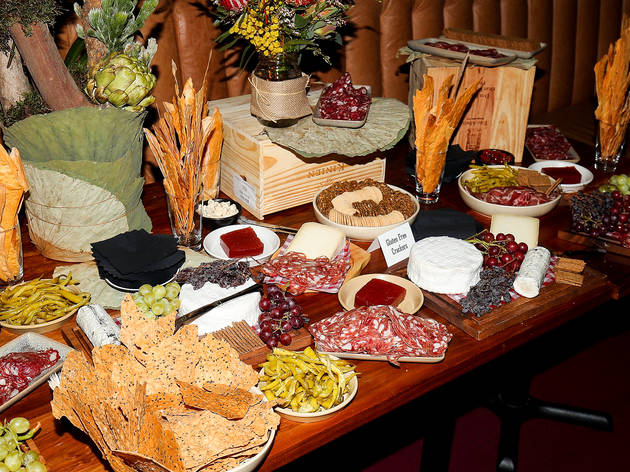 12/15
Photograph: Graham Denholm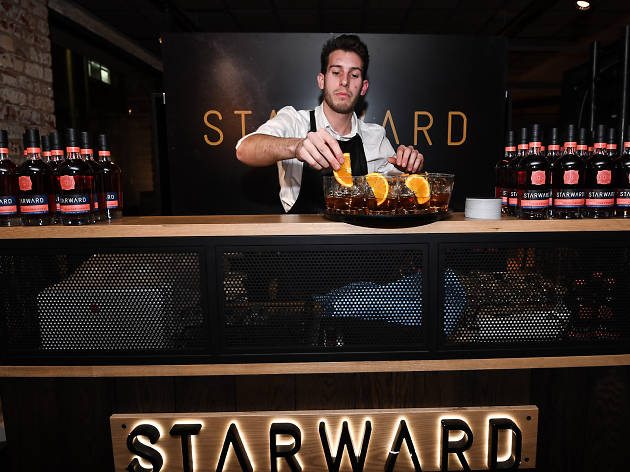 13/15
Photograph: Graham Denholm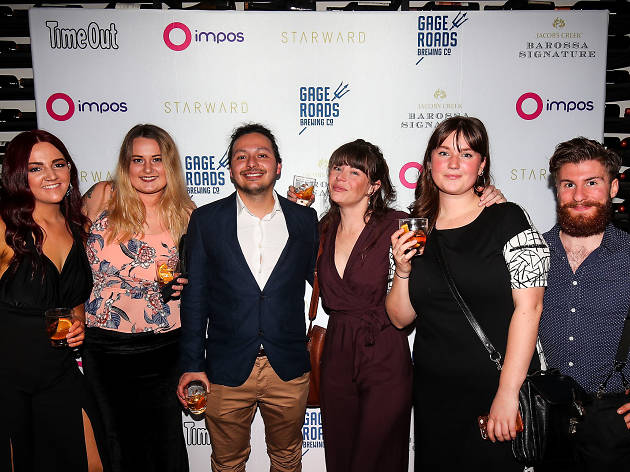 14/15
Photograph: Graham Denholm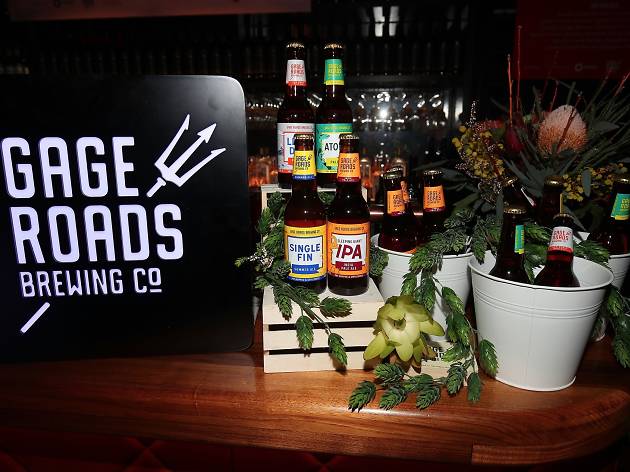 15/15
Photograph: Graham Denholm
It's the most wonderful time of the year… Food Awards season, when we get to crown the best of the best in this city of incredible dining powered by some of the best cheffing talent in the known 'verse.
It's also an excuse for a big ol' party, which is why 300 Melburnians packed out Palermo for a celebration of Melbourne's restaurants, from the cheapest of cheap eats to the fanciest of fine dining. The night began with Old Fashioneds from Starward, wines from Jacob's Creek Barossa Signature range and frosty brews from Gage Roads Brewing Co, including the Single Fin Summer Ale, Atomic Pale Ale, Sleeping Giant IPA and Little Dove New World Pale Ale.
On the food front, Palermo's Argentinian kitchen was pumping out croquetas (both suckling pig and pumpkin and sweet corn), empanadas, ceviche, steak sandwiches, wood-roasted pork buns, grilled carrots, Argentinian doughnuts, cheese and charcuterie.
The room was packed with head chefs, hot talent, industry legends, tango dancers and a whole lot of people who truly love dining out in Melbourne. Comedian Gen Fricker was on hosting duties, delivering the news on who would take home the award for Best Casual Dining, Chef of the Year, and Restaurant of the Year. They were curious as to the winners of the Cheap Eat, Fine Dining and Café category. And thanks to a hospitality scene that has the kind of momentum you expect from a bullet train, there was an award for the Best New Restaurant to have opened their doors in the last 12 months. In fact, the Melbourne scene struggled to contain all the dining excellence, which is why we added an award for the Best Regional Restaurant for the venues opening up outside the city limits.
Plus there is always the will of the public, who this year voted for Shane Delia's Maha to take home the coveted People's Choice Award. The crowd went double wild for chef John Paul Twomey who took home Chef of the Year and whose restaurant, Carlton Wine Room, was crowned Time Out's Restaurant of the Year for 2018.
And as for who to watch next, the Hot Talent winner was Ides' Zack Furst. Light Years took out the Best Café award, and in a huge win for Melbourne's party credentials, 24-hour snack palace, Butchers Diner won the gong for Best Cheap Eat, arriving just in time to claim their trophy.
Best New Restaurant went to the Thai flavours coming out of Sunda, Best Casual Dining Restaurant went to the family-friendly pizza palace Harley and Rose, and the Best Fine Dining Restaurant was awarded to flash Japanese newcomer, Ishizuka. And next time you're planning a mini-break, set your Google Maps for Merricks to visit our Best Regional Restaurant, Laura.
Everyone's favourite Flinders Lane haunt, Cumulus Inc, took home this year's Legend Award in recognition of its ten hugely influential years on the scene.
All the winners walked away with trophies and the glory that comes with a Time Out Food Award. The celebrations would not have been possible without our beautiful venue, Palermo, and our sponsors Impos, Starward, Gage Road Brewing Co, and Jacob's Creek and let's not forget our favourite photo box, Fotobox.
Can't wait to start ticking these amazing venues off your hit list? You can read about all our winners and nominees, by picking up a free copy of Time Out's Food Awards spring issue. We'll be handing magazines out on Thursday, August 30 at Parliament, Flinders Street and Flagstaff stations, and on Friday, August 31 at Melbourne Central and Flinders Street stations.


See all the winners from the Time Out Food Awards
The Time Out Food Awards lets us celebrate Melbourne's champions of the restaurant scene – and throw a party to remember. Here is all the winners from the hospitality scene's night of nights.