Time Out Food Awards 2017: recap
Find out who took out all the glory at our fifth and biggest-ever Time Out Food Awards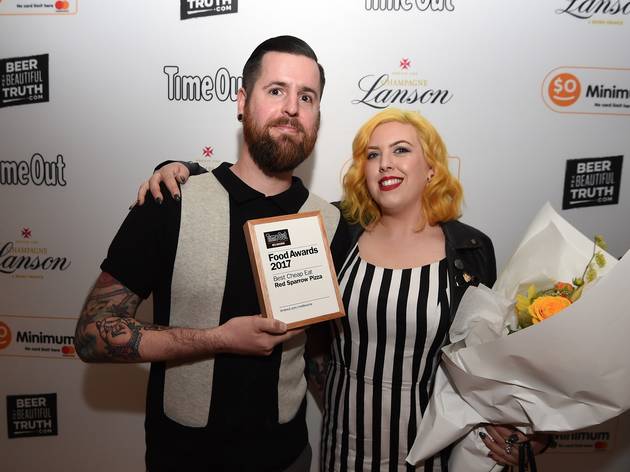 1/19
Photograph: Vince Caligiuri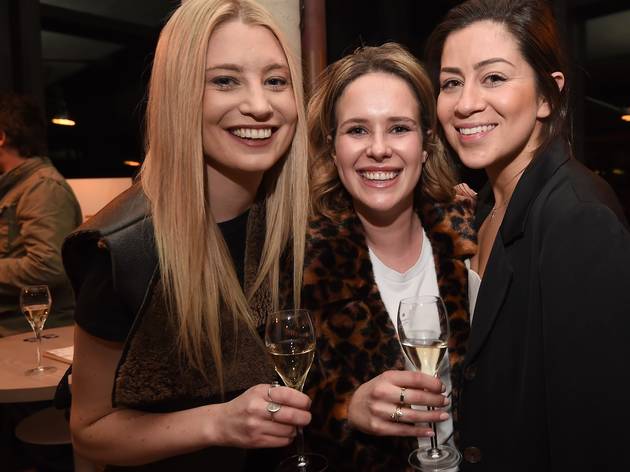 2/19
Photograph: Vince Caligiuri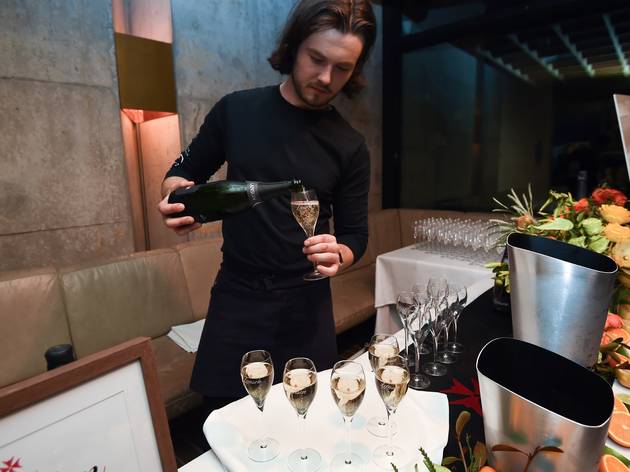 3/19
Photograph: Vince Caligiuri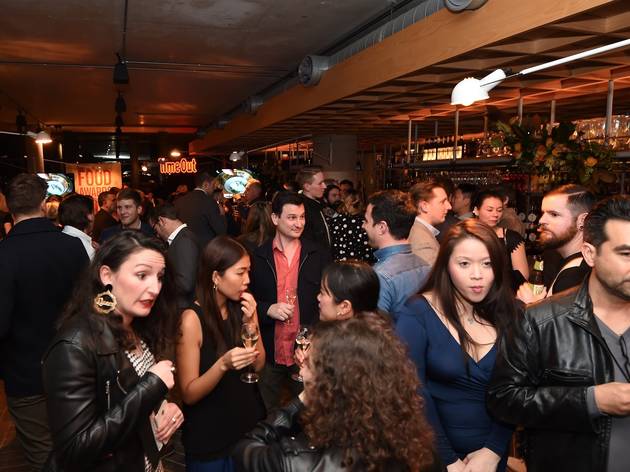 4/19
Photograph: Vince Caligiuri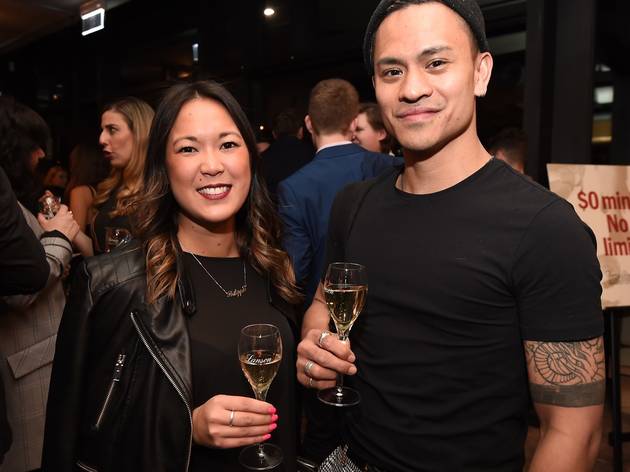 5/19
Photograph: Vince Caligiuri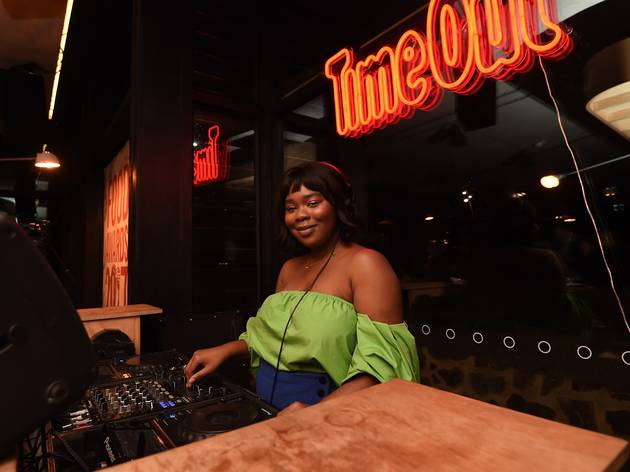 6/19
Photograph: Vince Caligiuri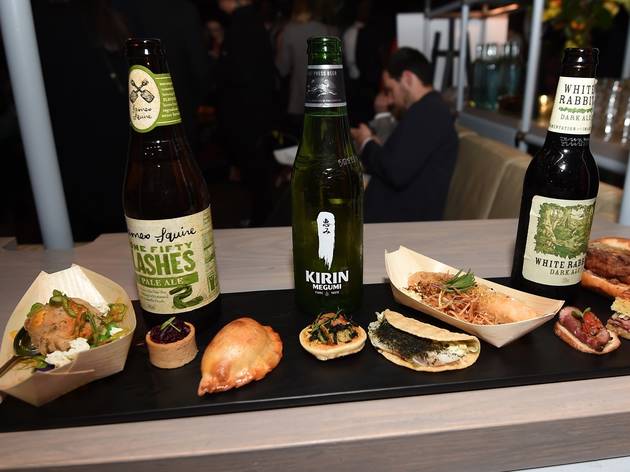 7/19
Photograph: Vince Caligiuri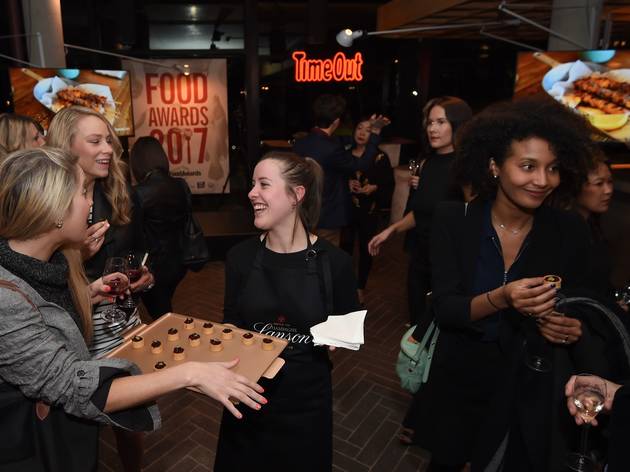 8/19
Photograph: Vince Caligiuri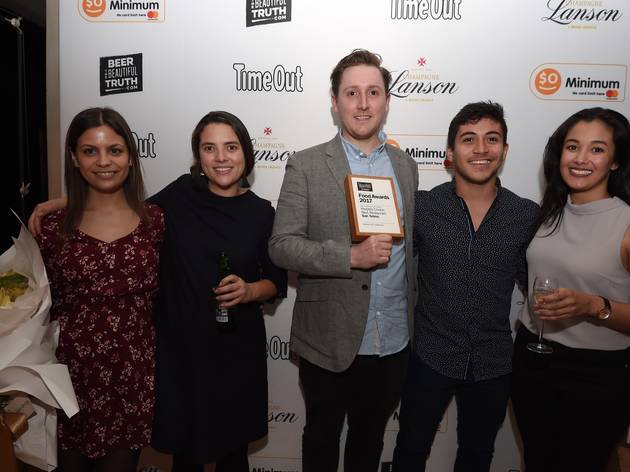 9/19
Photograph: Vince Caligiuri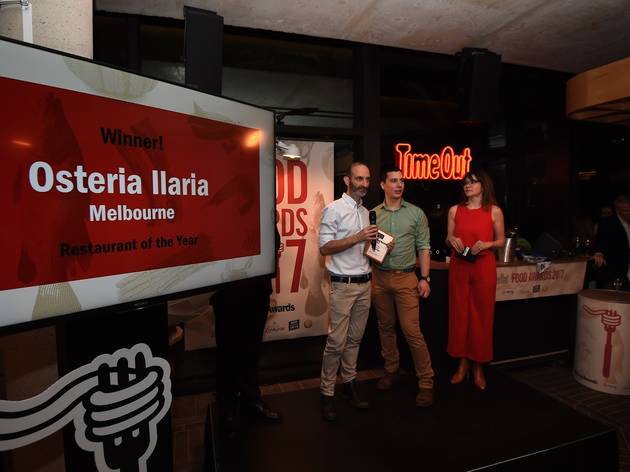 10/19
Photograph: Vince Caligiuri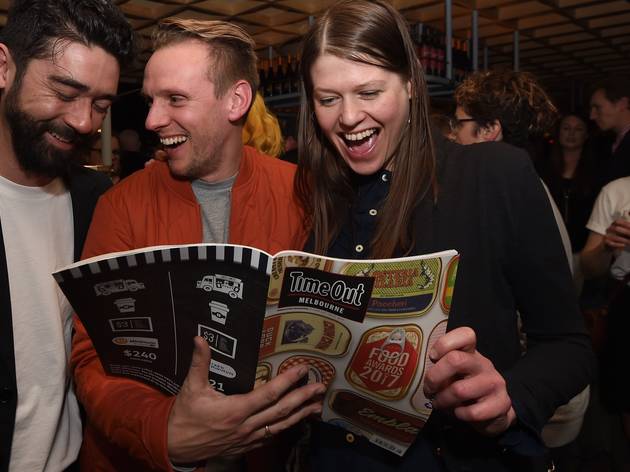 11/19
Photograph: Vince Caligiuri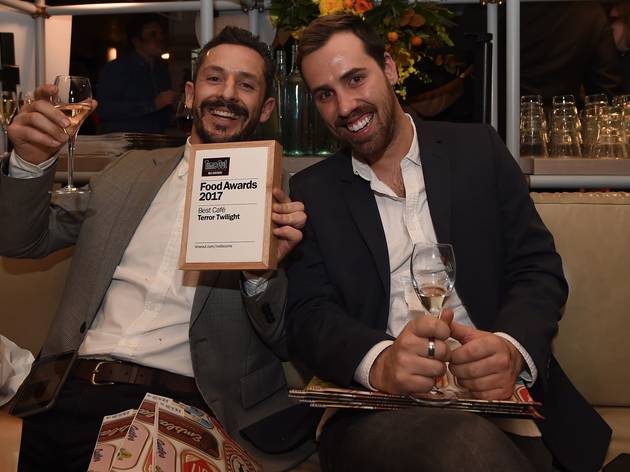 12/19
Photograph: Vince Caligiuri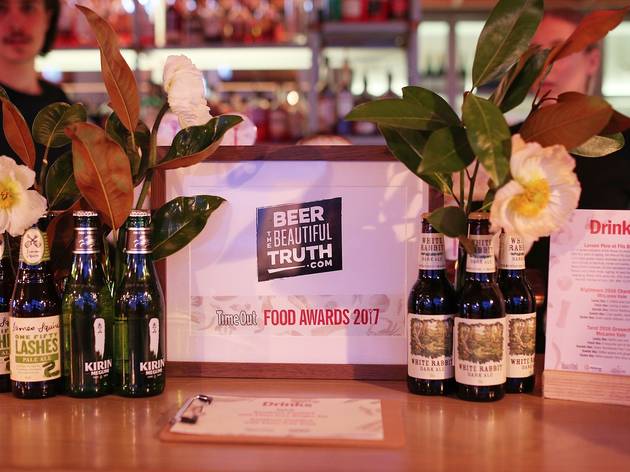 13/19
Photograph: Graham Denholm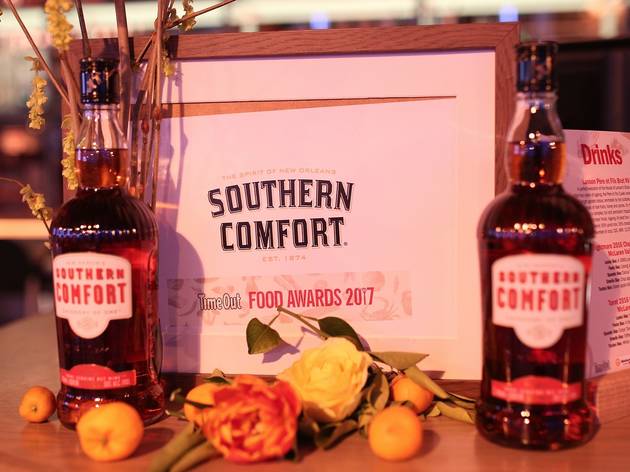 14/19
Photograph: Graham Denholm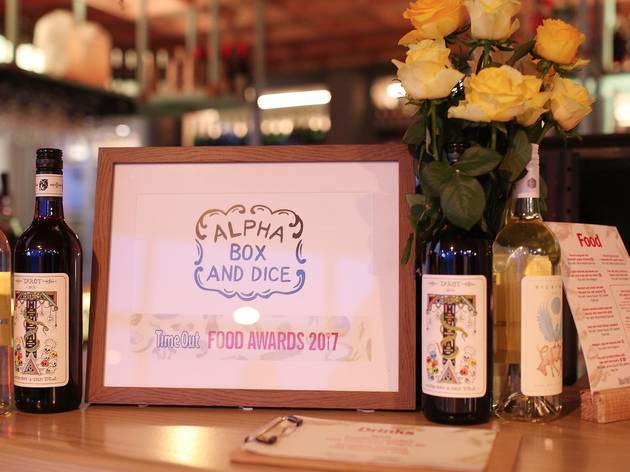 15/19
Photograph: Graham Denholm
16/19
Photograph: Graham Denholm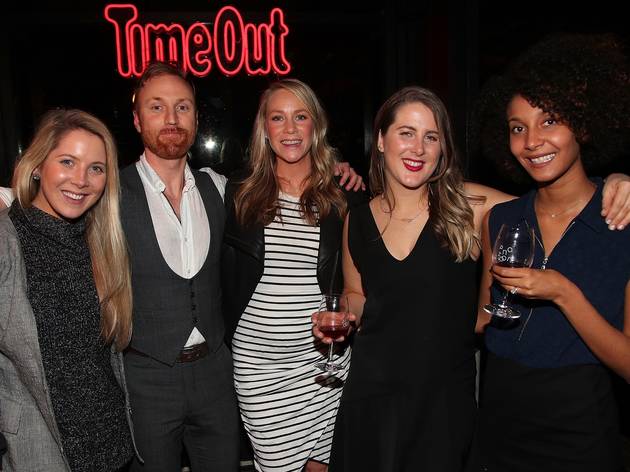 17/19
Photograph: Graham Denholm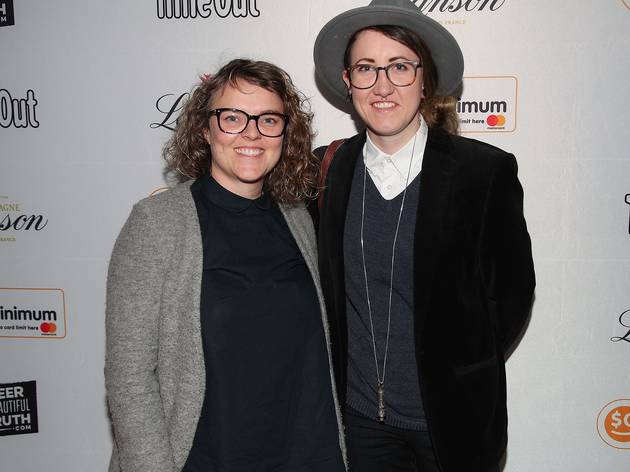 18/19
Photograph: Graham Denholm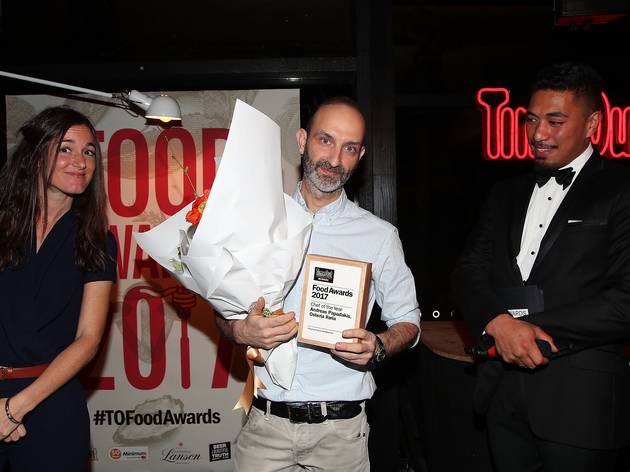 19/19
Photograph: Graham Denholm
It's the most wonderful time of the year… Food Awards season, when we get to crown the best of the best in this city of incredible dining powered by some of the best cheffing talent in the known 'verse.
It's also an excuse for a big ole' party, which is why over 250 Melburnians braved the wild winds and headed to the seaside for a celebration of Melbourne's restaurants, from the cheapest of snacks to the fanciest fine dining, at the beautiful Pontoon St Kilda Beach. The night began with Champagne from Lanson, followed by a food and beer pairing care of Beer the Beautiful Truth and Pontoon. There was seared kangaroo with a mountain pepper dressing; hickory smoked brisket pastrami on brioche; and 12-hour braised spring lamb empanadas to accompany your White Rabbit Dark Ale. Keeping things light, there were lightly torched sea bream tacos, avocado blinis and mini fish and chips to go with the Kirin Megumi. James Squire 150 Lashes went down a treat with beetroot and sumac tarts with whipped feta, spicy jerk fried chicken sandwiches and pea and zucchini fritters. Southern Comfort brought summer vibes to the evening, while Alpha Box and Dice supplied the wine times.
Mastercard proved to everyone that there's a very good business case to be made by dropping minimum spends with their video, as well as presenting two awards: People's Choice Best Bakery, which went to Candied Bakery, and People's Choice Best Fast Food, which went to 8bit burgers.
The room was packed with head chefs, hot talent, industry legends and a whole lot of people who truly love dining out in Melbourne. Plus Winning Tastes, who are part of the Royal Agricultural Society of Victoria, so they know their stuff when it comes to good food. Everyone was there to see who would take home the award for Best Casual Dining, Chef of the Year, and Restaurant of the Year. They were curious as to the winners of the Cheap Eat, Drinks Service, Fine Dining and Café category. And thanks to a hospitality scene that has the kind of momentum you expect from a bullet train, we had to add a new category for Best New Restaurant just to fit in all the amazing venues that have opened their doors in the last 12 months.
Plus there is always the will of the public, who this year voted for San Telmo to take home the coveted People's Choice Award.
The crowd went double wild for chef Andreas Papadakis who took home Chef of the Year and whose restaurant Osteria Ilaria was crowned Time Out's Restaurant of the Year for 2017. And as for who to watch next, the Hot Talent winner was Embla's Charley Snadden-Wilson.
Terror Twilighttook out the Best Café award, the Recreation Bistro is home to this year's Drinks Service Award, and the ultimate vegan pizzas at Red Sparrow nabbed them the Best Cheap Eat award.
Best New Restaurant went to the globe-trotting Atlas, Best Casual Diner went to the mod-Turkish Tulum, and the Best Fine Diner was awarded to Cutler and Co.
Everyone's favourite late-night Cantonese palace, Supper Inn, took home this year's Legend Award in a fitting conclusion to the formal part of the evening.
From there on in it was party time with dancefloor bangers from DJ Flex Mami.
All the winners walked away with trophies and the glory that comes with a Time Out Food Award. The celebrations would not have been possible without our beautiful venue, Pontoon, and the support of Mastercard, Lanson Champagne, Beer the Beautiful Truth, Alpha Box and Dice Wines, and Winning Tastes.
Road test our winners. You can purchase a copy of our Time Out Food Awards October issue, on sale this Thursday September 21, and start ticking these amazing venues off your hit list.