The ultimate Melbourne gift guide
Stuck for ideas? Even Santa couldn't fault this shopping guide – we've compiled the best gift shops and online boutiques Melbourne has to offer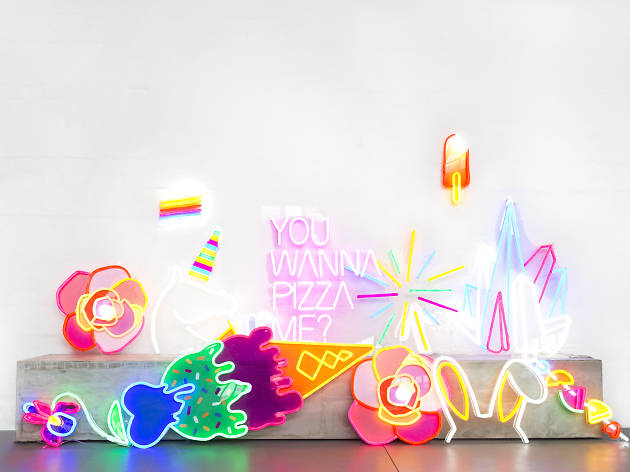 Kanye West once rapped that "my presence is a present, kiss my ass". While this way of life might work well for him, most of us are still obliged – or even desire – to buy gifts for our loved ones. Here, we've compiled a list of our favourite places to buy gifts in Melbourne; some bricks-and-mortar shops, others online boutiques.
Peruse more of Melbourne's best shopping with our guide to laneways and arcades, or if you're strapped for cash, try our cheap shopping guide.
Online gift shops
Best for: fresh flowers, gourmet treats and one-off designs from all over the world
Caroline Ball, Matt Gurry and Ant White are connoisseurs of the art of giving. Passionate about those five special words – 'sorry', 'thanks' and 'I love you' – the three pals have lived and worked together in Paris, New York, Melbourne and Sydney and have sourced luxury gifts from around the world. Take your time in the online store to admire their selection of beautiful things, from craft beers and soft Tasmanian cheeses and jewellery and clothing. You're paying a bit more here, so choose wisely and save this for a very special someone.
Best for: dreamy bags, baskets and candles inspired by Italy

Designed and made in Melbourne, but inspired by Italy, Che Sara's pastel-coloured hand-sewn baskets bring elegance and light to any room. Mother and daughter duo Sara and Nilla also hand-make soy wax candles, pot plant-holders and decorative weavings.
Best for: sweet treats with a cheeky personality

Custom cookies are the go at Sweet Mickie – and the possibilities are endless. These Melbourne-based purveyors of delicious cinnamon and ginger cookies adorn their creations with fun messages on vanilla icing, which you can customise for birthdays, Valentine's Day, baby showers and anything else you can think of. Gift boxes start from $29.95.
Best for: rainbow-hued neon signage

Electric Confetti's LED neon art pieces are unmissable. Created by designer and illustrator Natalie Jarvis, they're made by hand using LEDs encased in a PVC jacket and backed onto acrylic, ready for display in any home or business. Your quirky mates will love Jarvis' whimsical ice cream cones, rainbows and peeled bananas, but Jarvis will gladly workshop custom designs with you, so you can gift your friend with a once-in-a-lifetime statement neon art piece.
Where to find vintage gold and local design
Be forever known as the person who gives awesome gifts with our guide to Melbourne's weird and wonderful specialty shops.