October events calendar for kids in NYC
See the month's best events on our October events calendar for kids, complete with harvest and Halloween-themed picks.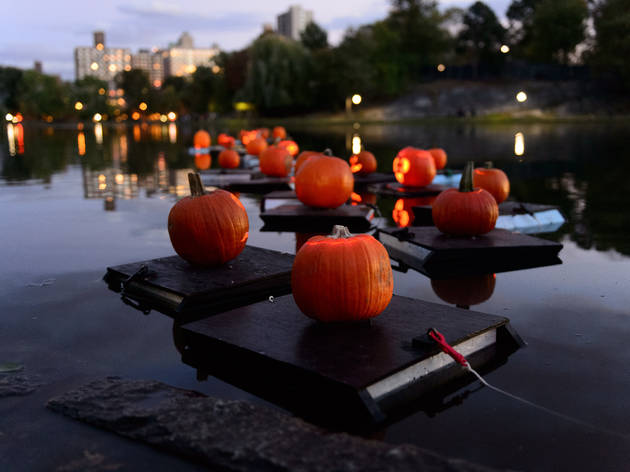 Our October events calendar for kids is here! Halloween for kids is around the corner (yippee!) and we're sure you're knee-deep in the best pumpkin picking near NYC. While you're basking in autumnal (and magical) fun, explore our favorite New York fall foliage-viewing spots, local cider mills and more.
RECOMMENDED: Full NYC events calendar for kids
See below for our favorite Halloween events, harvest events and other great celebrations happening this October.
More events
The Little Orchestra Society returns to introduce its young audience to the world of classical music. The family-friendly concert series kicks off its third-and 70th anniversary season-season with "A Halloween 'Carnival of the Animals'" featuring the music of French composer Camille Saint-Saëns (October 28 and 29). Be sure to come dressed in costumes! Concerts "Back to Bach" featuring the work of J.S. Bach (December 16 and 17), "Peter, the Wolf, and More" with music from Sergei Prokofiev (February 3 and 4, 2018) and "The Uncommon Man" introducing kids to composer Aaron Copland (March 3 and 4, 2018) will comprise the 2017-2018 season. Ages 3-10.
Read more