Best things to do in spring in NYC
The sun will come out—eventually! Our guide to spring in NYC has flower shows, outdoor fests and cultural musts.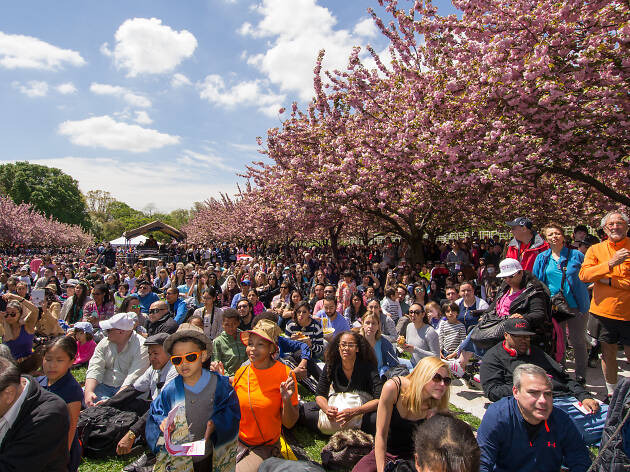 Once the weather warms up, these unmissable things to do in the spring in NYC will give you an excuse to spend some time soaking up the vitamin D. As the flowers begin blooming, New York will be booming with delightful events held in NYC parks as well as NYC street fairs and food festivals in NYC. Plus, get revved for spring's biggest event: the opening of Time Out Market New York in Dumbo.
RECOMMENDED: Full guide to the NYC event calendar for 2019
Best things to do in spring in NYC
Things to do
New York Hall of Science Design Lab, Flushing Meadows–Corona Park
Consider yourself a travel-loving foodie? Queens Night Market is your one-stop shop in NYC to discover bites from 80 countries. Try a diverse range of grub that runs the gamut from Middle Eastern stews and Barbadian fishballs to Romanian-Hungarian chimney cake and tacos al pastor. The open-air bazaar operates from 5pm to midnight every Saturday, but the market has more to offer aside from fulfilling your late-night food cravings. Plus, stick around for the performances of Bollywood dancers, Indian electronica tunes, DJs and more.
More things to do in spring
Major spring events guide
Events by month
Make the most of the last month in winter by partaking in the best NYC events in March including St. Patrick's Day
Check out our picks for the best NYC events in April including awesome outdoor events at NYC parks and great festivals
Plan your month with our events calendar highlighting the best NYC events in May 2019 including major holidays